viewing room
October 13 – January 31 2022
Featuring: Cally Spooner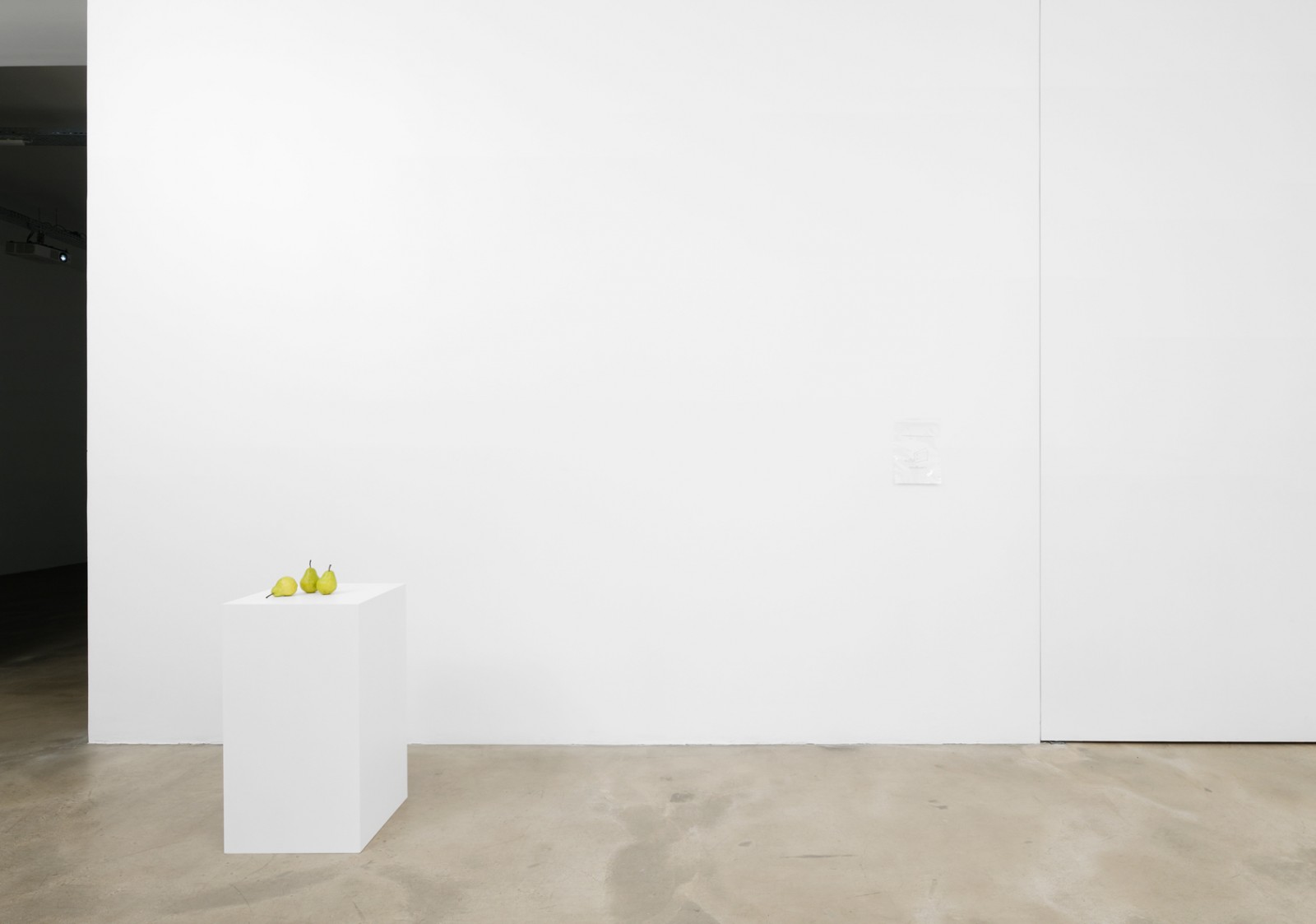 In Still Life, fresh pears are replaced every two days or so by an assistant, maintaining an Instagram-ready abundance, seemingly available to the eye, the hand, the mouth. Ripe for consumption, endlessly averting their mortality and decay, the pears are ferociously financial. They are vital and corpse like; a self-replicating system, caught in a visual economy of perpetual anatomic, metabolic readiness.
Cally Spooner, script for DEAD TIME with excerpt from Laura McLean Ferris' book The Lacustrine (Zurich: LUMA Foundation, 2016)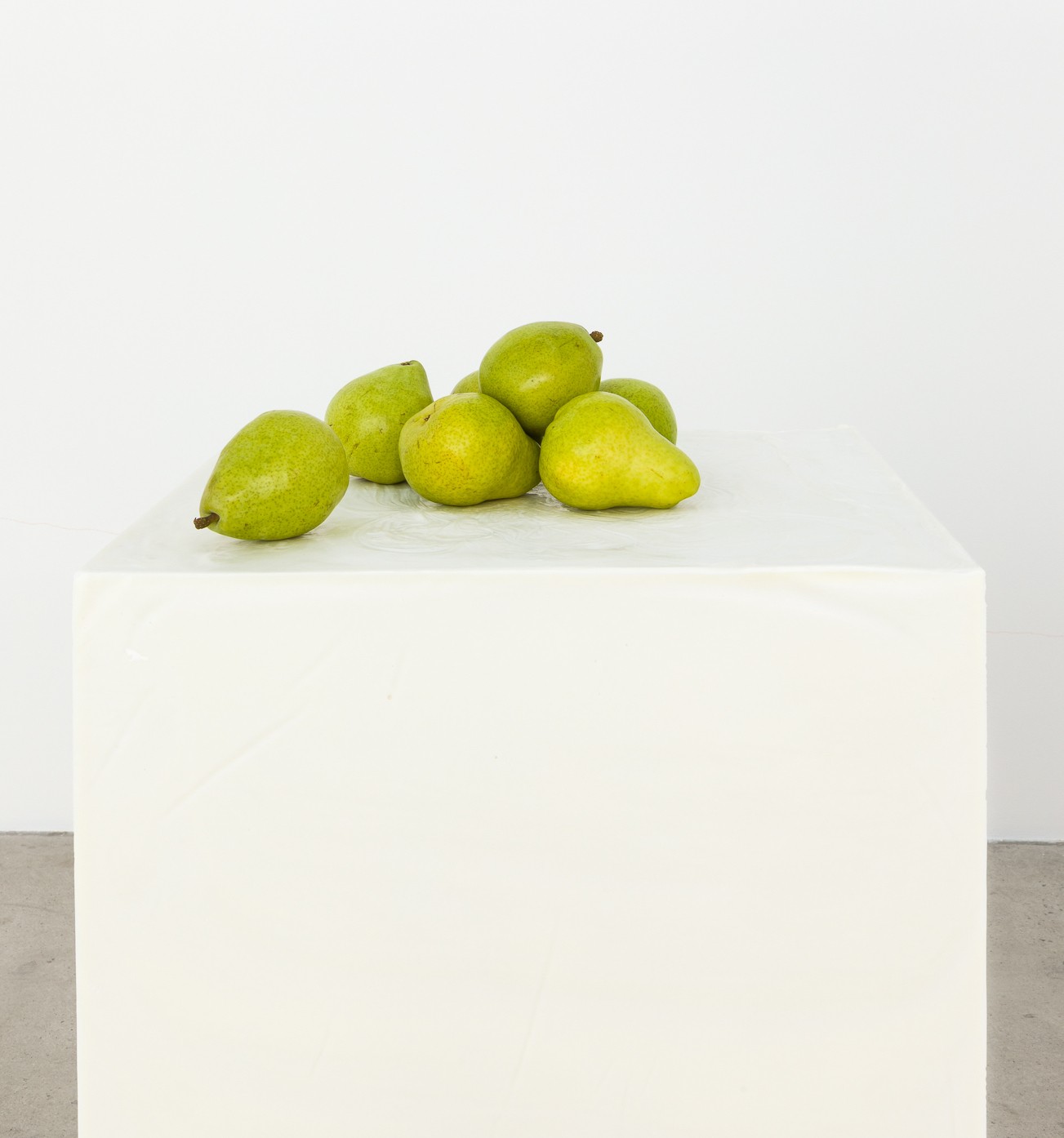 On plinths, fresh pears avert their own mortality and decay. Meticulously arranged, rearranged then replenished, they never fall apart.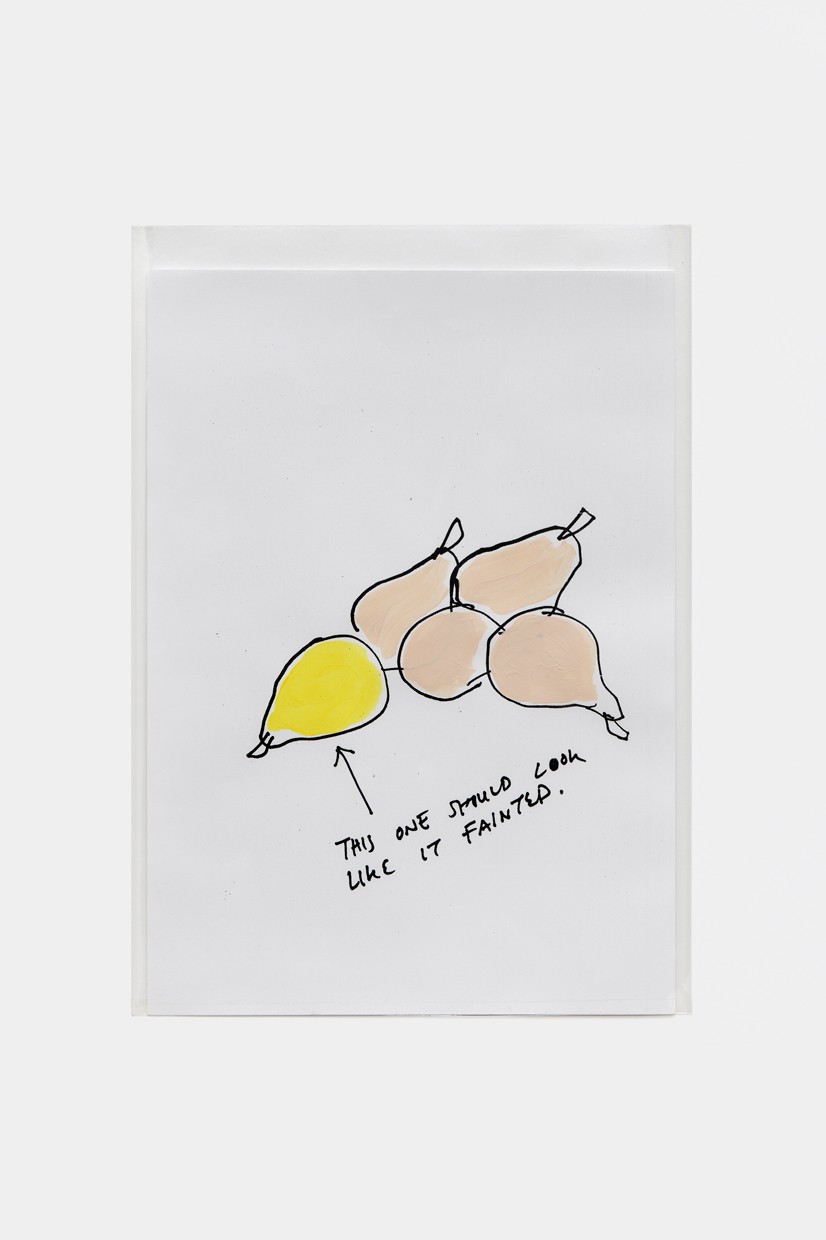 Titled Fifty Billion Hectares of Time (2021), the illustration was reproduced as a model or prototype for the pear arrangement Still Life. Unlike the famed Dutch scenes, which preserved still lives in oil paint, these pears are destined to decay. Thus, they only remain on the plinth in the period just before this deterioration – regularly replaced by an assistant to restore their artificially consistent freshness. This still life develops as a continuous staging and benevolent production.
Jazmina Figueroa (Berlin: Texte Zur Kunst, 2021)
Firmly grounded in philosophical training, Spooner's work is generated through writing, unfolds as performance and arrives as installation, sculpture, drawing, film and sound. Considering the effects of performance on the contemporary condition, her work responds by incorporating duration and rehearsal as modes of resistance to corporate, digital and performative climates. Born in 1983 in the UK, Spooner is based between Turin (IT) and London (UK).