viewing room
January 1 – September 30 2022
Roman Ondak - Spirit and Opportunity
As observer of our reality, Roman Ondak records his everyday perceptions in the form of drawings and notes. From these he develops his artistic interventions that recursively impact the real world through context shifts and poetic mise-en-scènes. By means of a constant and contradictory transfer of meanings, the introduction of unexpected actions in a place wholly inscribed with expectations, or through the repetition of the same picture in different media, he supplements our accustomed balance of processes of perception with a significantly disruptive counterbalance. In this way, he unmasks our laboriously achieved balance of collective processes of constructing content, meaning, and their associated emotions.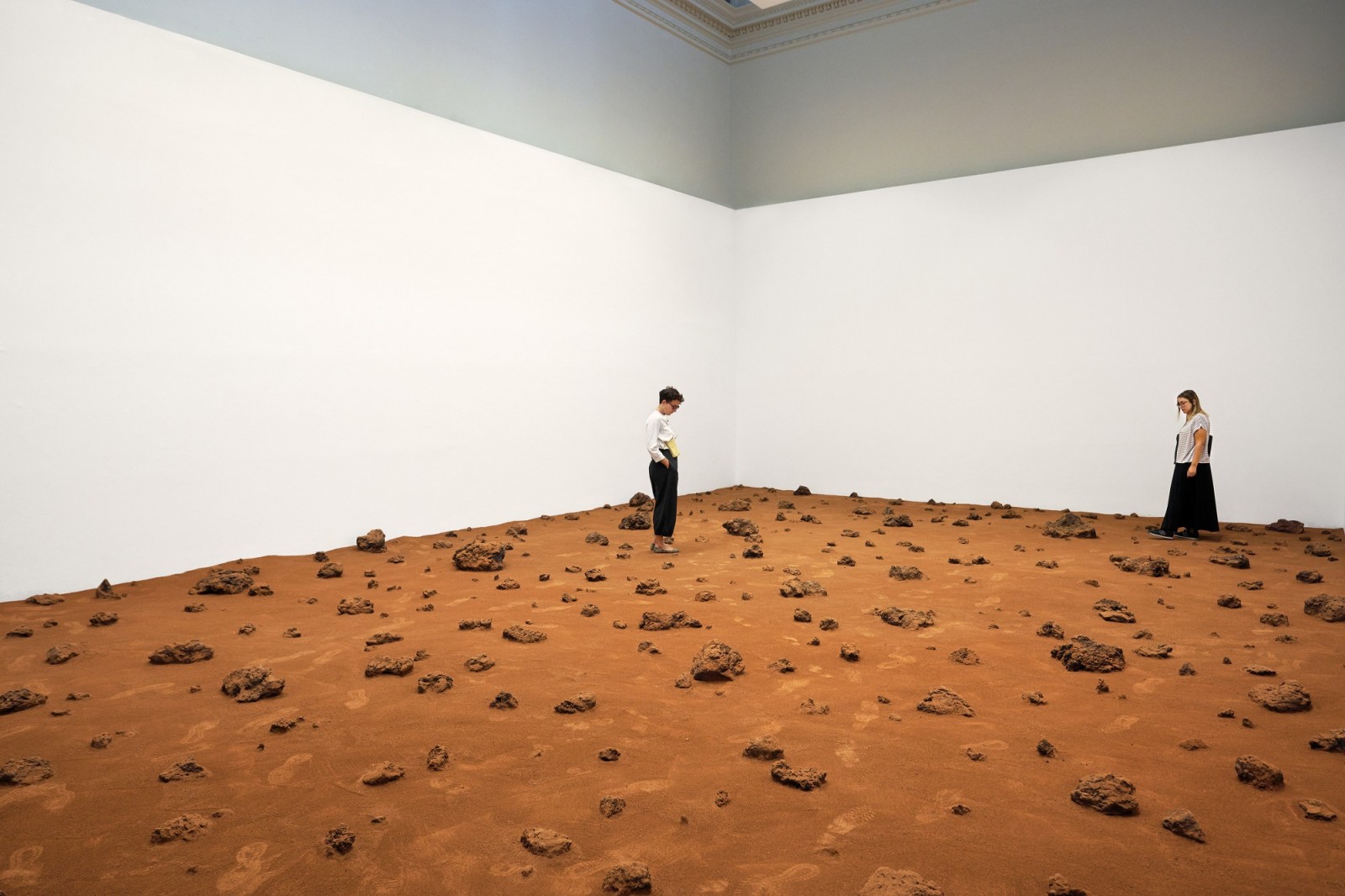 Spirit and Opportunity, 2004. Palazzo delle Esposizioni, Rome, 2021. Photo © M3Studio
---
For his exhibition at the Kölnischer Kunstverein in 2004 Roman Ondak developed a sculptural in-situ work. Here a space of experience emerged, one filled with shifting, swelling, and unexpected perspectives. He contrasts reality with his own counter-proposal of a world that becomes a poetic setting of secret, unpredictable, random modes of behaviour and collective desires. The exhibition space assumes the materiality of a spatial object, which has the effect of a foreign body that is inserted in reality, but is inseparable from it at the same time.
Exhibition history:
Tre Stazioni per Arte-Scienza, Palazzo delle Esposizioni, Rome, 2021-2022
Roman Ondak, Spirit and Opportunity, Die Brücke, Kolnisher Kunstverein, Köln, 2004
---
Reproduced:
Roman Ondak, Measuring the Universe, Bawag Foundation Edition, Christoph Keller Editions, JRP Ringier, 2008
Roman Ondak, Galerie im Taxipalais, Innsbruck and BAK, basis voor actuel kunst, Utrecht, Verlag der Buchhandlung Walther König, Köln, 2007
Roman Ondak, Kolnischer Kunstverein, Verlag der Buchhandlung Walther König, Köln, 2005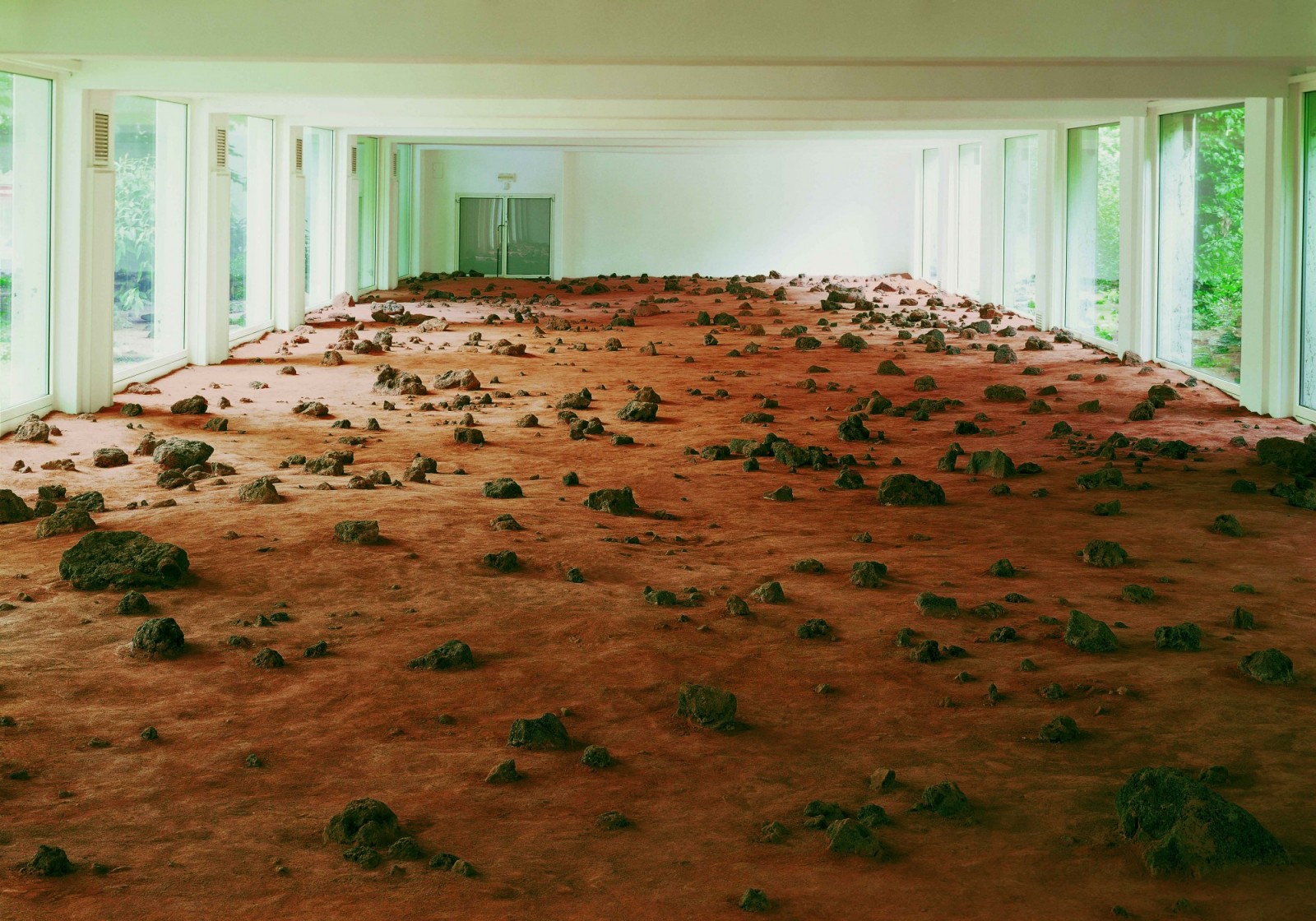 Spirit and Opportunity, Die Brücke, Kolnisher Kunstverein, Cologne, 2004
---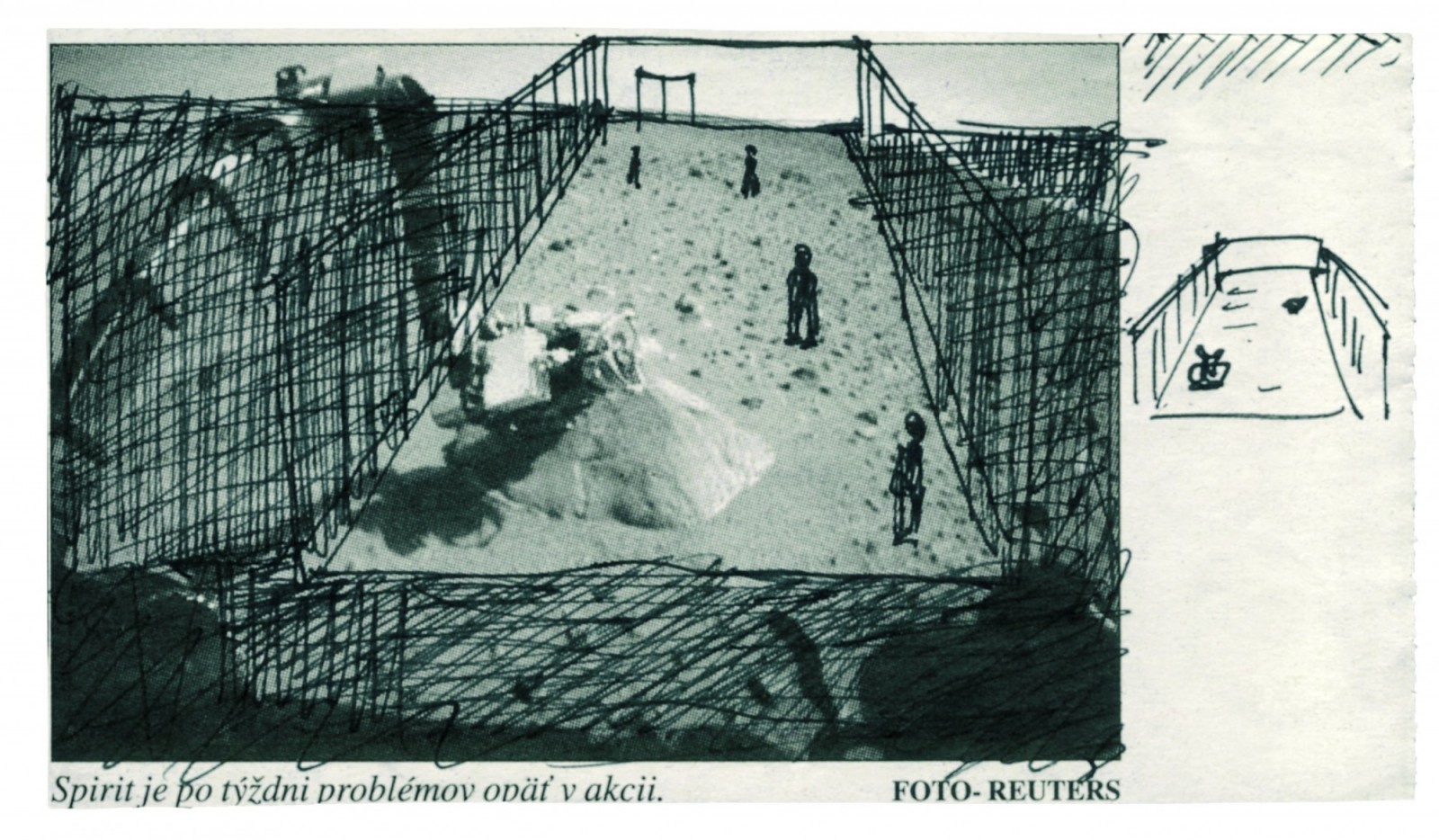 Documentation of preliminary sketch
---