viewing room
October 28 – August 31 2021
Robert Breer, TIME OUT
Currently on view at the Fondazione Antonio Dalle Nogare
Curated by Vincenzo de Bellis & Micola Brambilla
12.9.2020 - 5.6.2021
A pioneer of animation techniques, Robert Breer (Detroit, Michigan, USA, 1926 – Tucson, Arizona, USA, 2011) was one of the founders of American avant-garde animation and is today considered to be one of the most innovative experimental film makers ever. 
 
Throughout his career, Breer eluded formal, style and conceptual labels by focusing on free-ranging research, while remaining consistent by expanding his visual research well beyond traditional, linguistic spheres. He also helped carry forward various experimental genres, from abstract painting to structural cinema and from Fluxus to Pop to Minimalism, without ever becoming definitively bound to any of these movements.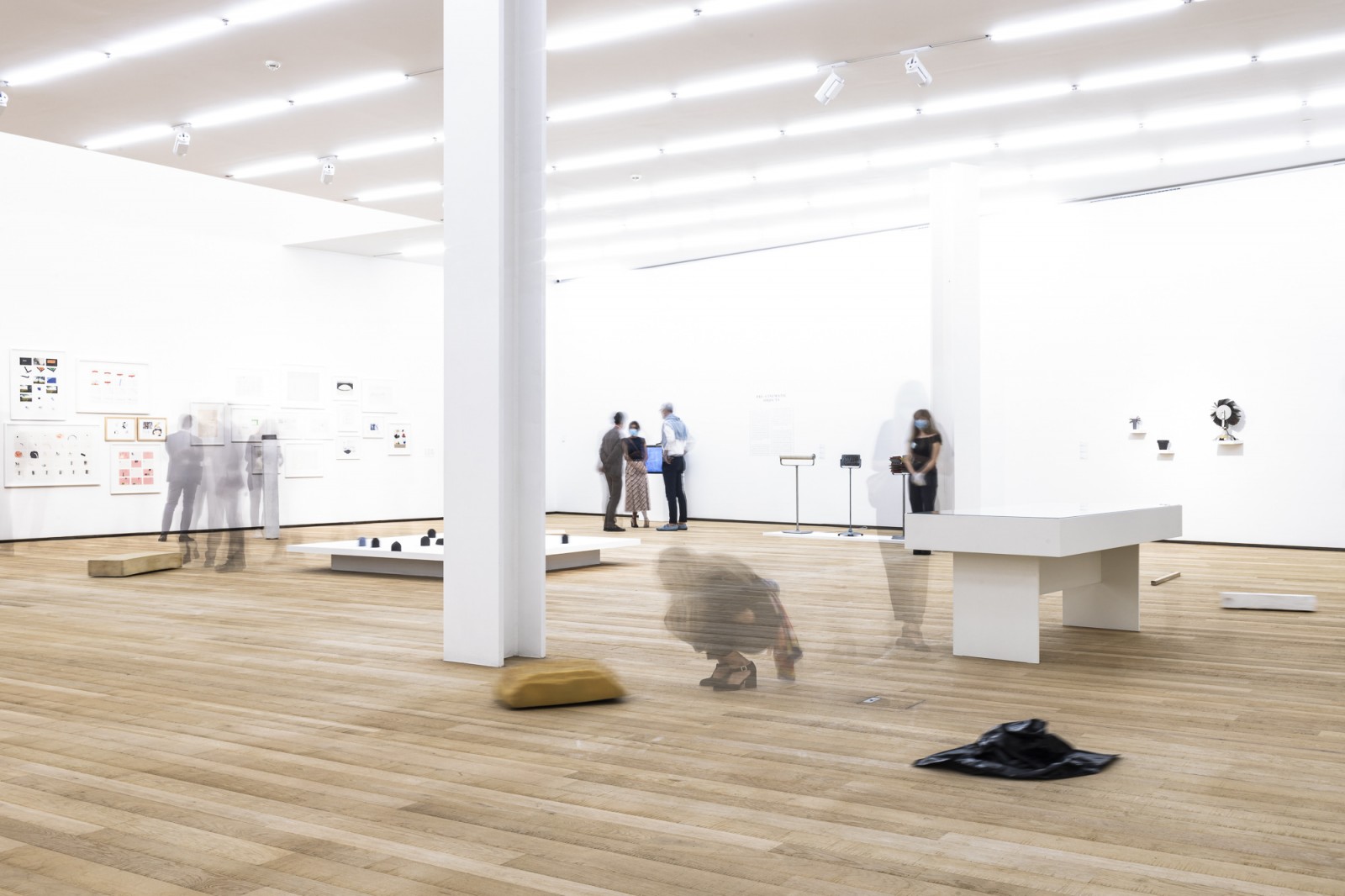 The son of a Chrysler Corporation engineer, Robert Breer began studying engineering, but soon changed direction to become one of the very first students at the Stanford University (California) faculty of art. He spent the 1950s in Paris, where he developed a visual geometry inspired by the Neo-Plasticism of Piet Mondrian (1872-1944). At the same time, however, he was profoundly innovative and increasingly interested in the idea of "elastic space".
 
The paintings on display, including Time Out (1953) – from which the title of the exhibition is taken – Three Stage Elevator (1955) and Composition aux trois lignes (1950), demonstrate an interpretation of abstraction that moves away from the formal purity of Mondrian to embrace irregular elements, blocks of colour and fluctuating lines which allude to movement.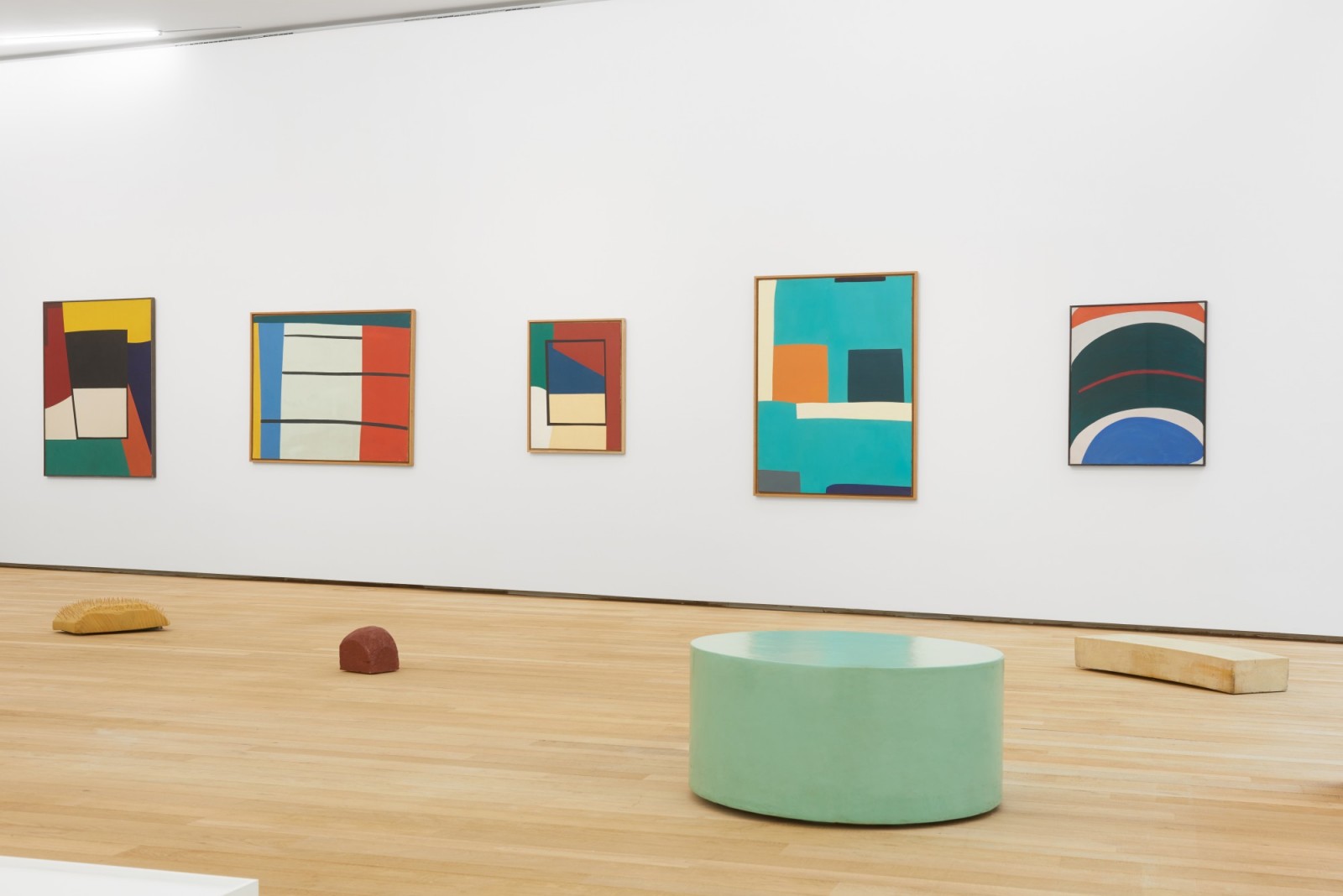 Soon after his début as a painter, and right from his first film From Phases I (1952), Robert Breer began elaborating the idea of cinema as a sequence of multiple images, all completely different to each other. This was a direct consequence of the idea of movement in his paintings.
By experimenting with various techniques of animation, like his flipbooks (five examples of which are displayed in the exhibition), Breer achieved his desire to make movement physical in a way that could be experienced in real time by the viewer. His aim was not realism and narrative fluidity, but the chance to put visual perception to the test through an extreme manipulation of cinematographic images, time and space.
Having returned to America in 1959 and driven by a desire to find a way to transfer the experience of his films to the real world, Breer began producing another major body of works, entitled Floats. These are sculptures of different sizes, forms and materials, which - as described in the title of the series - float in space. They are three-dimensional representations of abstract and anti-narrative forms that characterise his previous pictorial, and above all cinematographic research. These simple forms – that seem to ironically allude to Minimalism – move freely in space at an almost imperceptible speed and change trajectory in the event of a collision.
The surrounding environment is therefore continually changed and adapted as the shapes collide and change direction. Works like Switz (1965), Borne (1967), Porcupine (1967), Float (1970) and Tambour (1972), surround the viewer, as if they were animated presences. Gradually revealing their own movement, these pieces act on our perception of the instant and the presence of our own bodies in the surrounding physical space.
"Sculptures are not supposed to move, but these do, just barely. In each case, I'm challenging the limits of the medium, or confusing the expectations that one might normally have"
Robert Breer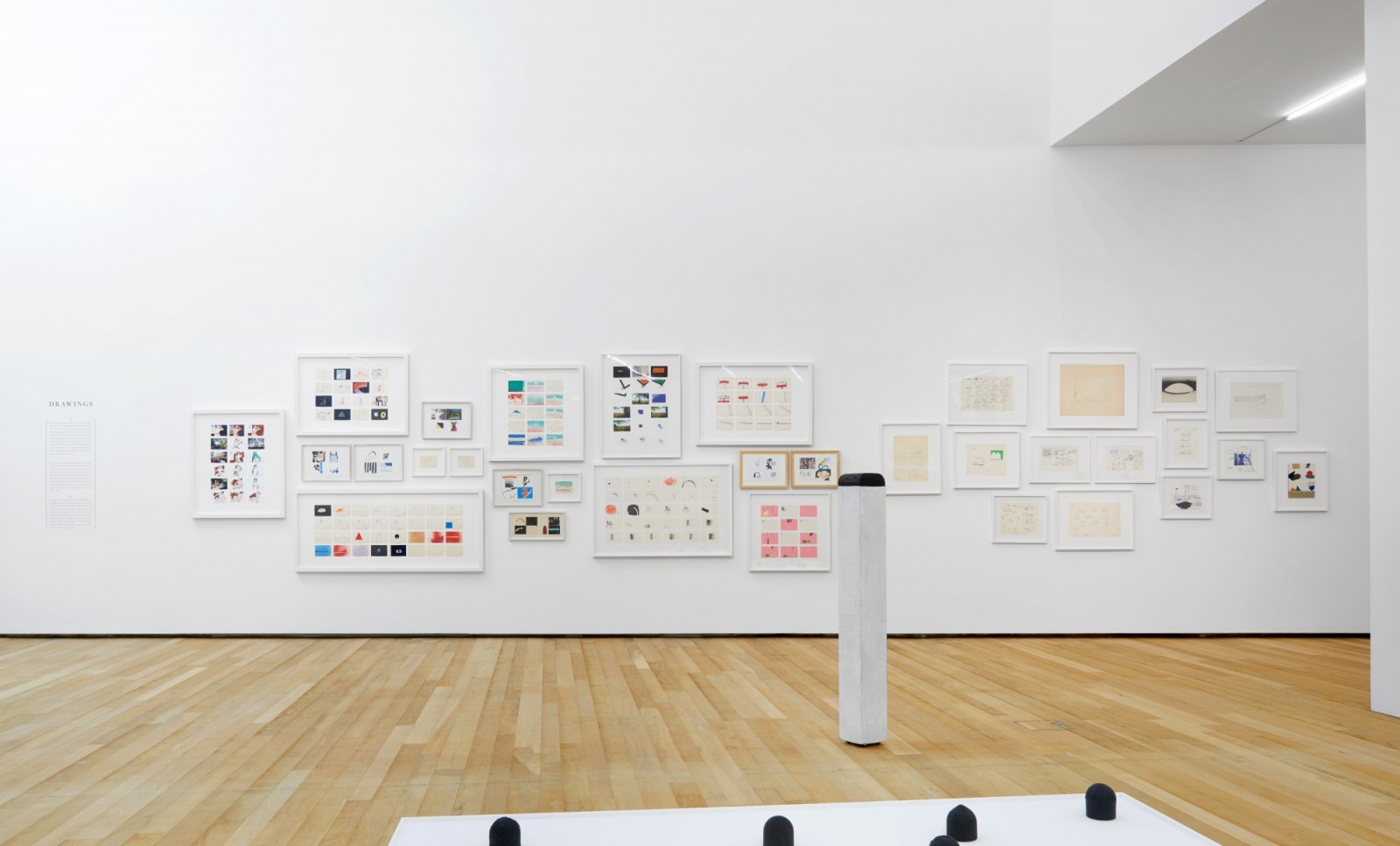 A selection of numerous drawings indicates the highly aware and meticulous research that the artist dedicated to the composition and creation of a system of associations in the phase preceding the creation of his films and sculptures. The drawings offer the viewer the chance to explore endless interactions of colour and form and to spend time observing details which in Breer's films pass too quickly to be properly appreciated.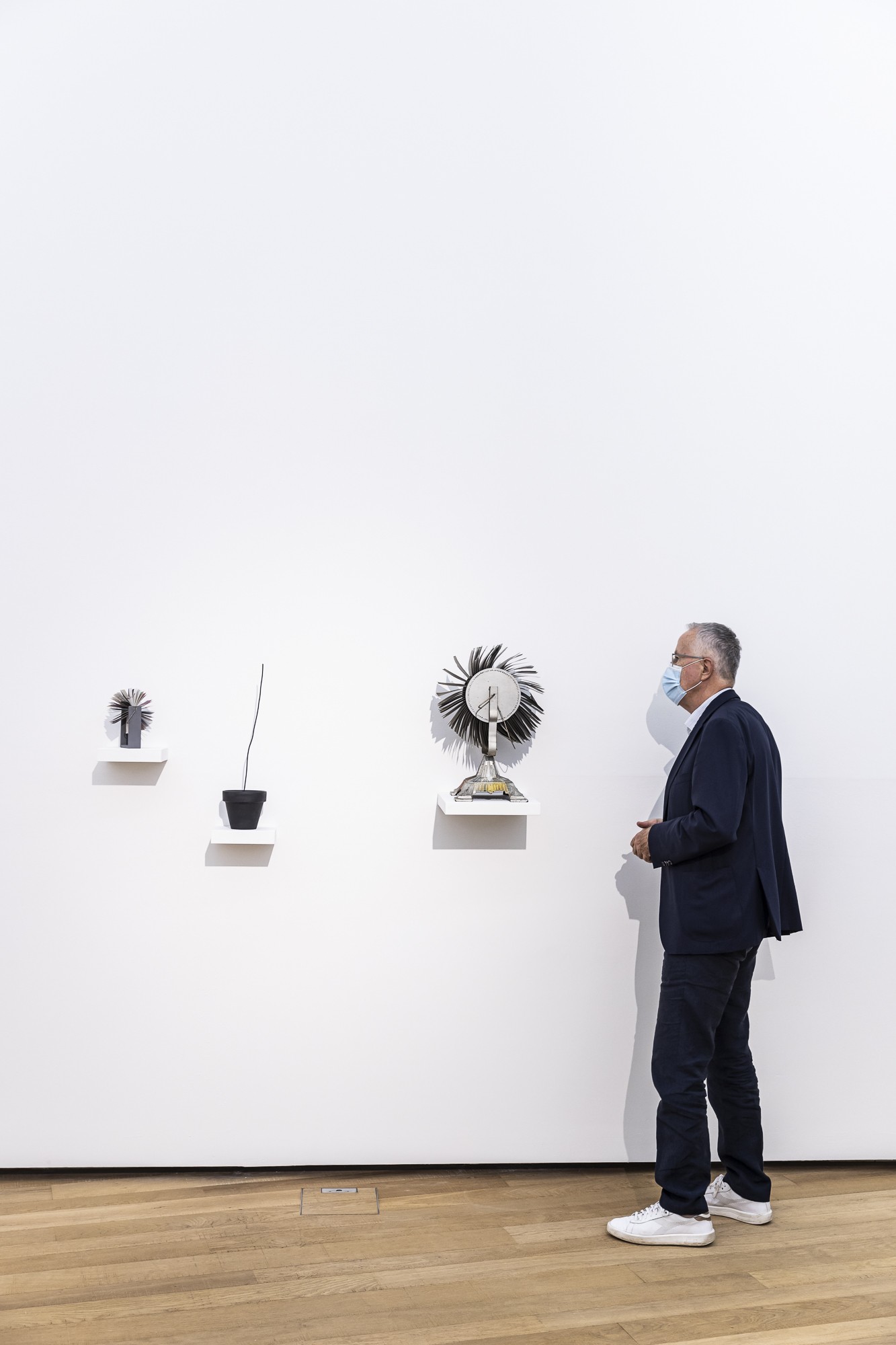 Initially with the help of Jean Tinguely (1925 - 1991), in the 1950s Breer began creating a series of "pre-cinematic objects". For a brief period in the 1960s Breer used Mutoscopes. Invented at the end of the nineteenth century, Mutoscopes consist of a sequence of individual images positioned on a roller which is then turned with a handle at the required speed. These rudimentary cinematographic devices are based on the same principle as the flipbook (booklets made up of a series of pages featuring versions of a particular image which, when flipped, create an animation) and demonstrate to the viewer the phenomenology of movement in their origin and development.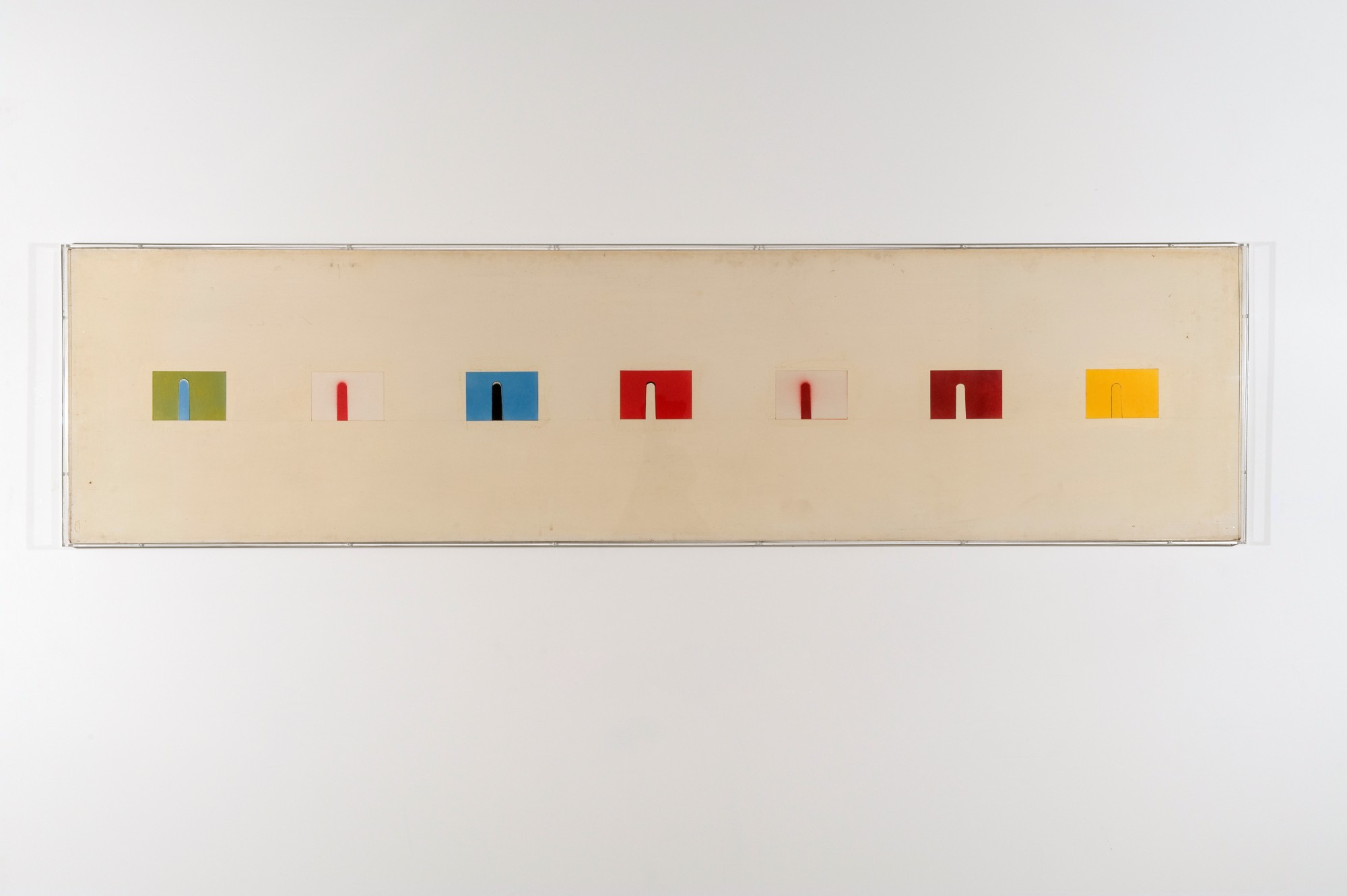 "I guess I still think of myself just as a painter using film but film is very liberating for me. I like the idea that I could kind of slide into art. Because film is in motion, life is in motion, and it seemed to me that I could kind of slide into art by being in a fluid medium rather than having to declare "this is it" for ever and ever"
Robert Breer