viewing room
October 14 – December 31 2022
Omer Fast: Karla
As part of Sites during Paris+ by Art Basel, gb agency is pleased to present a solo exhibition by Omer Fast in the Chapelle des Petits-Augustins at the École des Beaux-Arts de Paris.
The works presented (holographic and video installations, sculptures and drawings) enter into dialogue with the casts of the chapel's sculptures dating from the 16th century; their presence reactivates a more modern memory, that of the 20th century, with its crises and ruptures. An installation of drawings, Untitled M.B. (Cloud), 2020, endlessly replays a self-portrait of Max Beckmann from 1917: copies of copies of copies exhaust the traumatised face of the artist, one eye open and the other closed, revealing the gaping void that the war has left.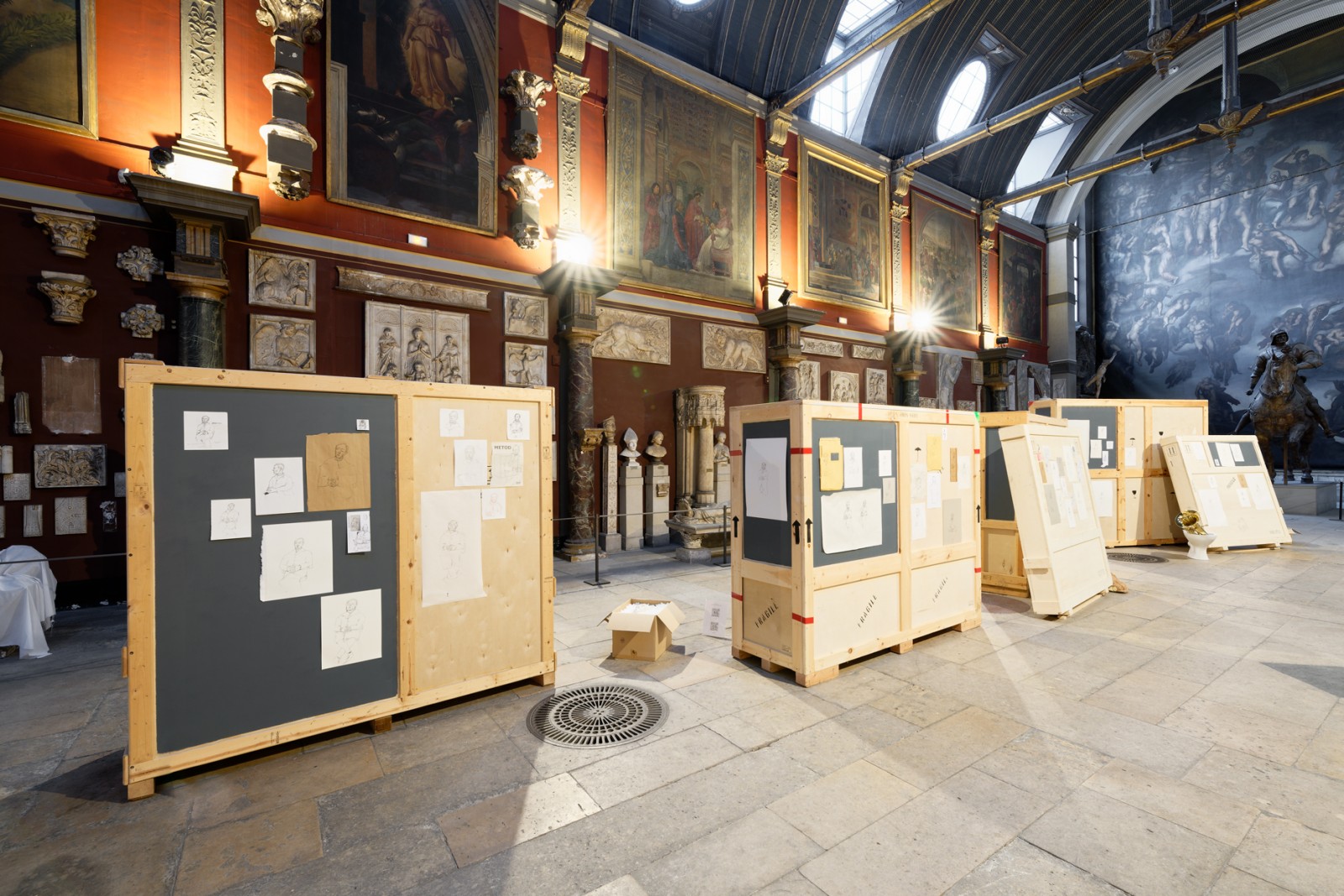 In Omer Fast's own words, both of these works portray individuals who are haunted by the past, which disrupts their lives and leaves them speechless in limbo.This crisis is what the entire collection of works in this show is about, a crisis which for me is very resonant with what Max Beckmann may have experienced following his nervous breakdown. This notion of transmission in a state of crisis became suddenly very palpable to me during the last two years of pandemic. While the virus was spreading and routine life was on hold, I decided to make productive use of my time by giving myself mindless assignments. One of them was making at least one copy of Beckmann's drawing each night after putting the kids to bed. I think the idea was to keep appearances as a working artist, to keep working when there was no work to do. More associatively, I think it was a way of communicating with the dead, literally communing with Max Beckmann and becoming a host for his ghost, by replicating the marks he left behind on paper, almost like a musician would channel the composer by unthinkingly following each note in a score. Invariably, Max Beckmann would get bored and my hand would stray, leaving something else on the paper which is neither original nor copy. This state of indeterminacy which characterises the show also reverberates in the sculptures. To me, they seem like a strain of parasites, which all share the same master content but which have mutated through the process of copying and transmission into subtly different forms. The sculptures produced daily during the confinement, appear as doubles, mutant forms or parasites. These transformations infest the space, building a parallel narrative that links the works together.
The exhibition is built from stereotypes and archetypes in which masks, ghosts and characters tell stories of the past illuminating the present, or perhaps stories of the present revealing the past, temporal loops between documentary and fiction.
In Karla, 2020 (video) a face, a talking hologram, floats in a room. The real Karla works to filter out offensive images and texts for one of the internet's giant platforms. How can we view such images today and how are they removed from circulation? Karla's anonymous testimony is replayed by an actress whose face has been scanned to convert each of her expressions and emotions into digital data. The progressive morphing of her face seems to accompany the fragile construction of her story. Karla, both witness and ghostly presence, tells of her role and her eternal mission to suppress ever more numerous and unbearable images.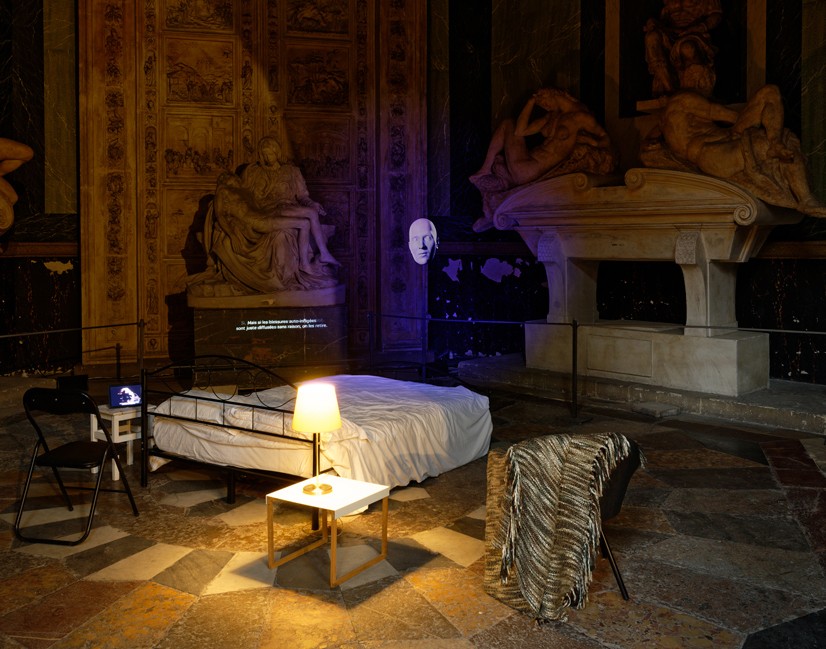 Installation view of Karla, 2020. Photo: A. Mole; Chapelle des Petits-Augustins, École des Beaux-Arts de Paris.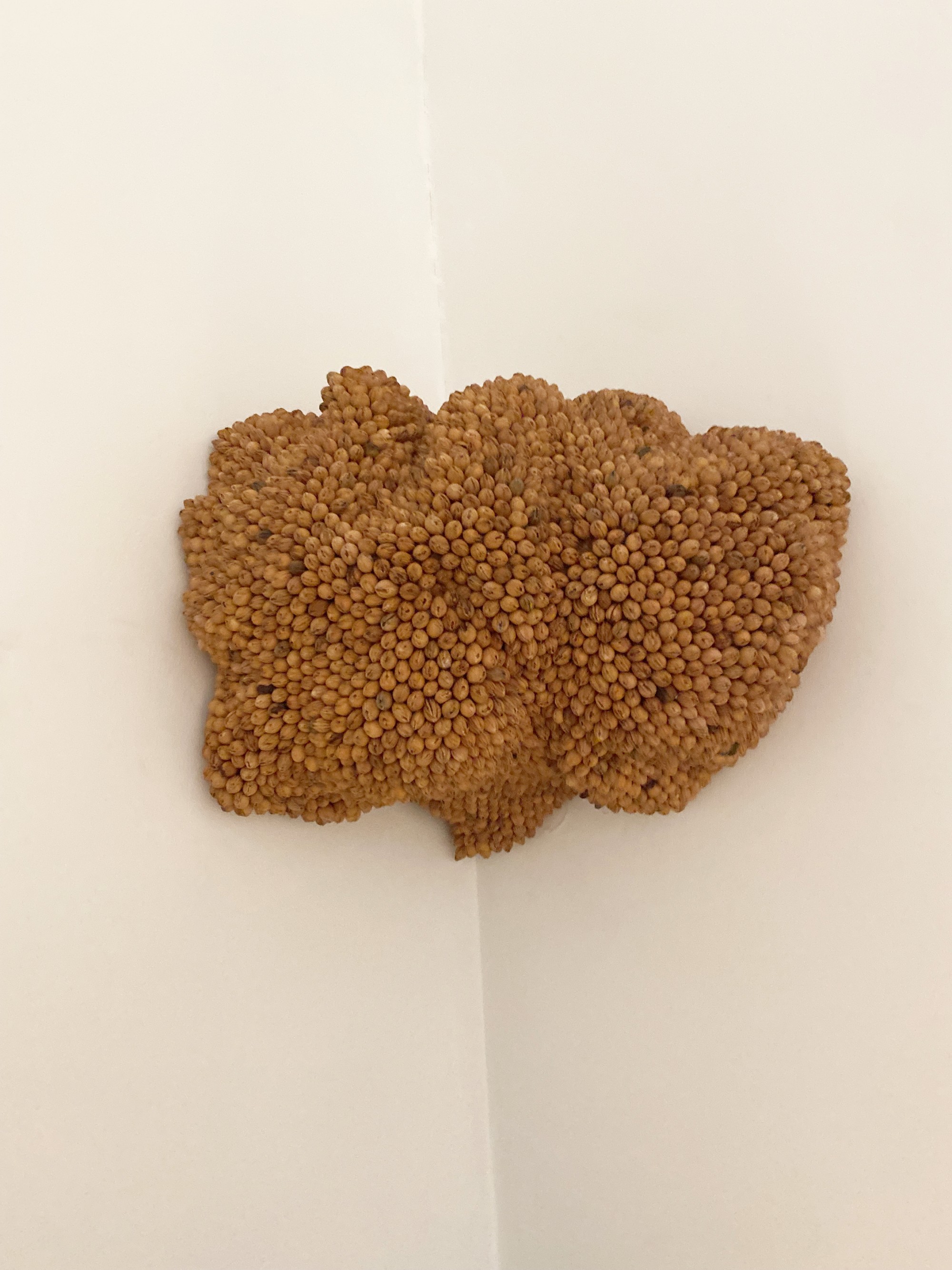 The Invisible Hand, 2018 (2D Video) is an urban fable set in the People's Republic of China. A child tells the story of an encounter with a ghost which brings material prosperity to a family but causes ethical and social disruption. The child is both the witness and the heiress to important changes experienced by her family.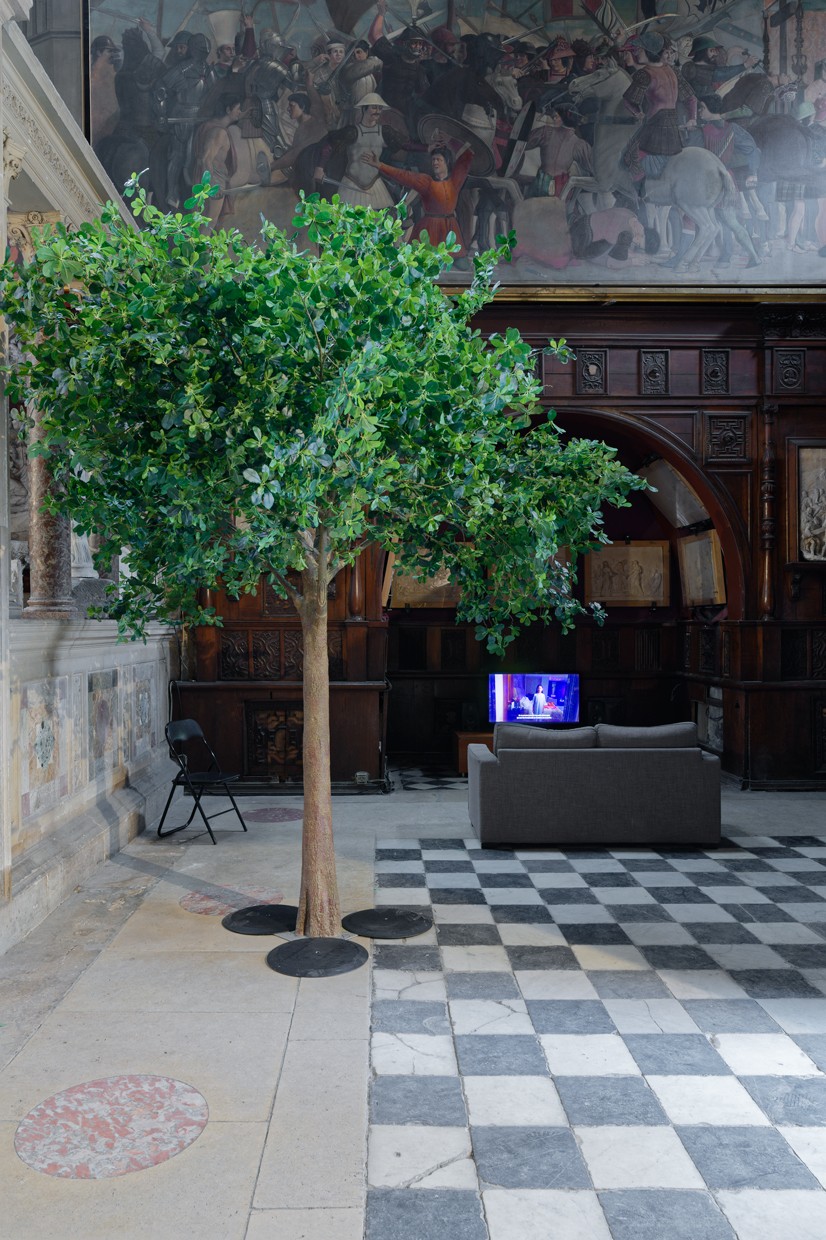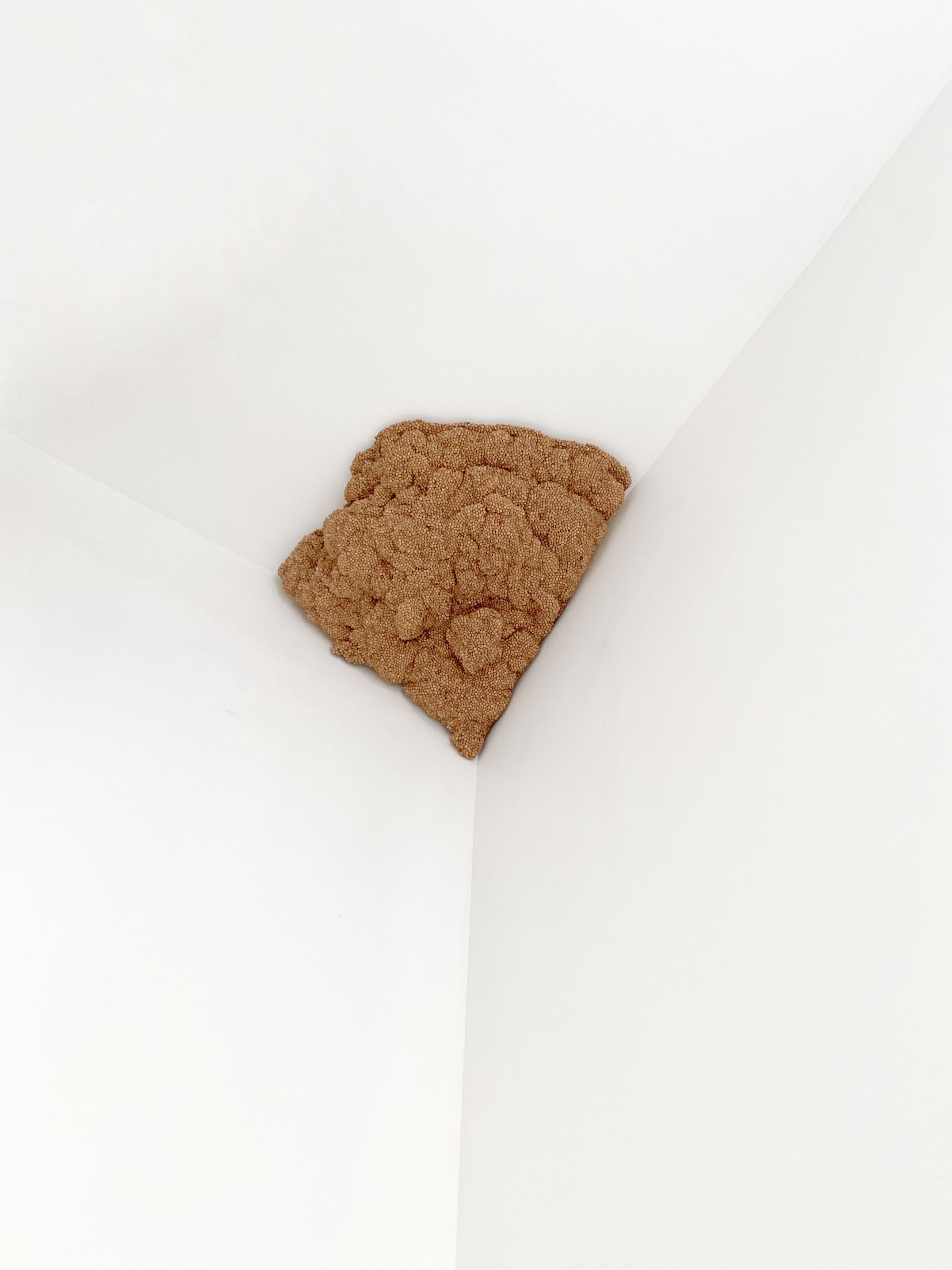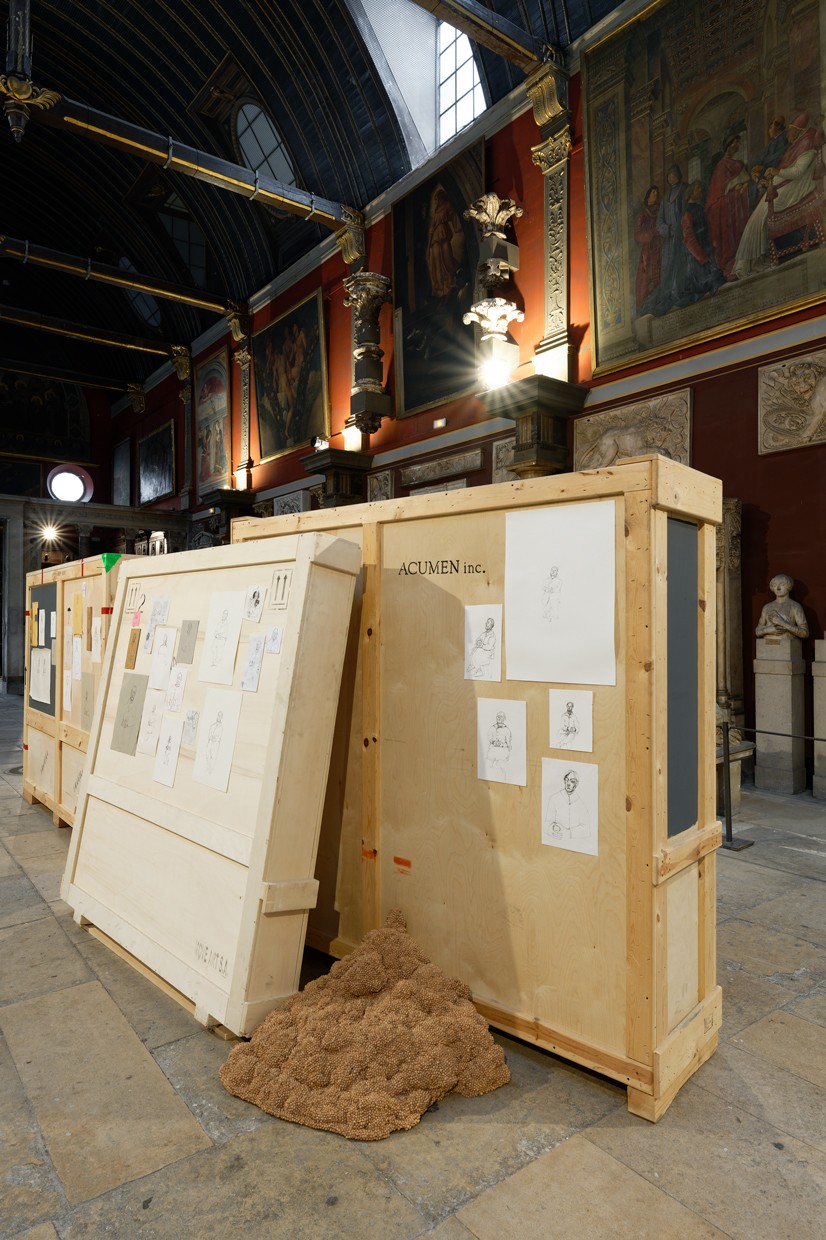 Whether they delete or make visible on digital platforms, whether they transgress the boundaries of the living and the dead, the characters in all the works, the liminal beings, provoke the systems of power and conventions. Omer Fast fictionalises what he sees of our world, its transformations and aspirations.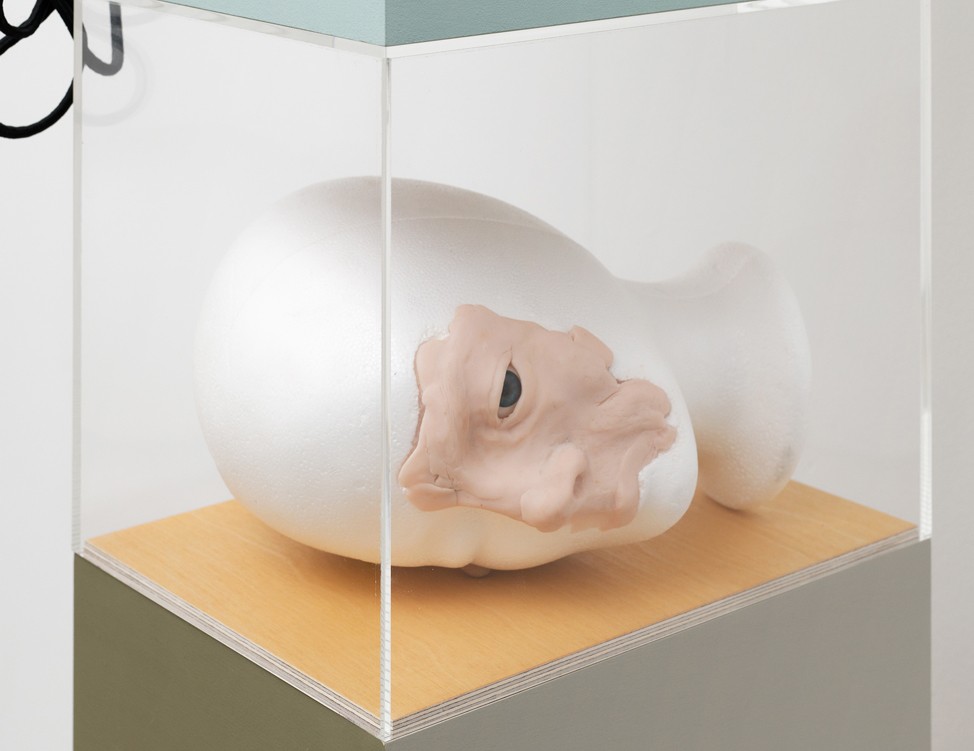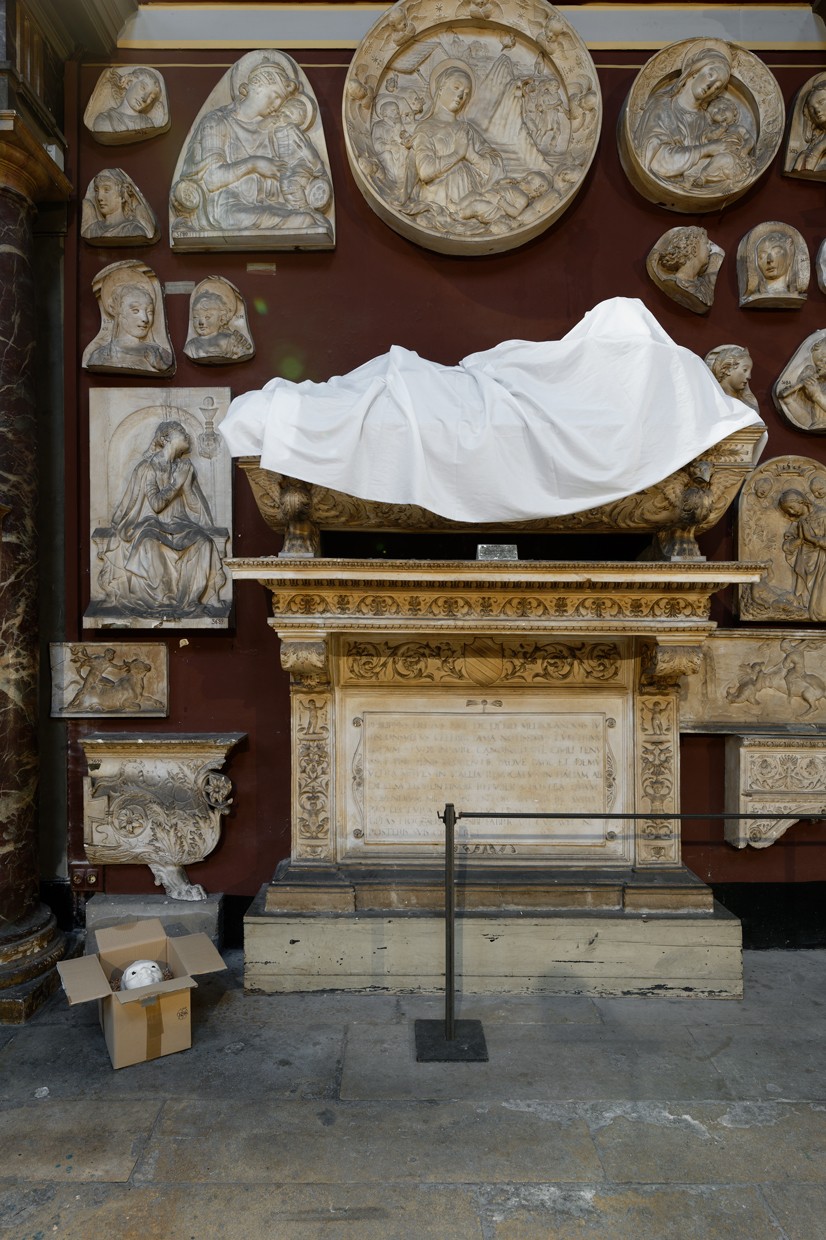 ---
Omer Fast: Karla was open to the public from October 18 - 23, 2022 at the Chapelle des Petis-Augustins, École des Beaux Arts de Paris as part of Paris+ by Art Basel.