viewing room
April 19 – December 31 2023
Majd Abdel Hamid: Muscle Memory
Muscle Memory, is a tribute to the city in which Majd Abdel Hamid
has lived for the last several years: Beirut.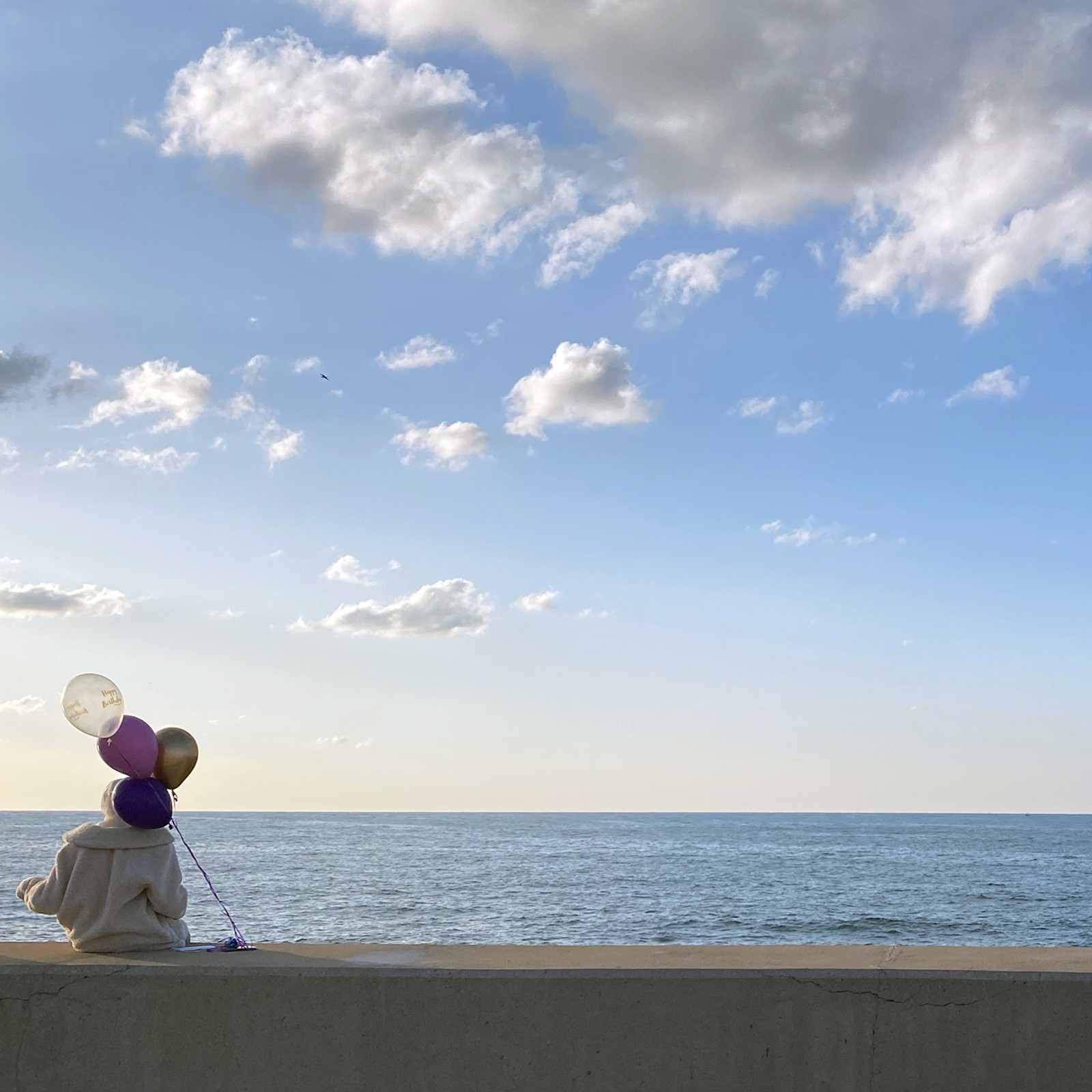 Majd Abdel Hamid, Muscle Memory (set D), 2022, detail
Through discreet, delicate gestures, the artist draws a subjective and sensitive portrait of this city. Starting from a tradition inherited from his Palestinian culture, where each embroidered pattern corresponds to a region, the artist tries to find a motif that could represent the city of Beirut.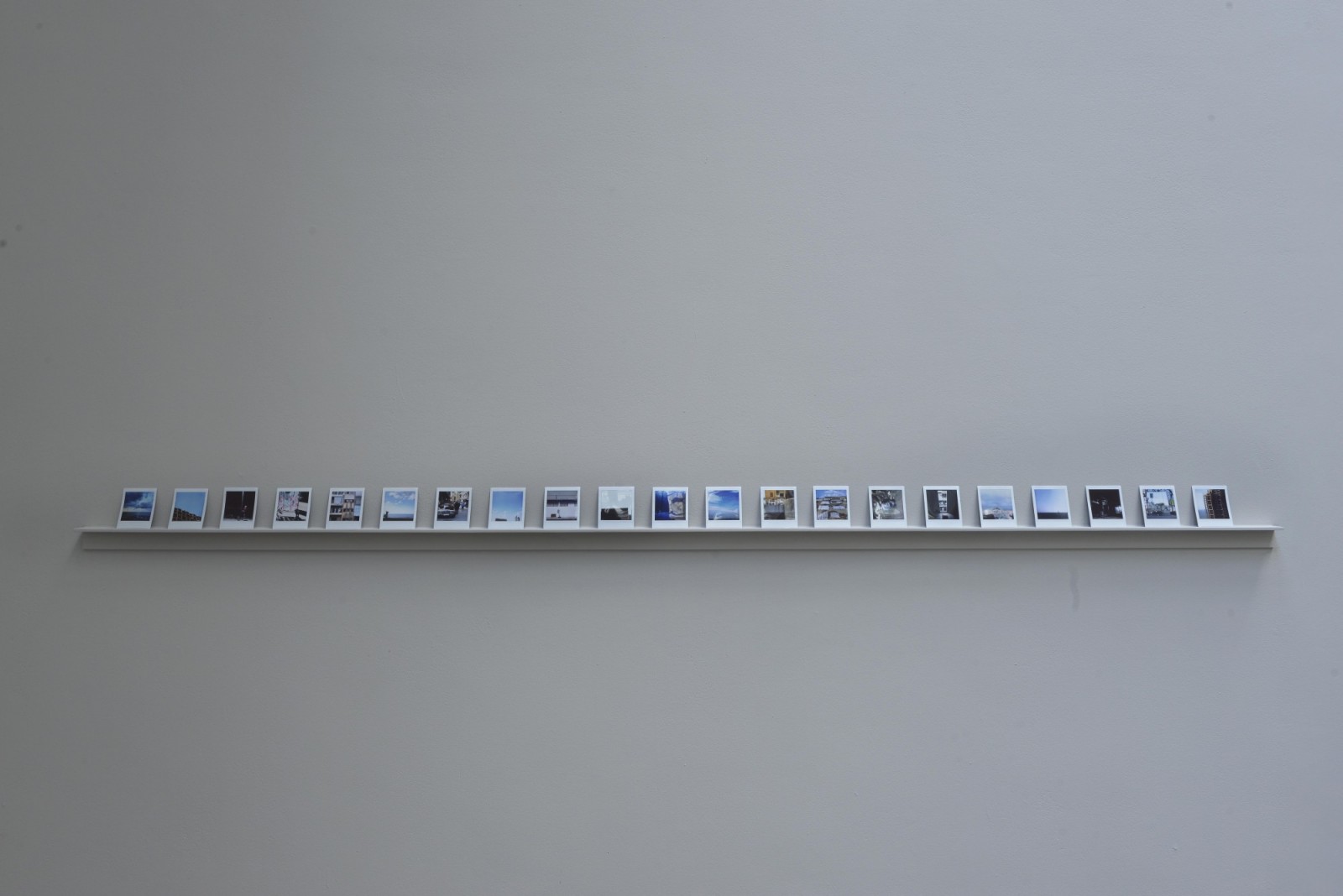 Exhibition detail, Majd Abdel Hamid: Muscle Memory, CCA: Centre for Contemporary Arts, Glasgow, 2022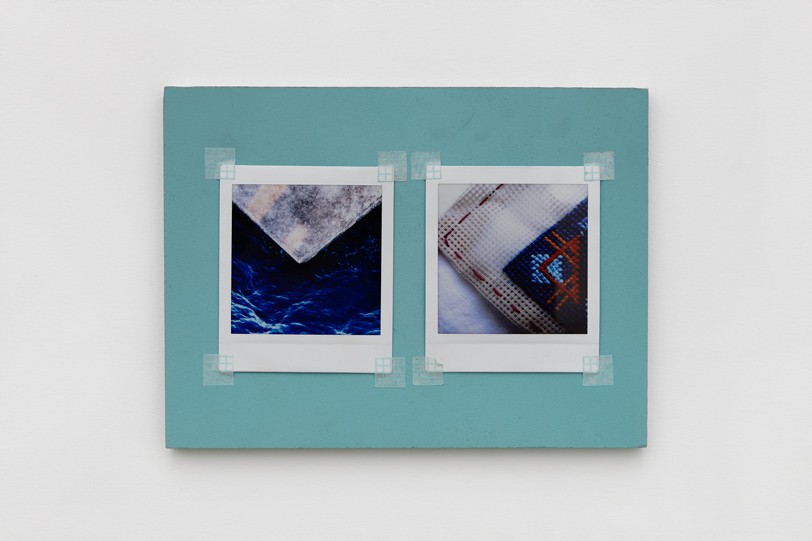 From personal experiences he will gradually create a composition, repeated again and again, sometimes abstract, sometimes more narrative. The colors are also personal, blue is recurrent, coming from the sky visible from his apartment or from the proximity of the sea. The abstract and geometrical forms reminds us the brutalist architecture of the city's buildings.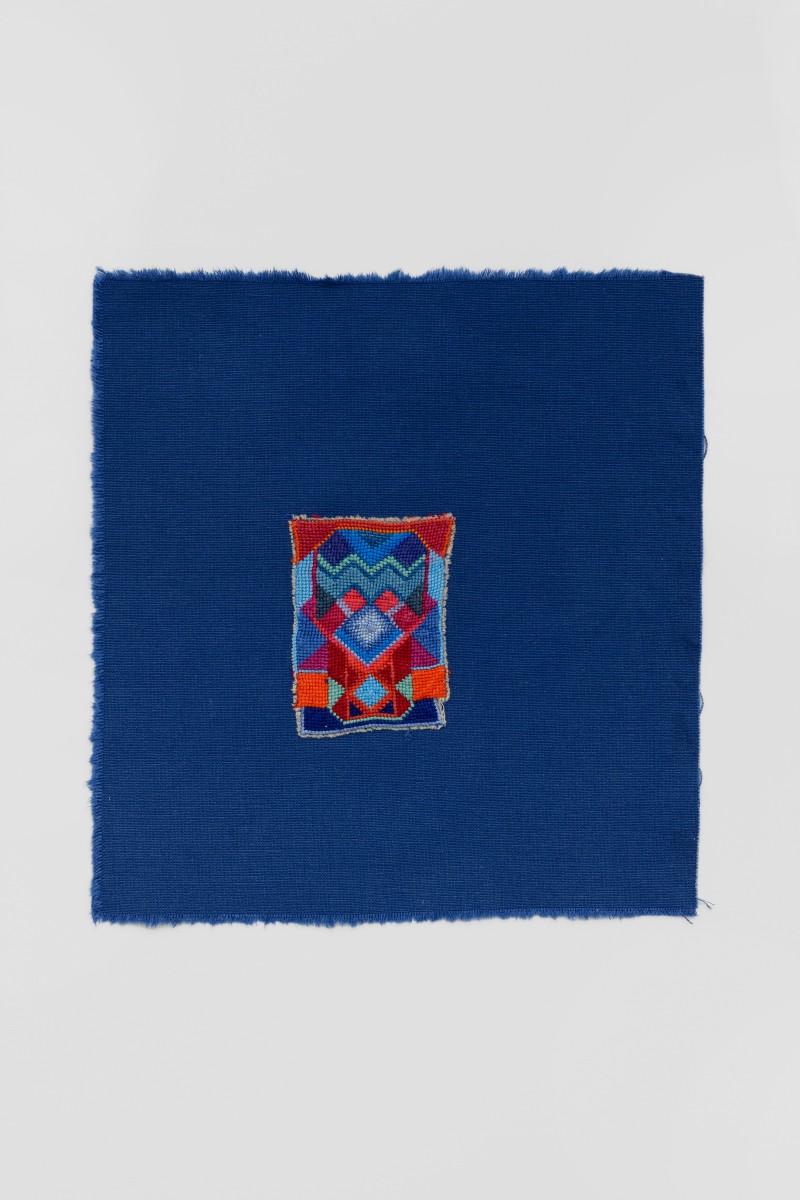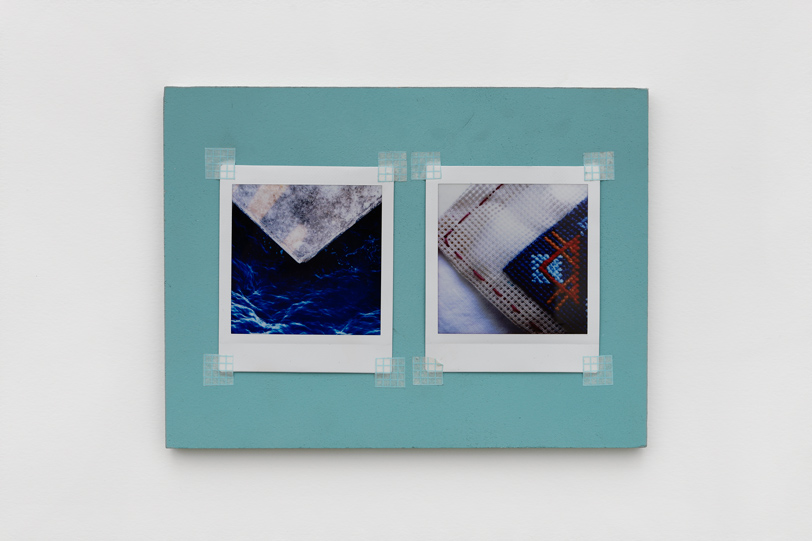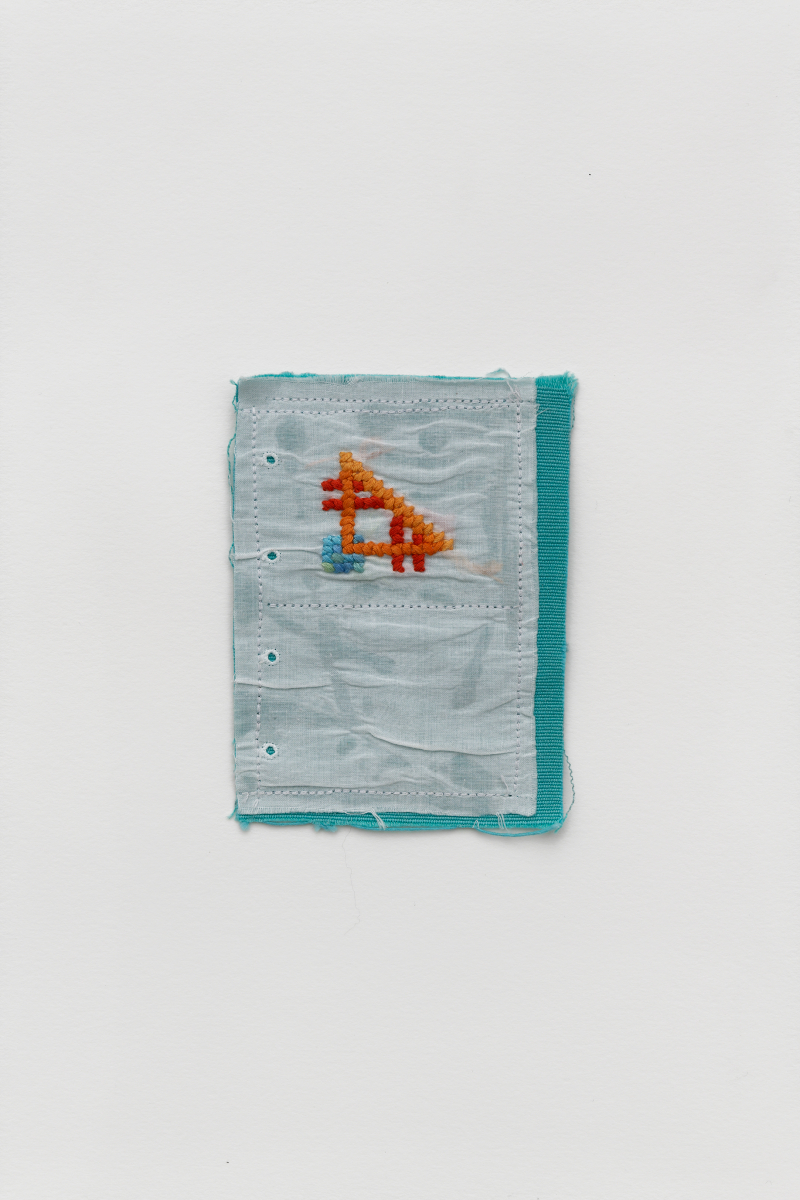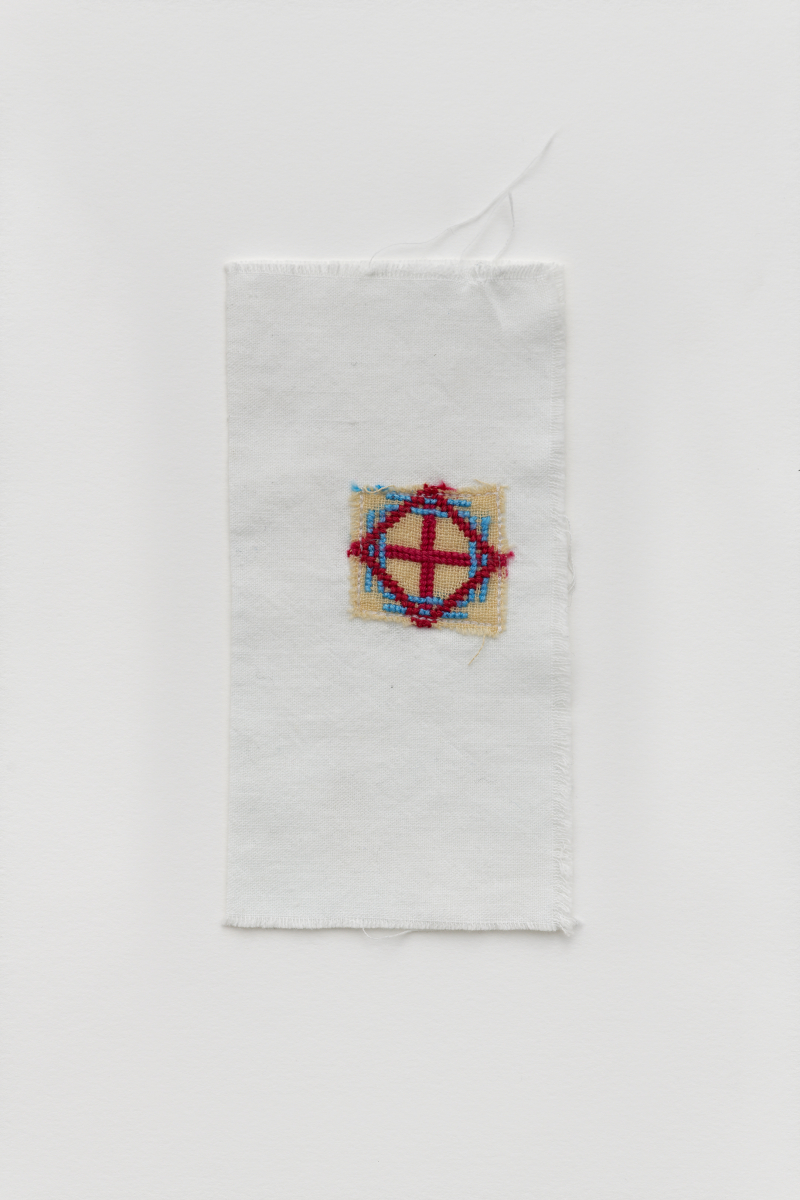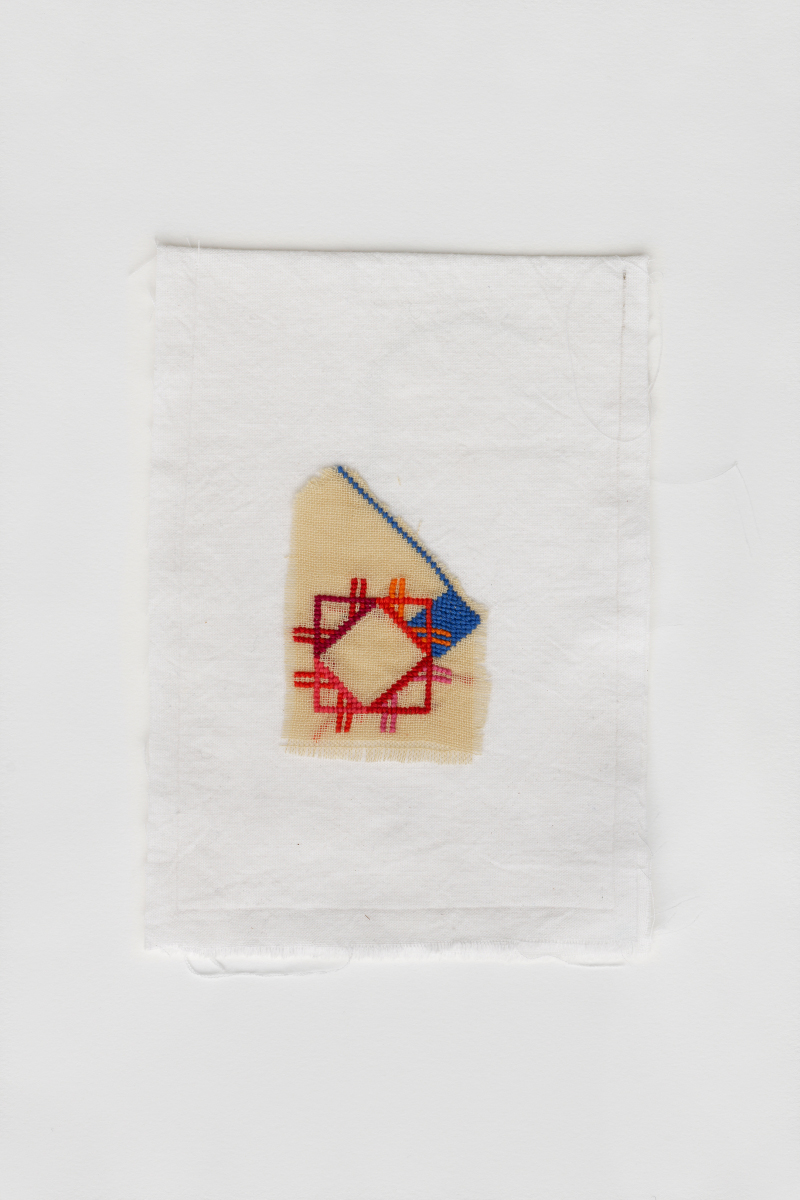 The photos taken with his phone are transferred to Polaroid paper, as a way to reproduce a walk through the city and the artist's memories. Muscle Memory is an intuitive attempt to transform the experience of color, line and geometry into a motif, which is then repeated until a composition emerges.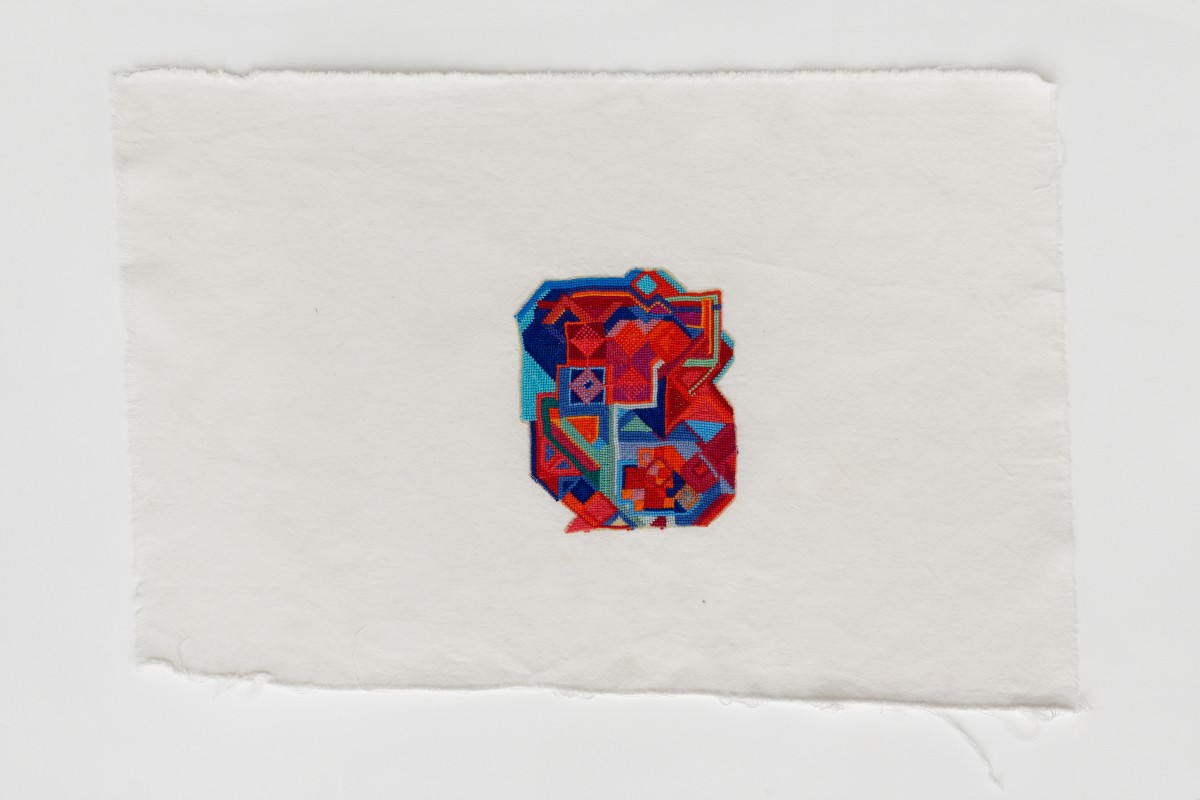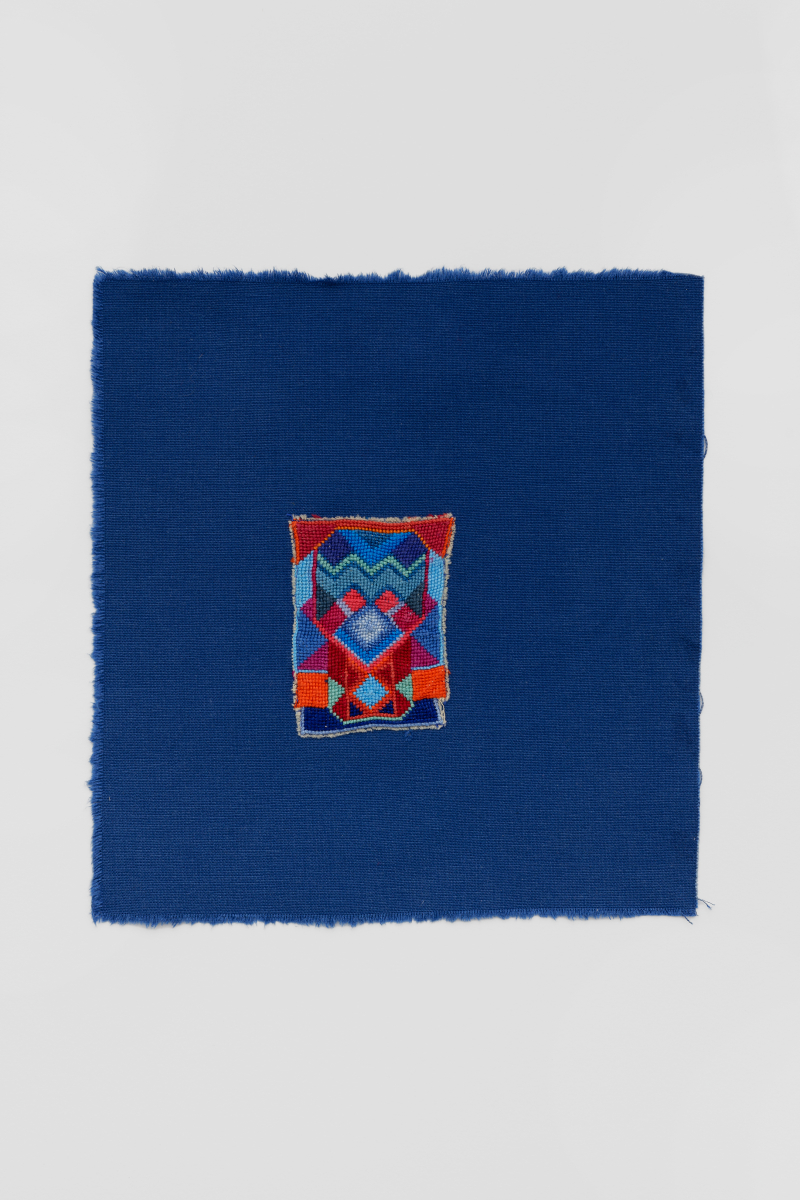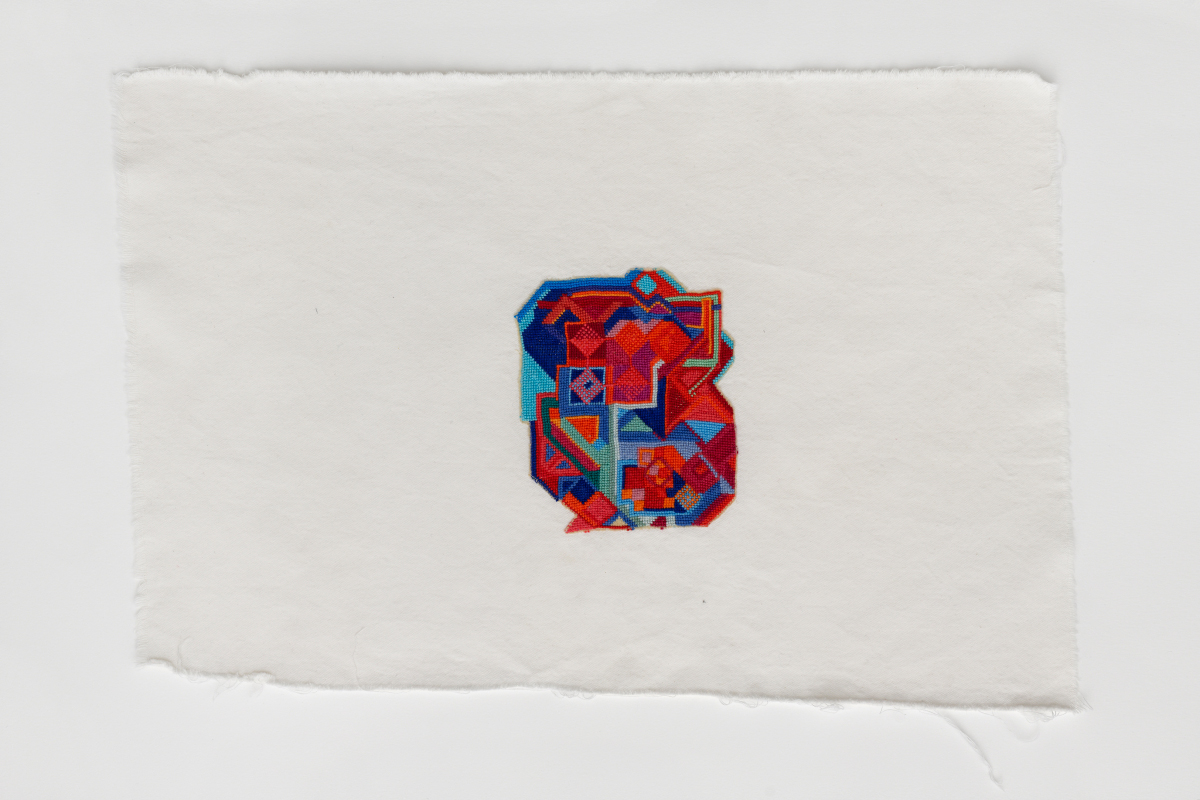 If the explosion of August 4, 2020 is unrepresentable, it may have given him the legitimacy to develop a new relationship with his adopted city. Majd Abdel Hamid liberates himself by creating his own territory of memory (with diverse mediums and practices) as a continuum of interaction and openness.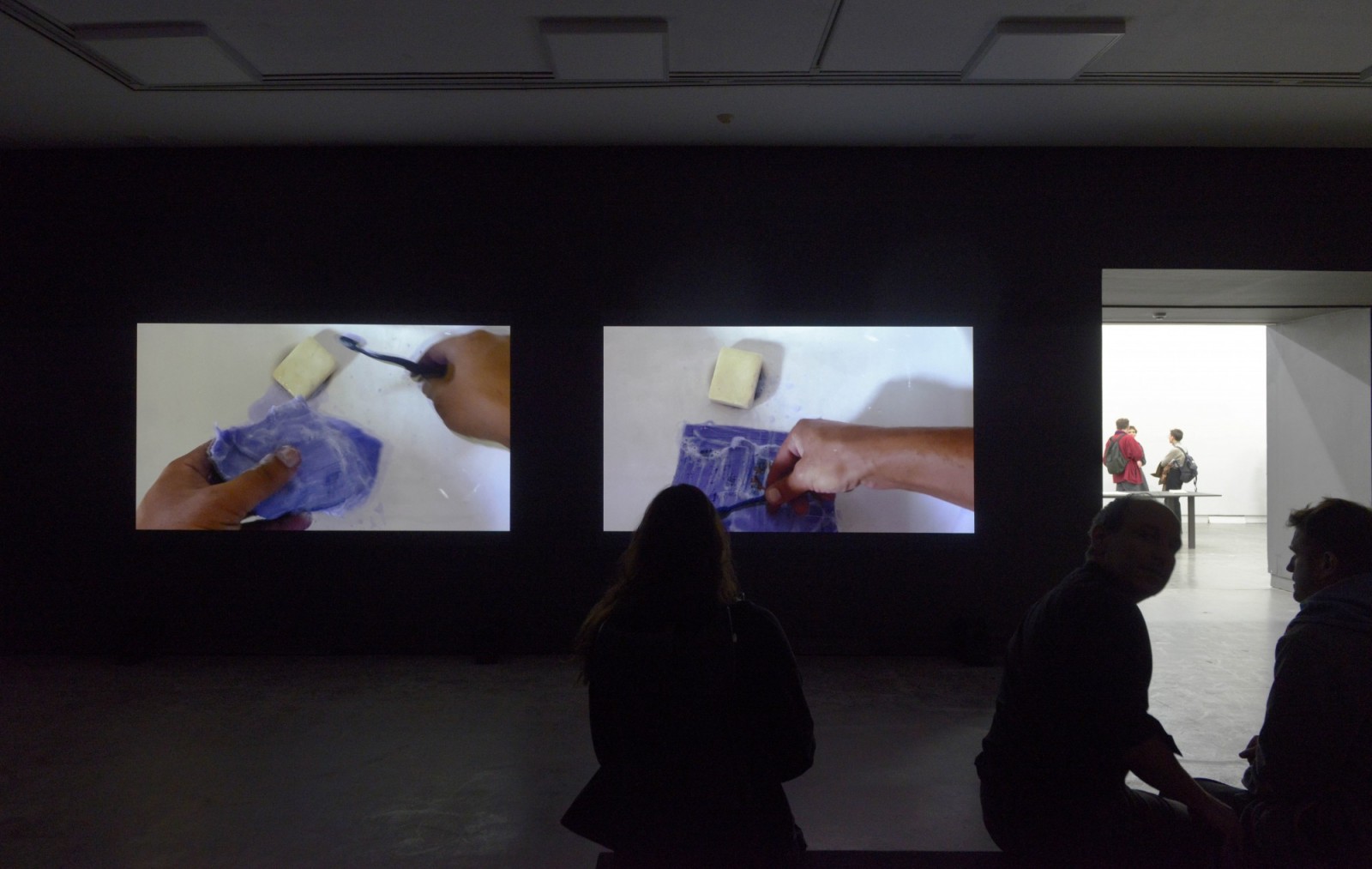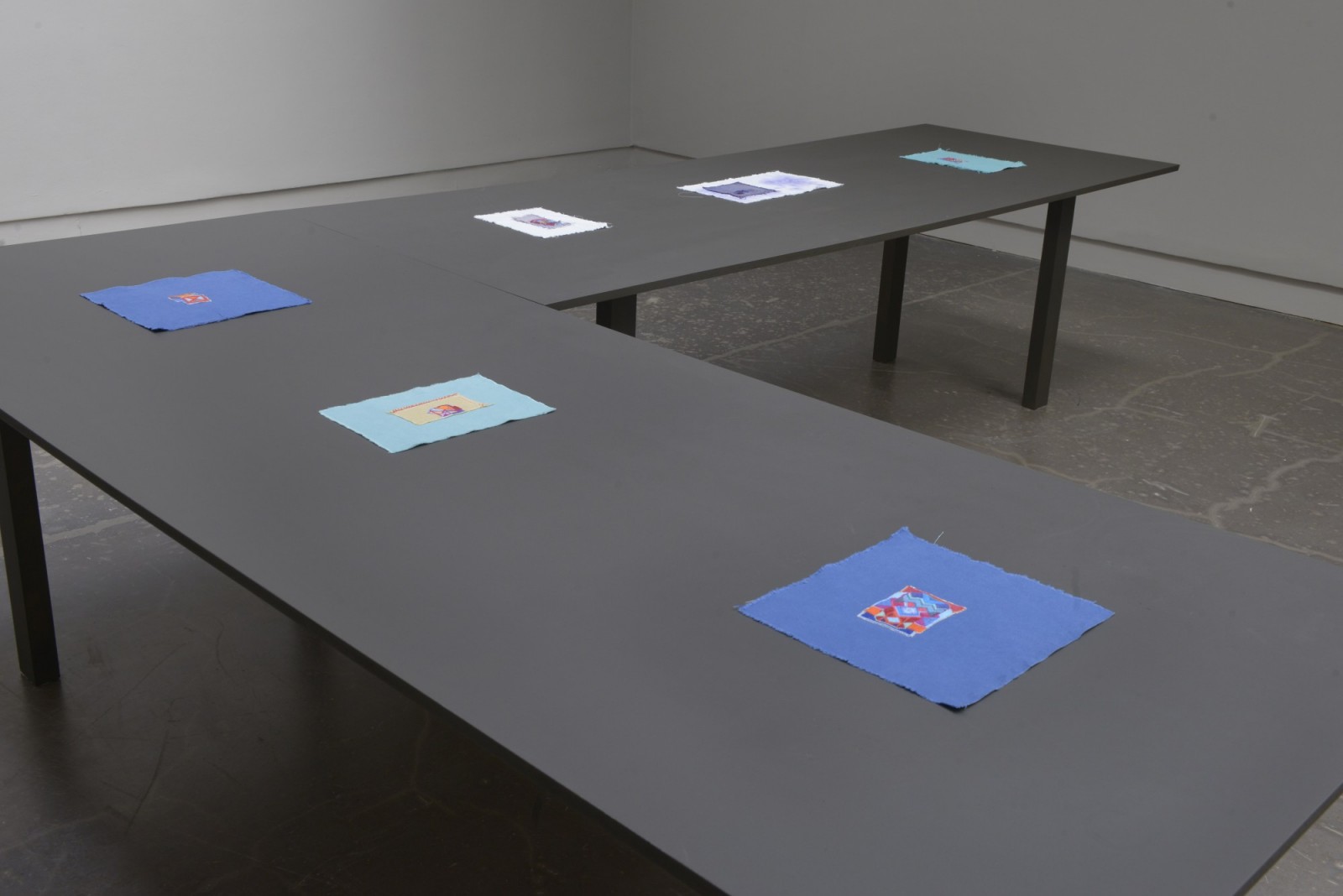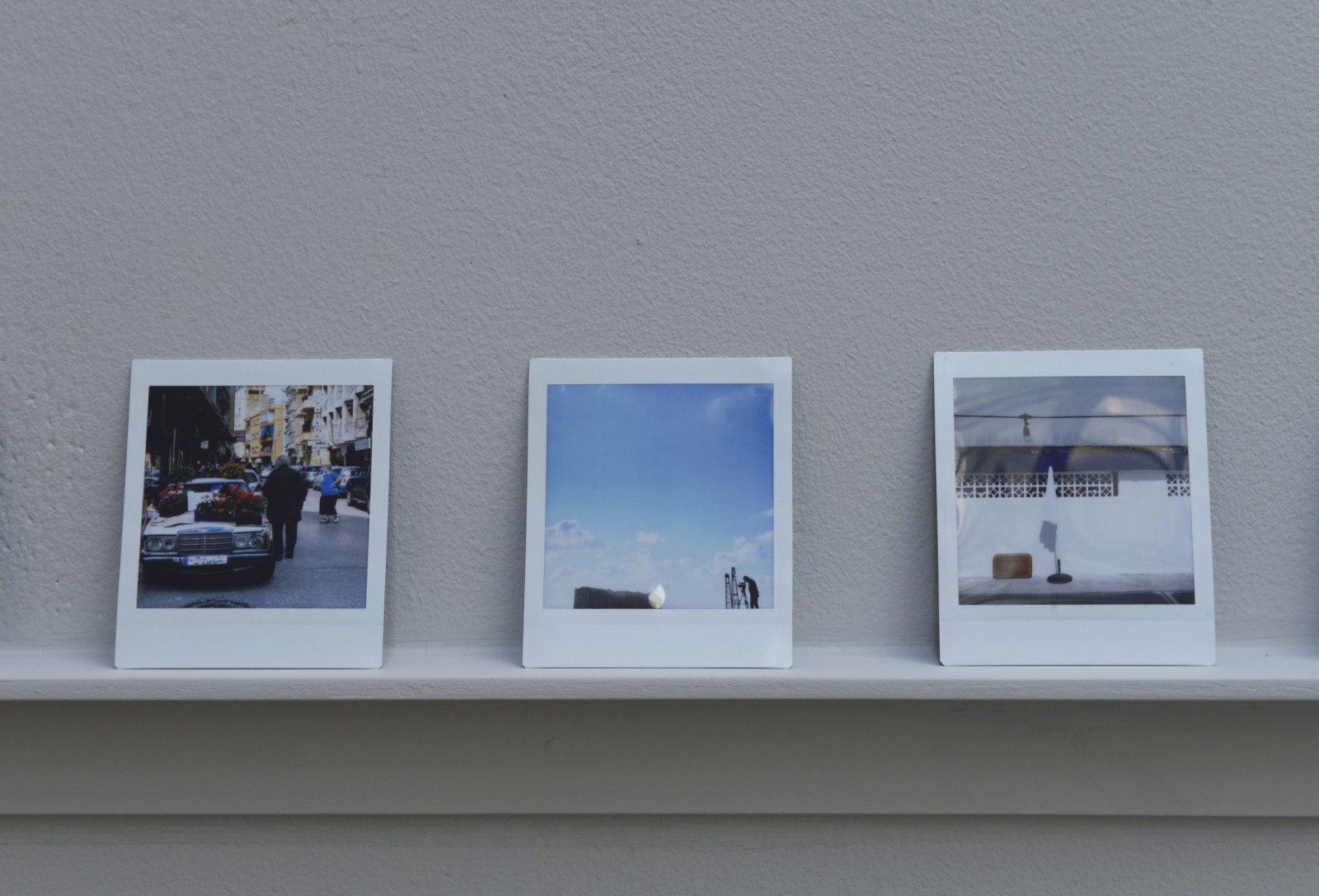 Exhibition views, Majd Abdel Hamid: Muscle Memory, CCA: Centre for Contemporary Arts, Glasgow, 2022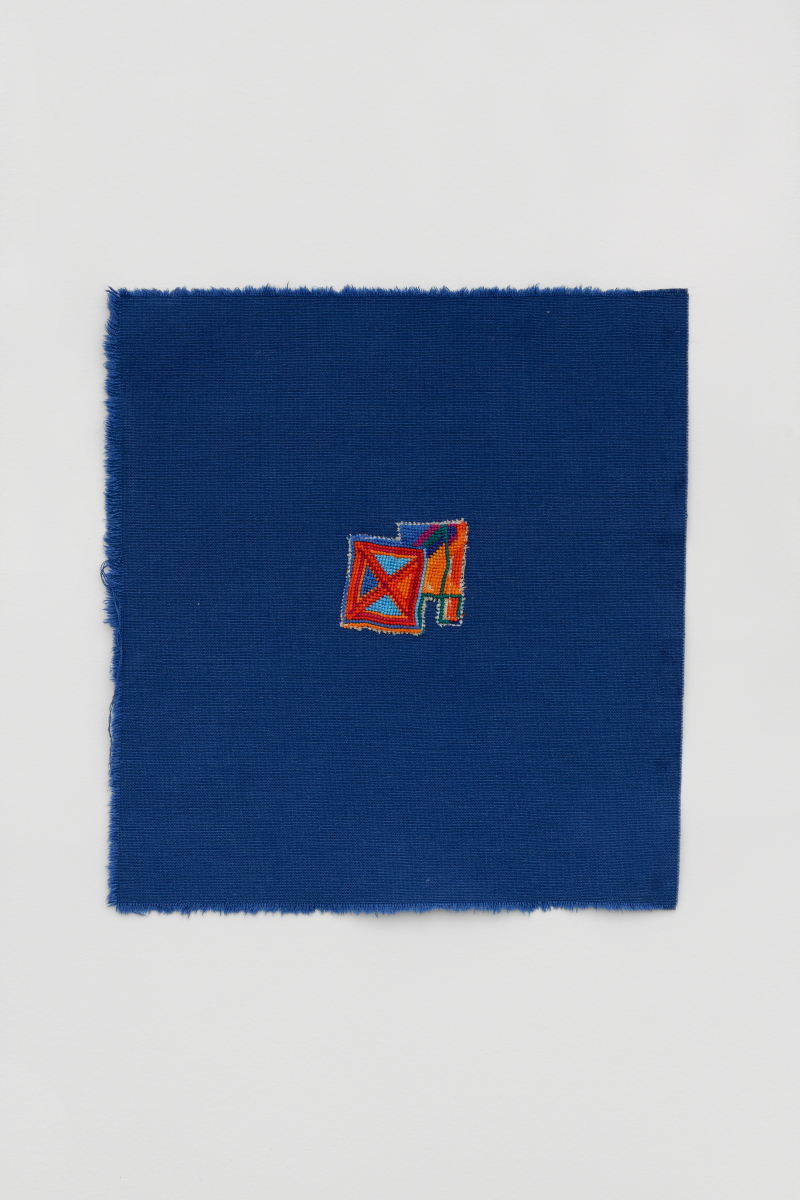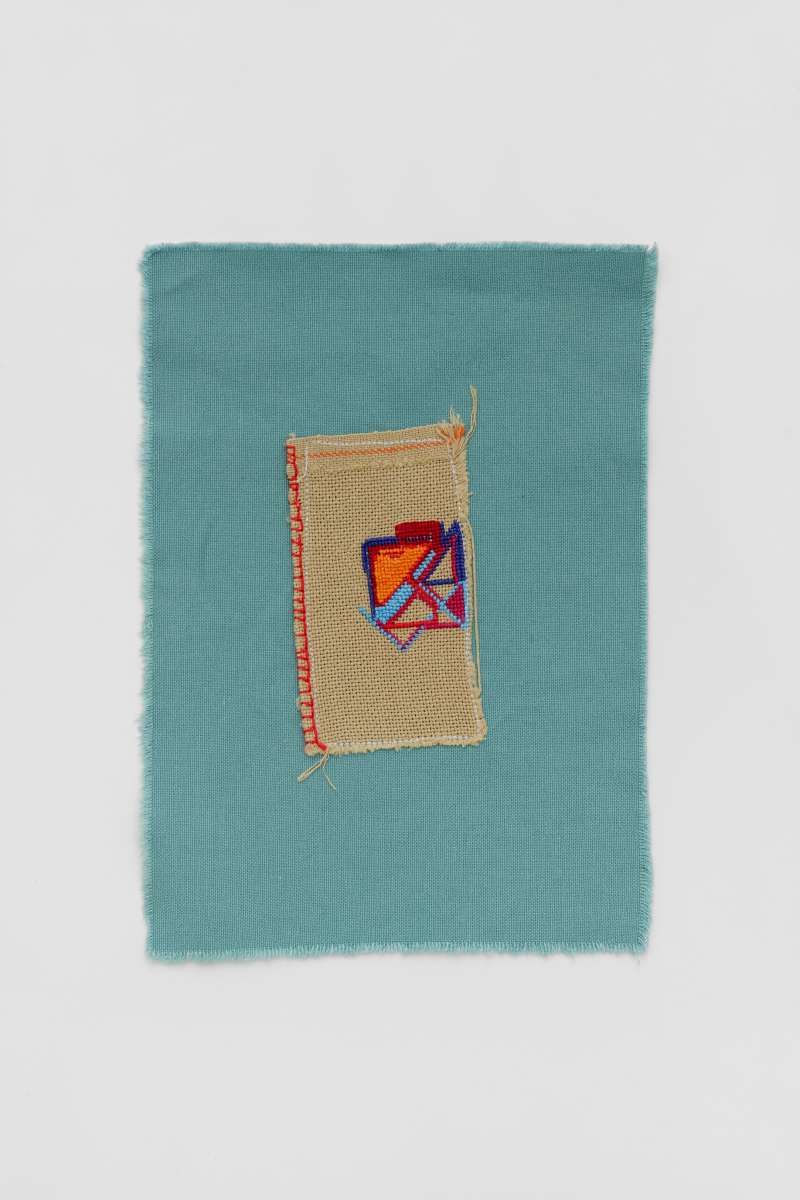 The artist seeks his form of mourning, and is inspired by a ritual of his ancestors in Palestine: after the loss of a loved one, women would dye their dresses a dark color and, with the passage of time and washing, the original tone would reappear.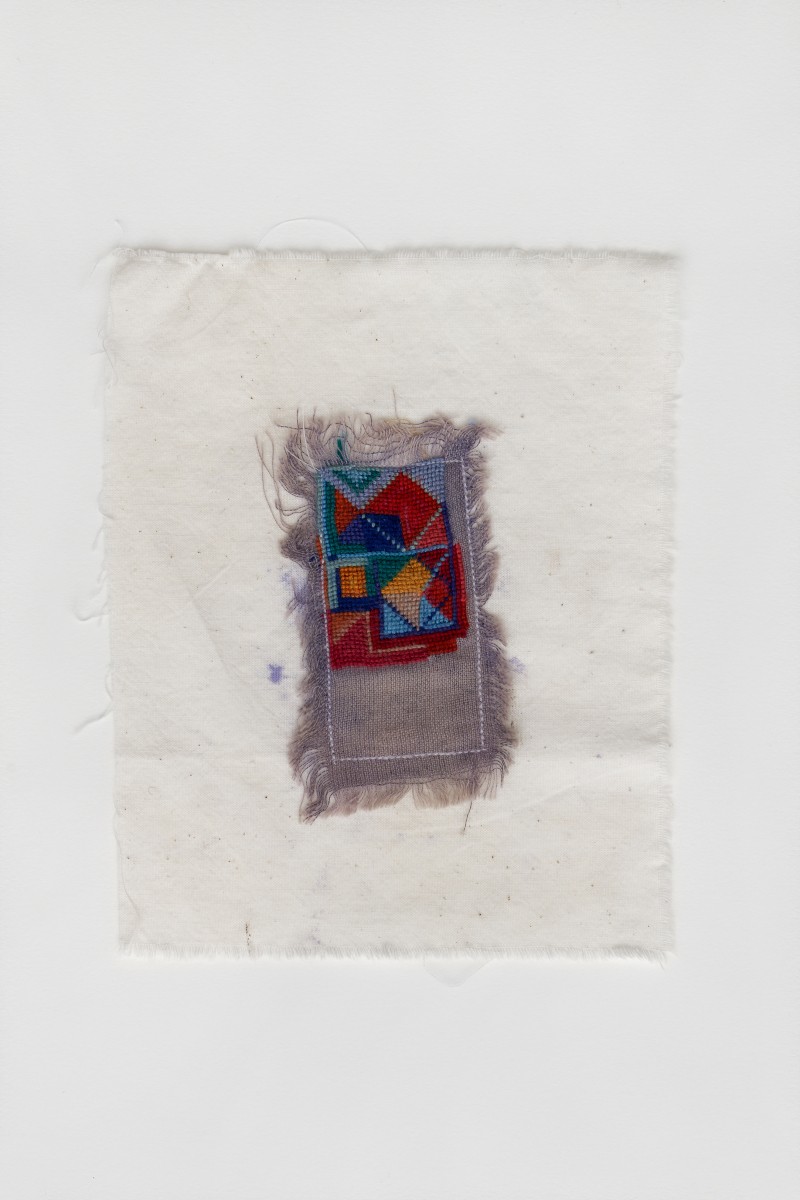 Majd Abdel Hamid embroiders his design on three pieces of fabric: a cotton sheet, a pyjama and a towel. The pieces are soaked in indigo dye and scrubbed with soap and a toothbrush until some of the colors reappear. He makes three videos recounting this process of rebirth in a compulsive and continuous gesture.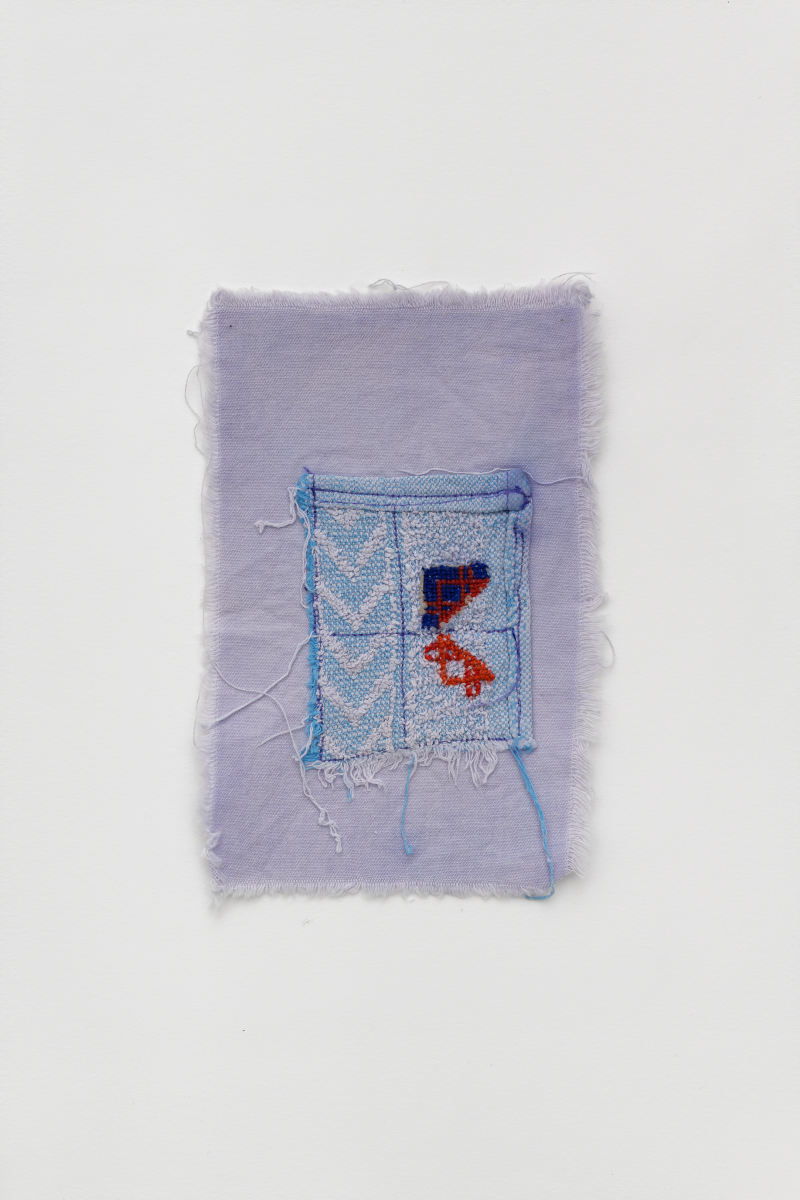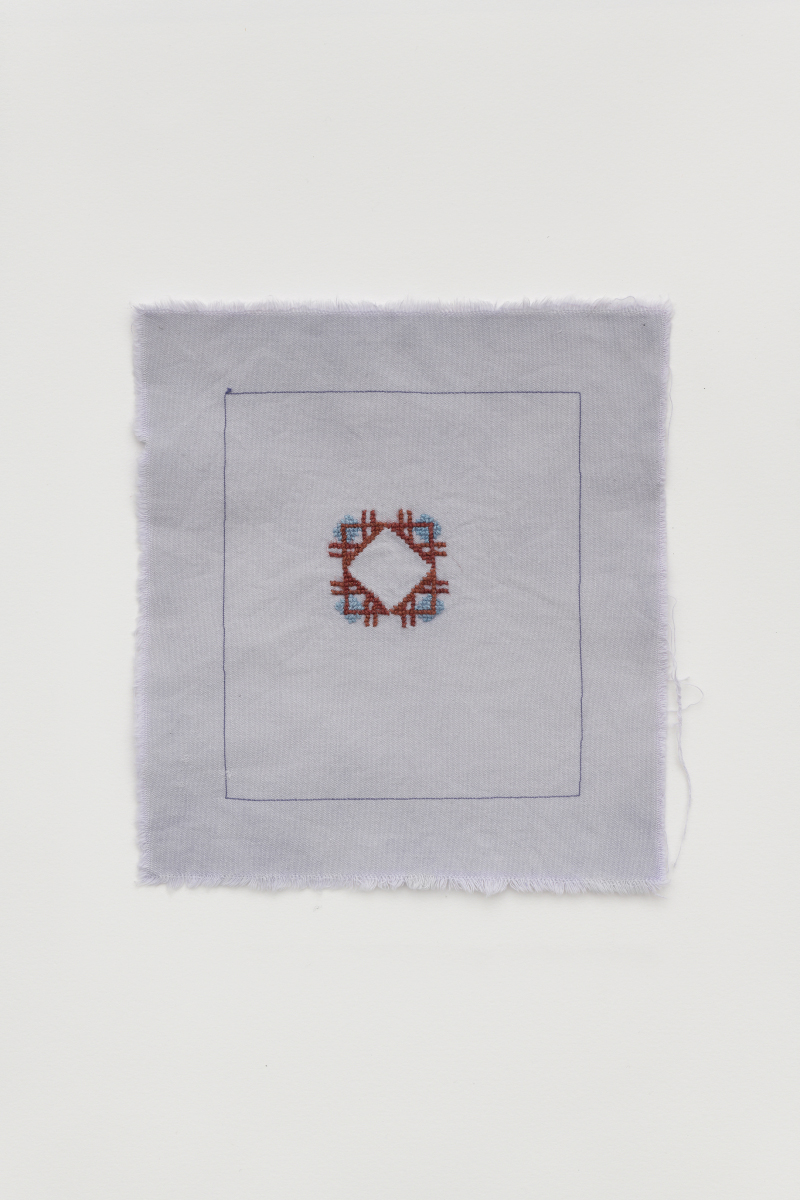 Muscle Memory interpenetrates different experiences (looking, soaking, washing and embroidering), different identities and cultures to build an anti-monument for Beirut, one that is alive, intimate and portable.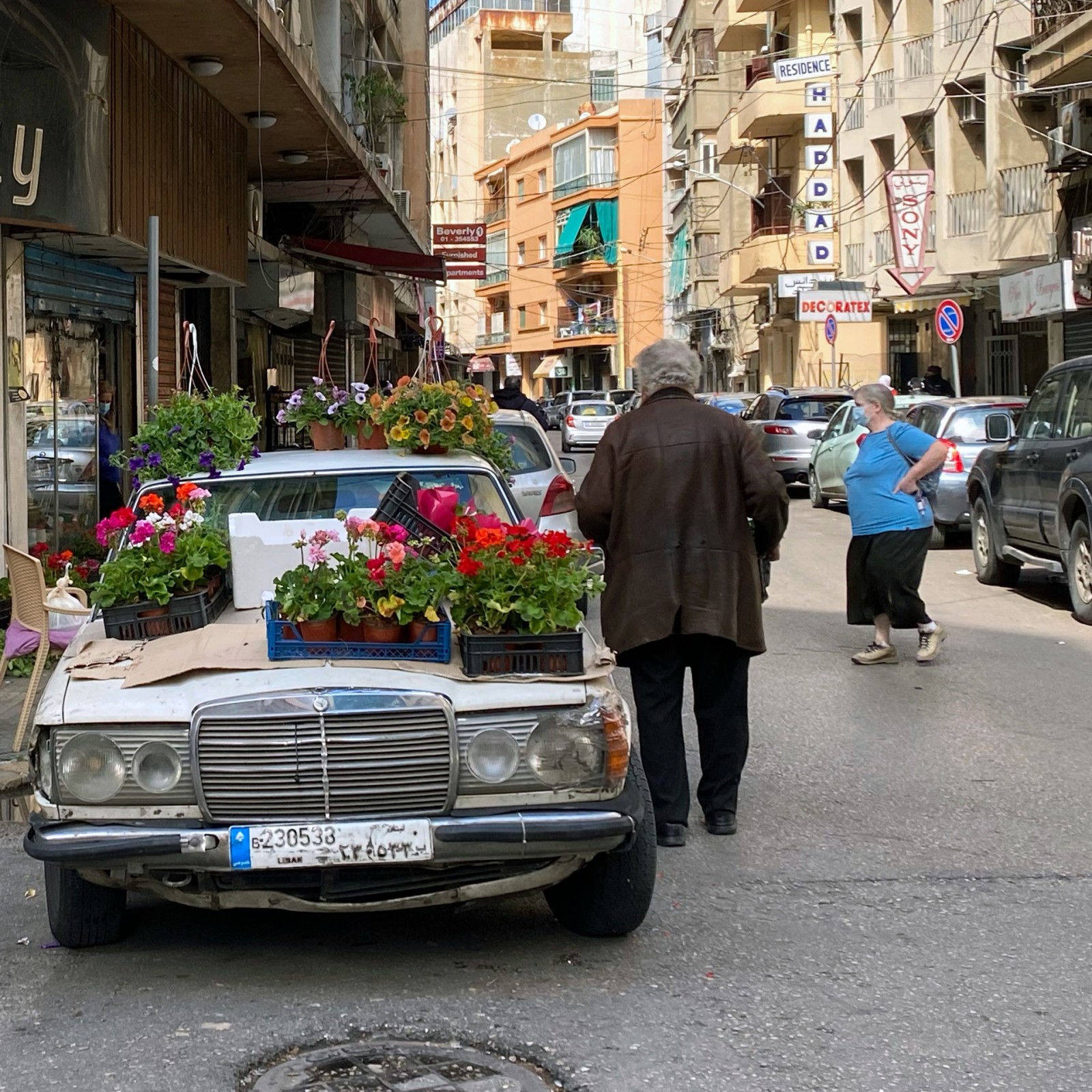 Majd Abdel Hamid, Muscle Memory (set D), 2022, detail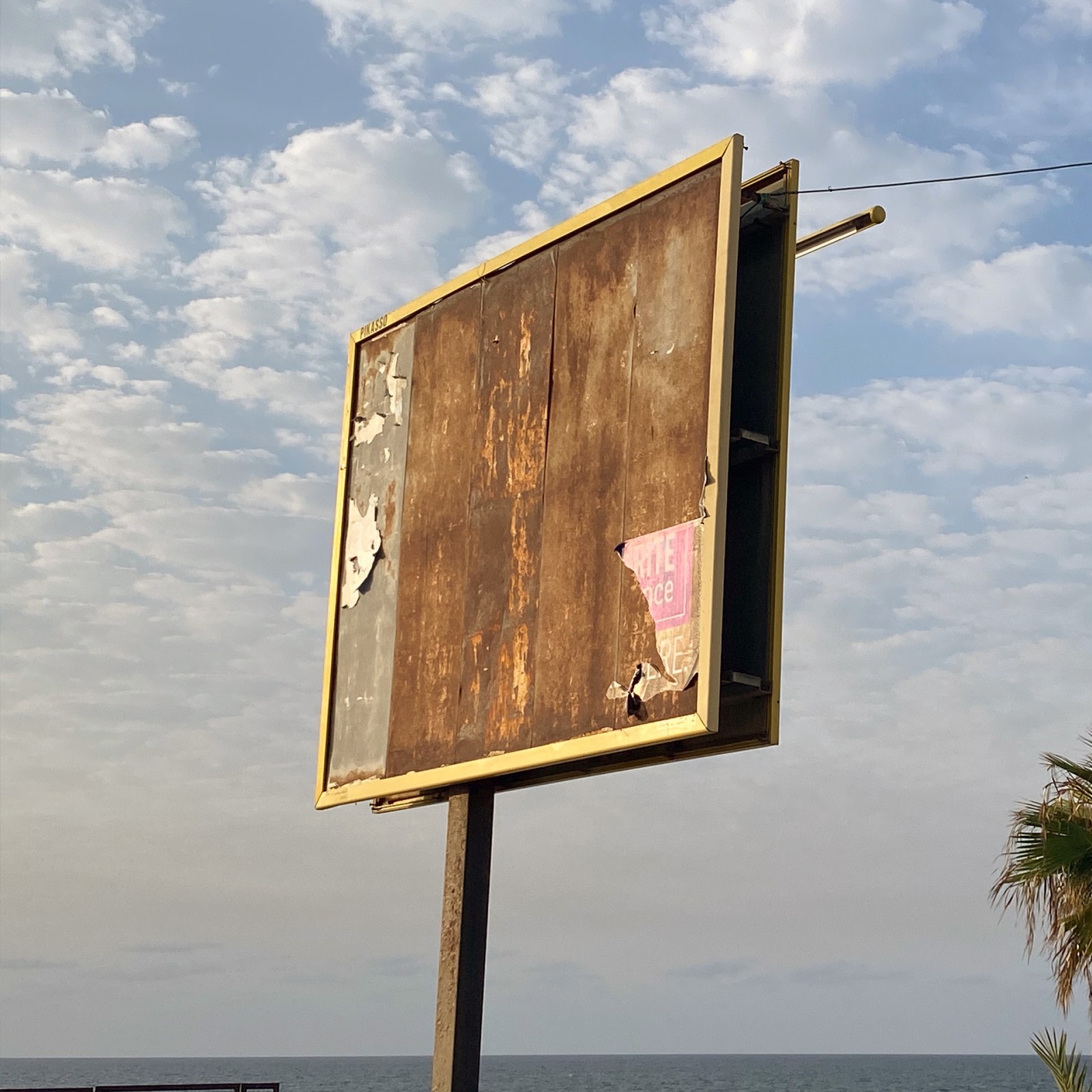 Majd Abdel Hamid, Muscle Memory (set F), 2022, detail
---
Majd Abdel Hamid's (Damascus, 1988) work evades questions of format and form. His raw material is time, which is permanently visible in titles that record it and in motion on fabrics that he embroiders. Artistic categories (sewing, sculpture, videos) become obsolete in his work, only experimentation and transformation count. Majd Abdel Hamid observes what happens around him, from the most intimate, daily spaces to the most distant and political territories.