viewing room
October 21 – December 31 2021
Featuring: Mark Geffriaud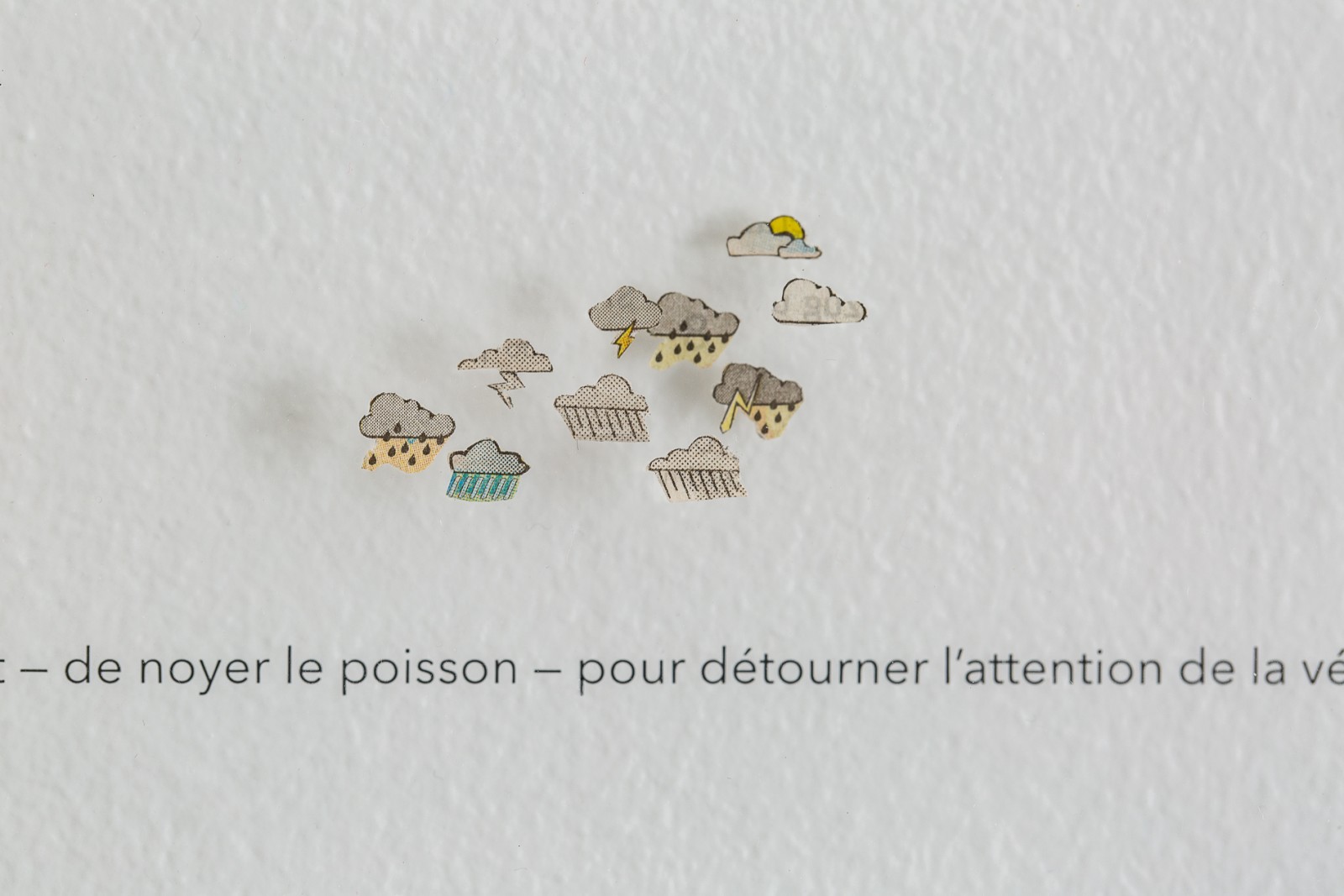 Installation detail, the text is not part of the work
---
In the series Une certaine douceur en prime collages were made while the artist was writing the eponymous text based on weather forecasts for the coming days in the newspapers Liberation, The Guardian, El País, Süddeutsche Zeitung, Frankfurter Allgemeine, The Times and Asharq Al- Awsat. The produced works correspond then, not to the weather as it was taking place, but to the weather as it was supposed to be.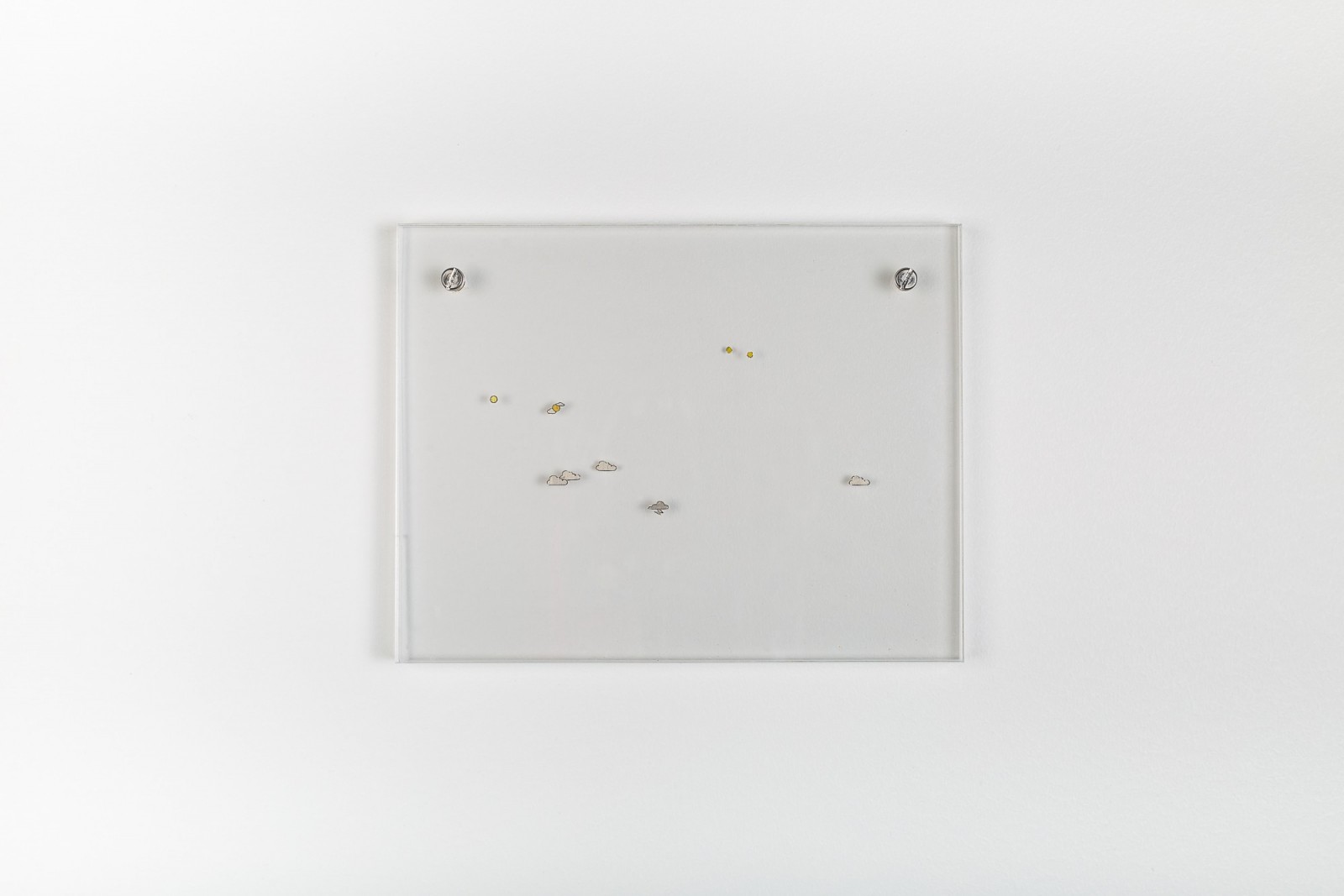 An inconsistency between expectation and reality, its visual representation and its lived experience is at play in the series, composed of transparent plaques that seem to float on the walls, creating lightweight landscapes where several suns, clouds and storms coexist, freed from the the physical constrains of meteorology.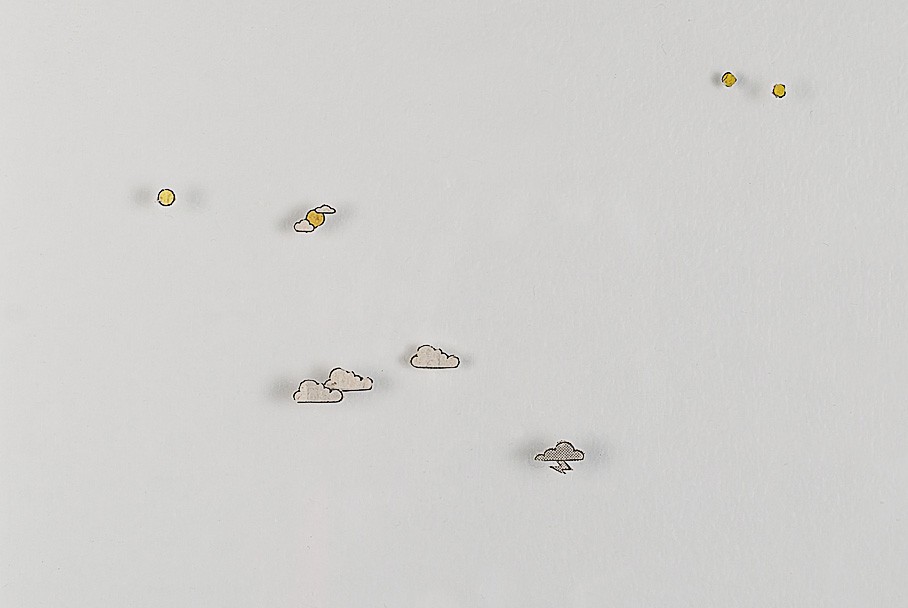 Une certaine douceur en prime - mardi, detail
---
---
Mark Geffriaud was born in 1977 in Vitry sur Seine, he lives and works in Paris. Based on the production of installations, sculptures, films and performances his work focuses on the construction of time and memory. The apparition (circulation) and disappearance (oblivion) of images and forms prepares the ground of a fragmented archaeology in which misunderstanding as a cognitive process plays a great part. Free associations, formal comparisons and false fictions allow the artist to share a kind of subtle and shifted perception of the world. Mark Geffriaud's works suggest an absence and tends to draw the outline of a universe that the viewer is invited to fill up with his own projections.