viewing room
October 24 – December 31 2020
Elina Brotherus
Bad Camouflage
Elina Brotherus (*1972, Helsinki) is internationally known for her self-portraits and the fact is that she herself may be seen in almost all of her photographic and video works.
These include series resembling diaries, photographed landscapes and situational mood-pictures. In the works presented at Bad Camouflage the Finnish artist appropriates various contemporary concepts of art and integrates them into her own unmistakeable aesthetic.
"I have always avoided doing portraits as something per se. A face is so powerful and dominates all else. In this series I have hidden the face in a variety of manners, trying to allow other information to surface and define the person (…) If art is a mystery, then the face is a betrayer and should be hidden." John Baldessari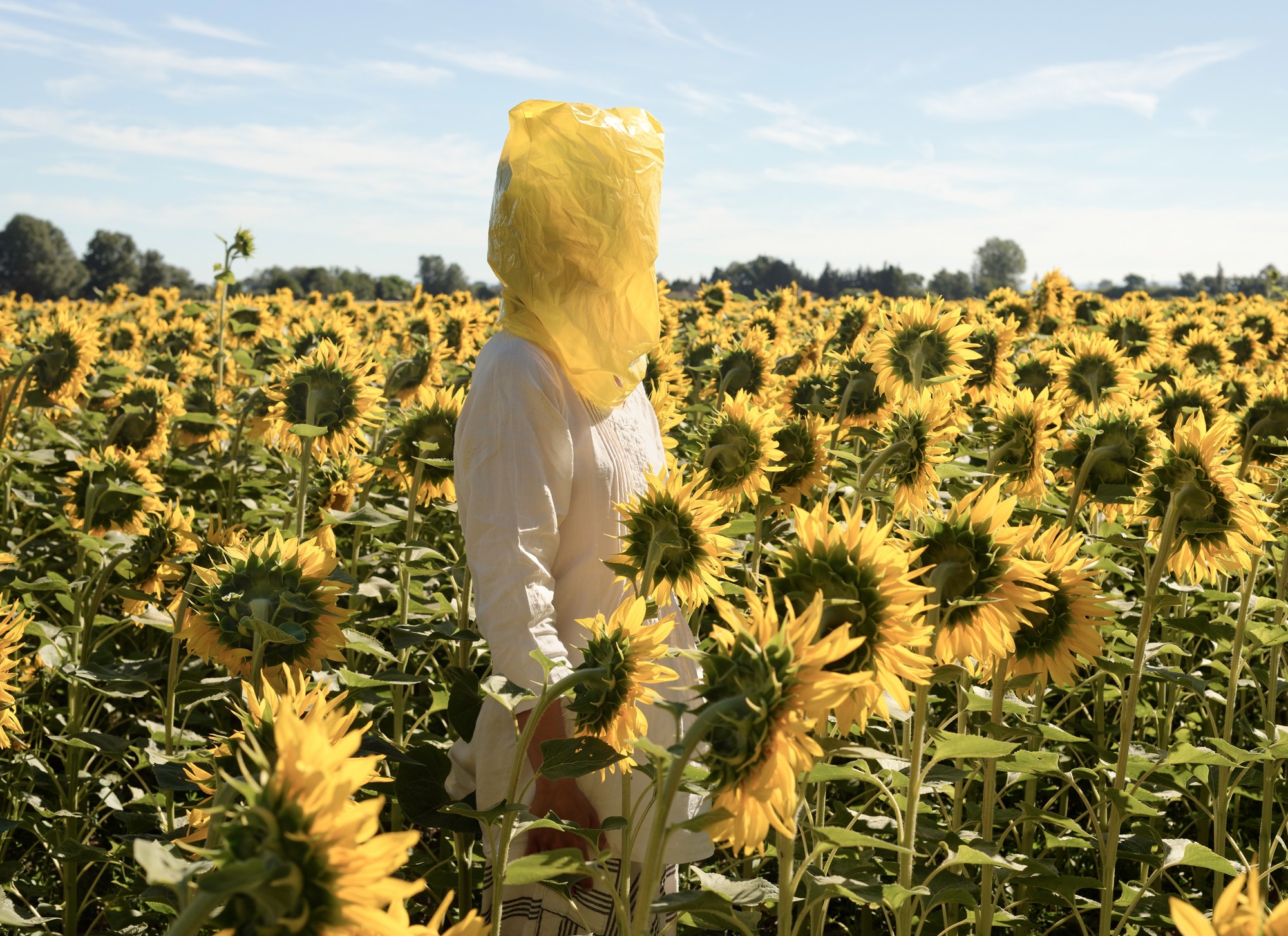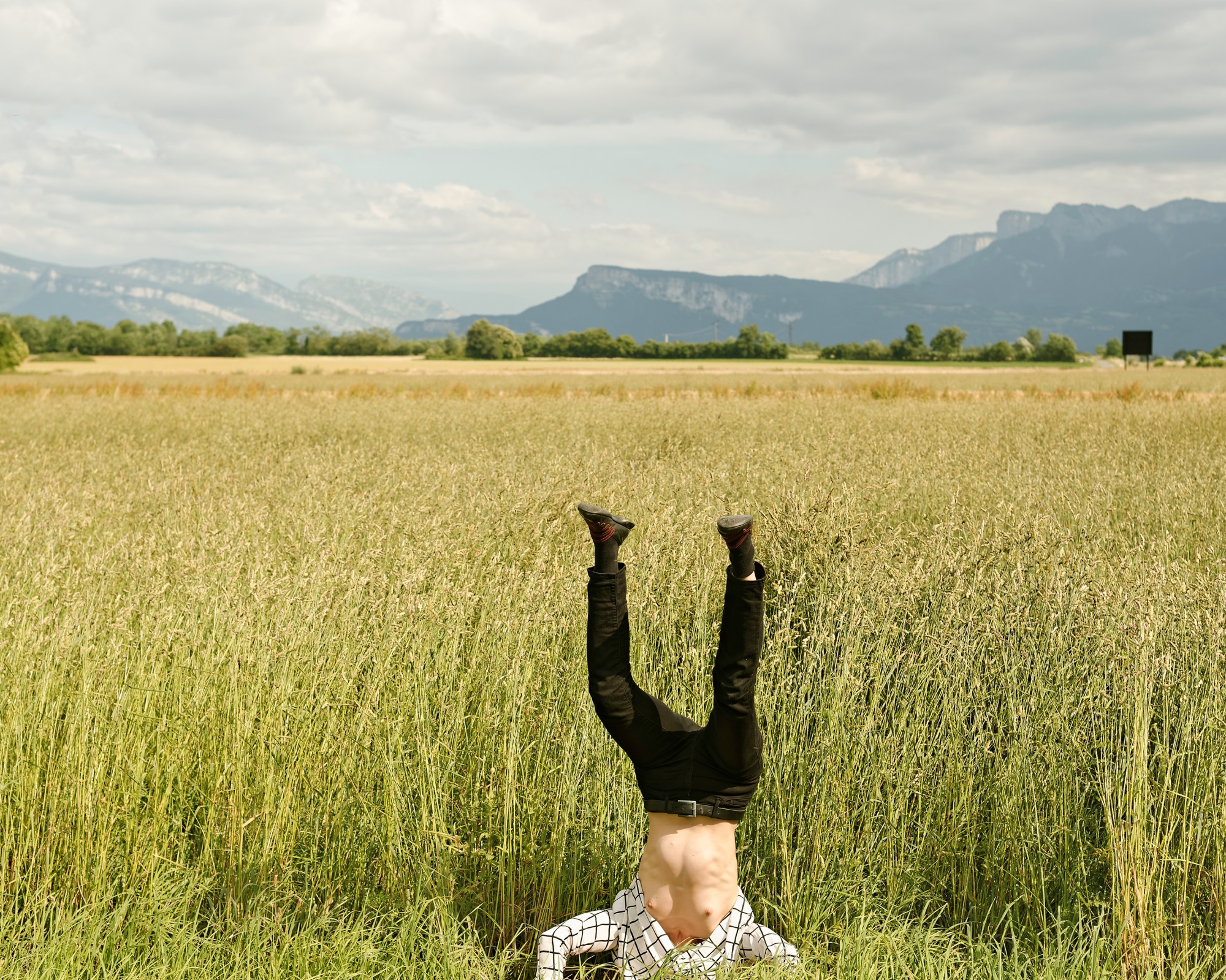 A masterly lightness and an absurd humour give rise to surprising pictorial inventions with which Brotherus engages in a fresh exploration of the possibilities offered by photography.
Elina Brotherus examines and updates concepts from earlier generations; among others, she uses Event Scores of the international Fluxus movement from the 1960s and 1970s. Or she draws inspiration from John Baldessari's idiosyncratic ideas of art, he came up with for his students: "Disguise yourself as another object – a tree maybe. Or becoming a tree. A big bird?"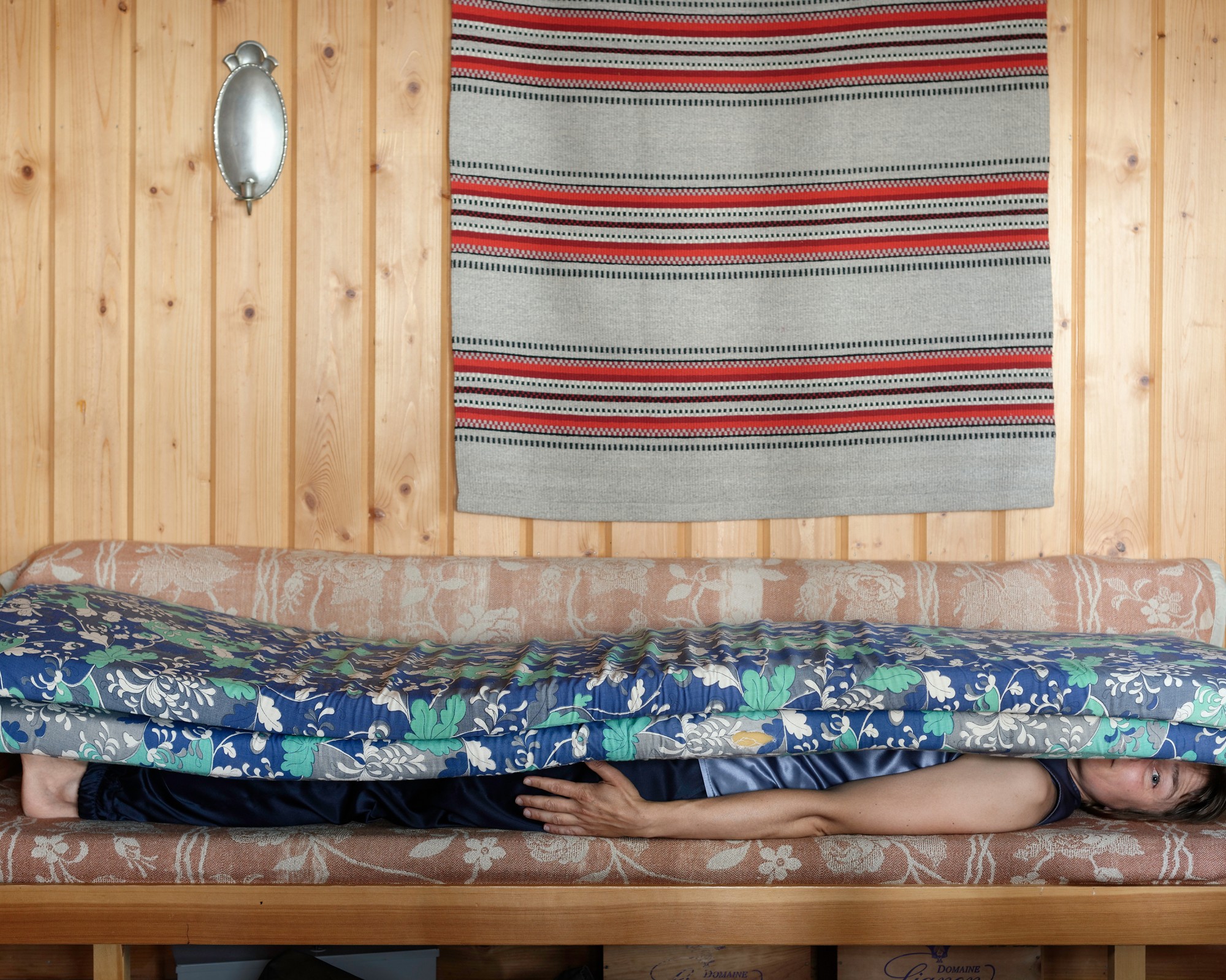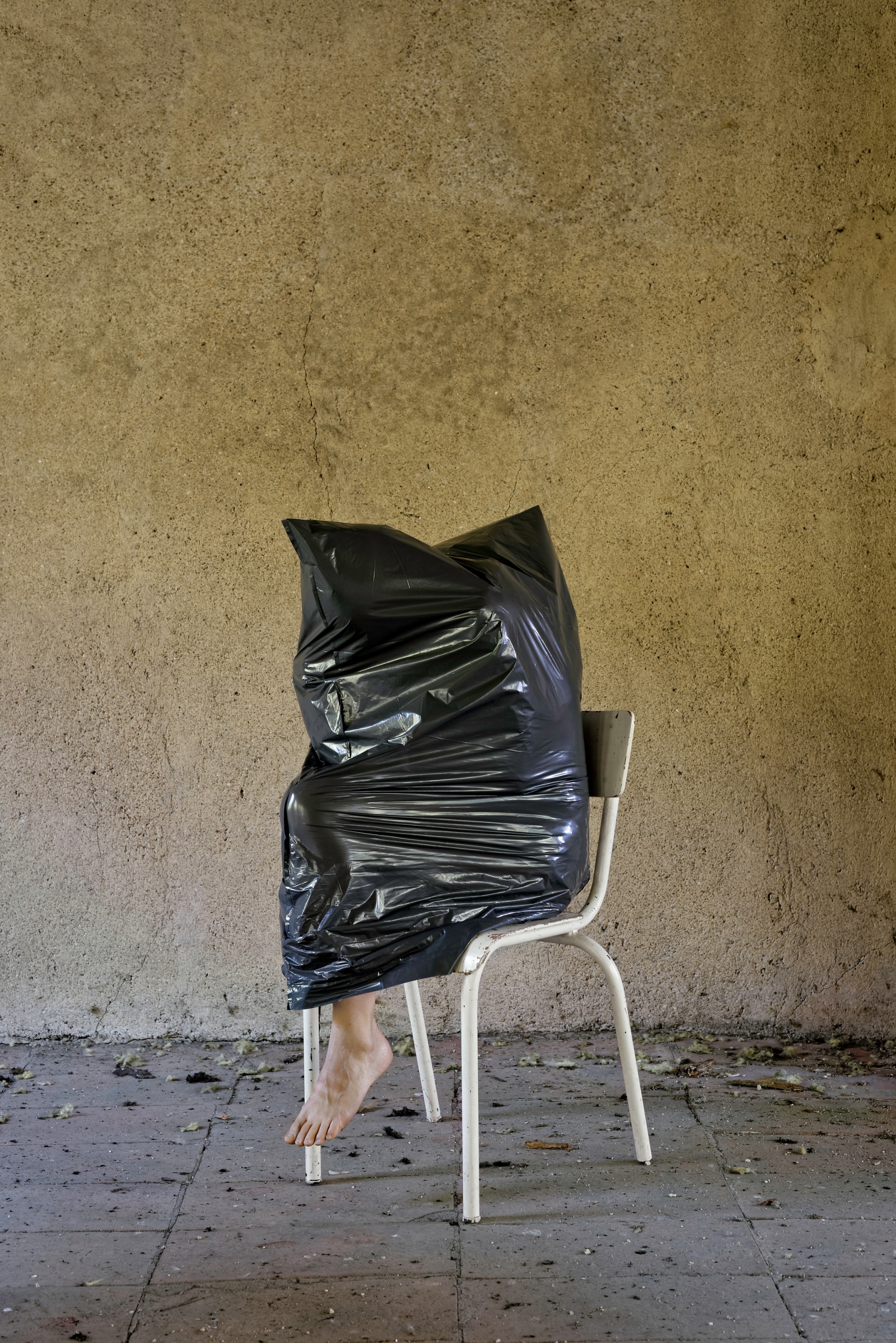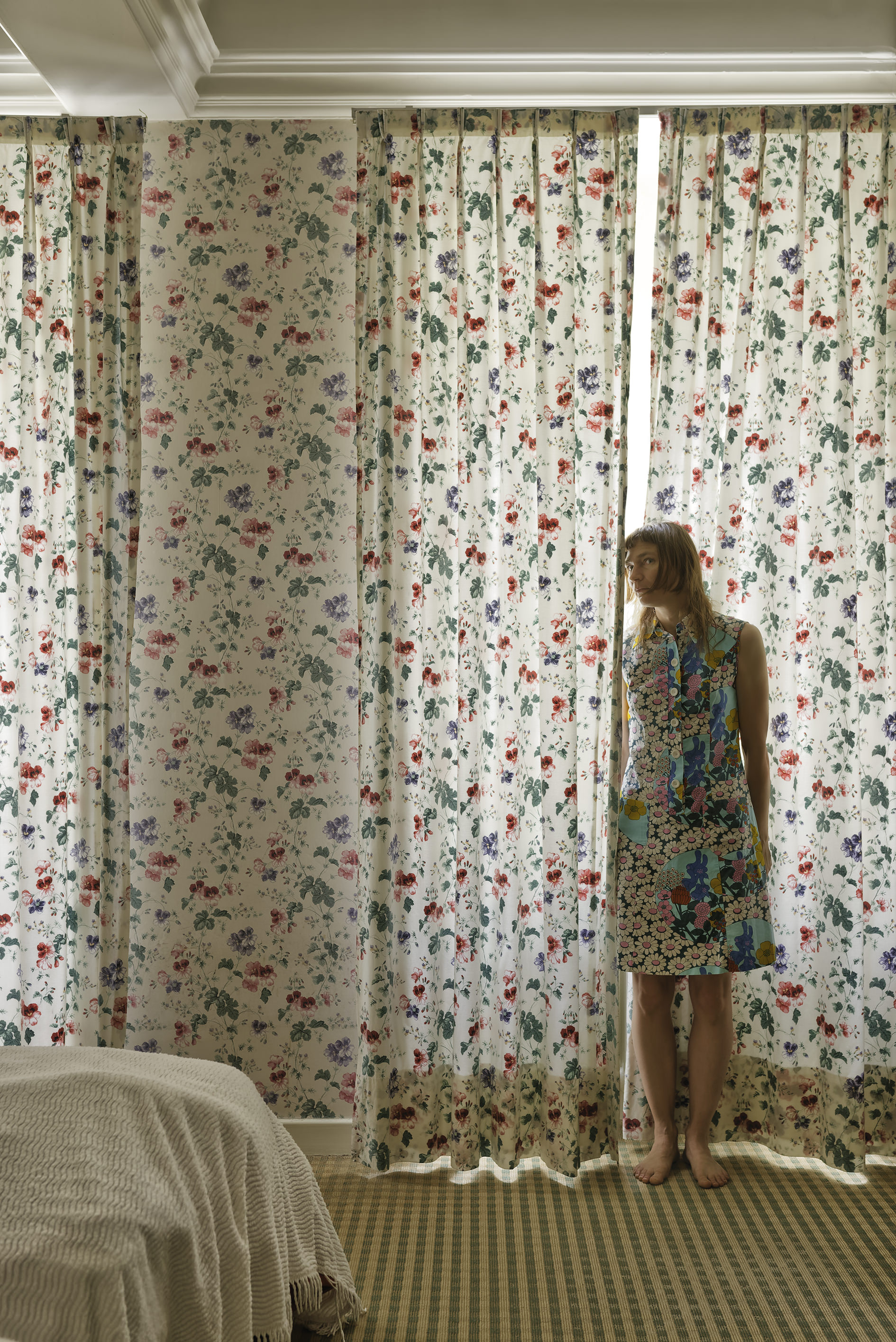 "Meaningless Work is a still on-going series. It keeps me curious and allows me to make new discoveries, all while continuing to do what I know best. It enables me to get back both in front and behind the camera. Citing Arthur Köpcke: "People ask:Why? I ask:Why not!" Elina Brotherus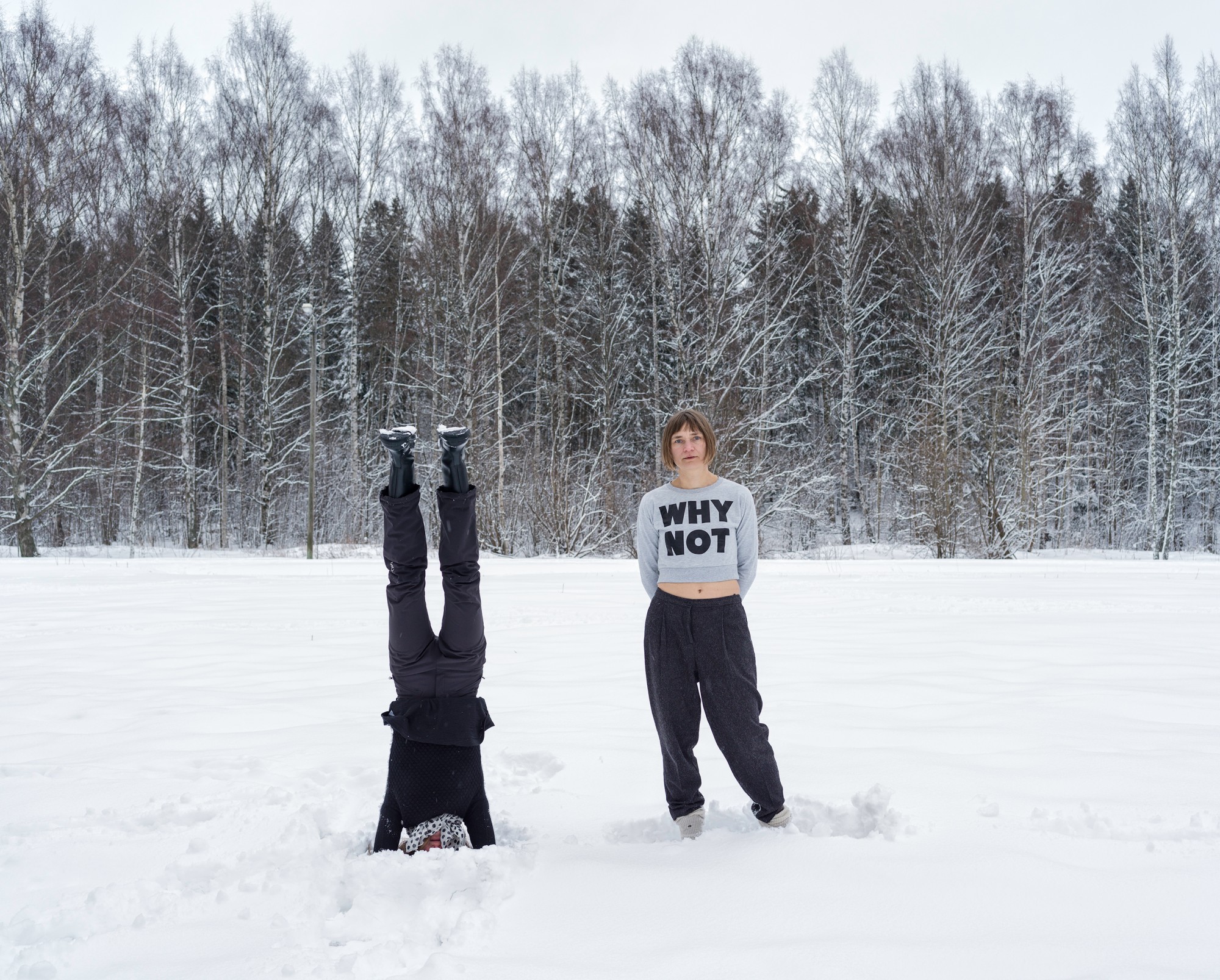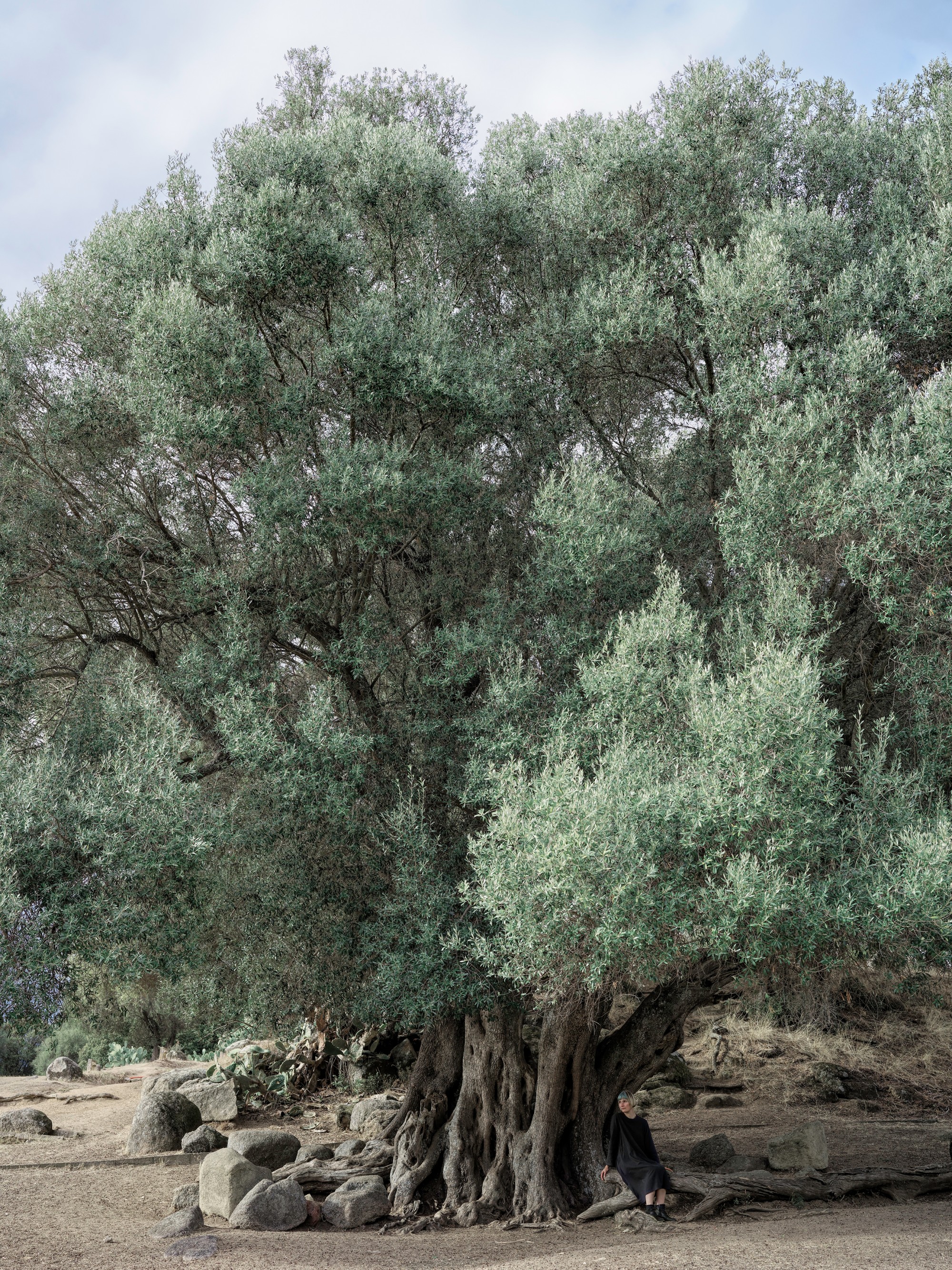 Within the exhibition, a further focal point is the new series Sebaldiana. Memento mori, which was created in 2019 on Corsica. On the trail of the writer W.G. Sebald, Elina Brotherus visits various literary settings and thereby establishes a special connection between literature and art, between fictional material and artistic adaptation.
"Sebald became my guide to Corsica. I went to places he mentions: the forest of Aitone and the massif of Bavella, the hotel, the beach and the cemetery in Piana and its backcountry with sculptural rock formations. I was remembering my dead. I looked for places so beautiful that I would like to bury them there, were I Corsican."