viewing room
octobre 14 – décembre 31 2023
FLOATING WORLDS
Dove Allouche, Robert Breer, Tirdad Hashemi in collaboration with Shaghayegh Rezvani, Roman Ondak, Mark Geffriaud, Pratchaya Phinthong and Chloé Royer.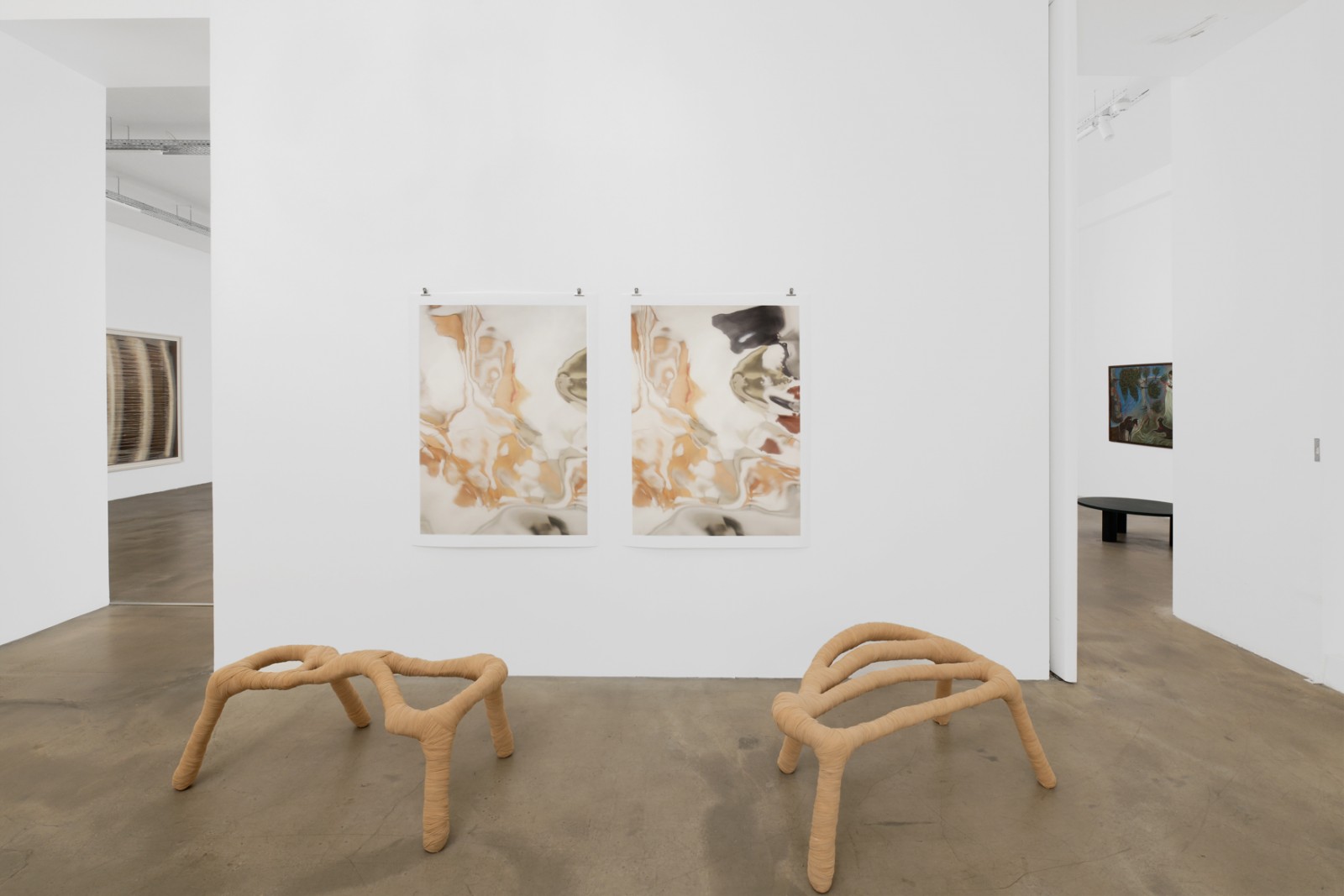 Chloe Royer's enigmatic works set the tone in an exhibition where different forms and disciplines collide. Magma (2023) is a series of photographs taken from the surface of water, in-front of which an installation made up of an arrangement of fabric has been placed. The resulting image is one of movement and color in tones close to those of human skin, bringing to mind a dancing body without ever being figurative. Finding the corresponding energies between installation, performance and photography, Chloé Royer continues challenging fixed forms of creation, embracing instead the notion and possibilities of hybridisation.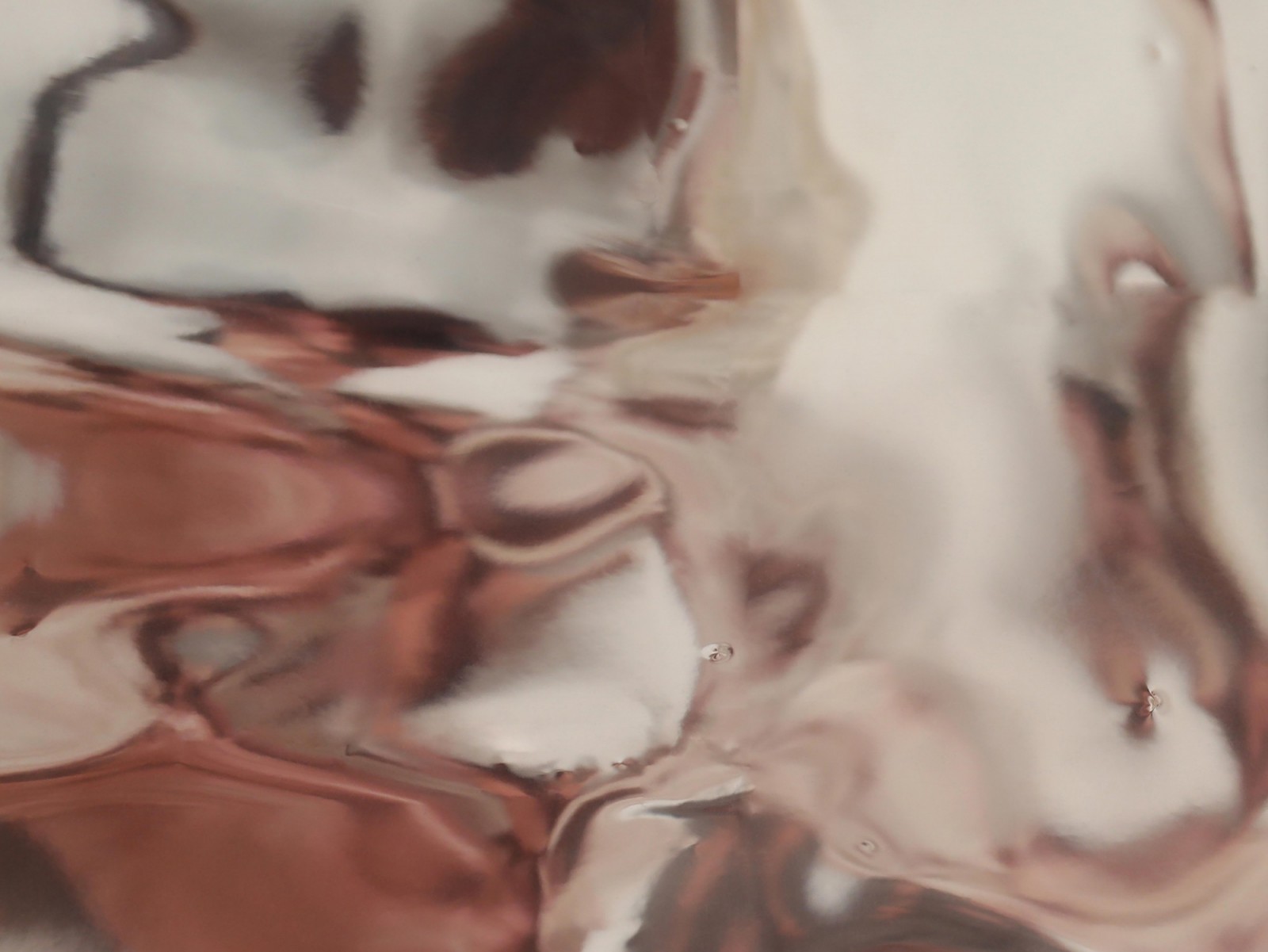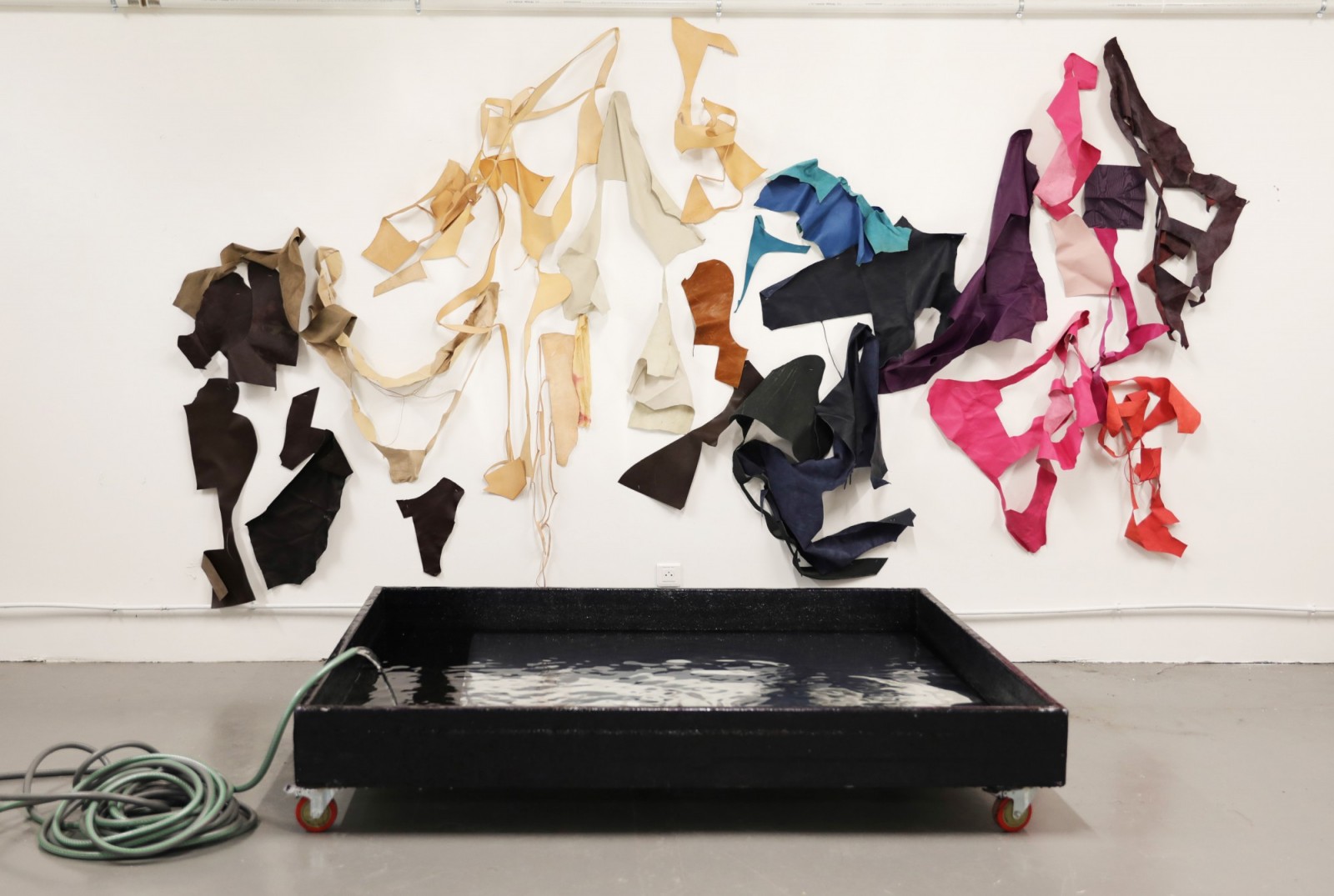 Detail showing the process of creation of Magma
Dove Allouche constantly plays with the limits between photography and drawing in two series, Sunflowers (2017-2018) and Repeints (2019-2020). For Repeint 9, the artist collaborated with conservators of the Louvre Museum in charge of the Renaissance department, photographing and amplifying microscopic samples taken from paintings. The resulting works are mesmerising visual synecdoches in which a micro fraction of a work –showing layers of color often applied hundreds of years apart– stand for a whole painting in an entirely new way; in the Sunflowers series, Allouche used the chemical process for the development of analog photography in order to create a series of luminous and chromatically complex drawings made by applying pure liquid silver over cibachrome paper.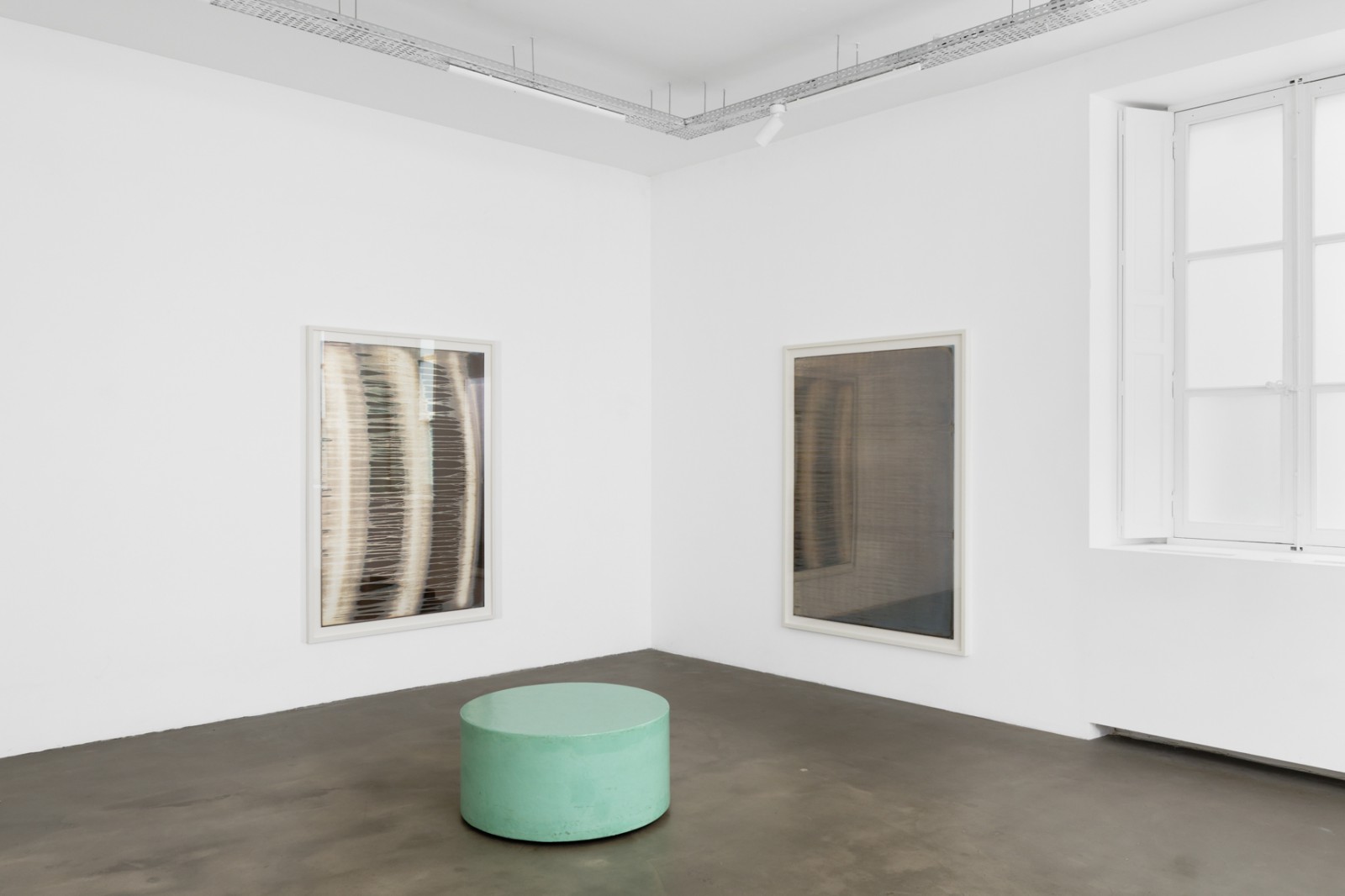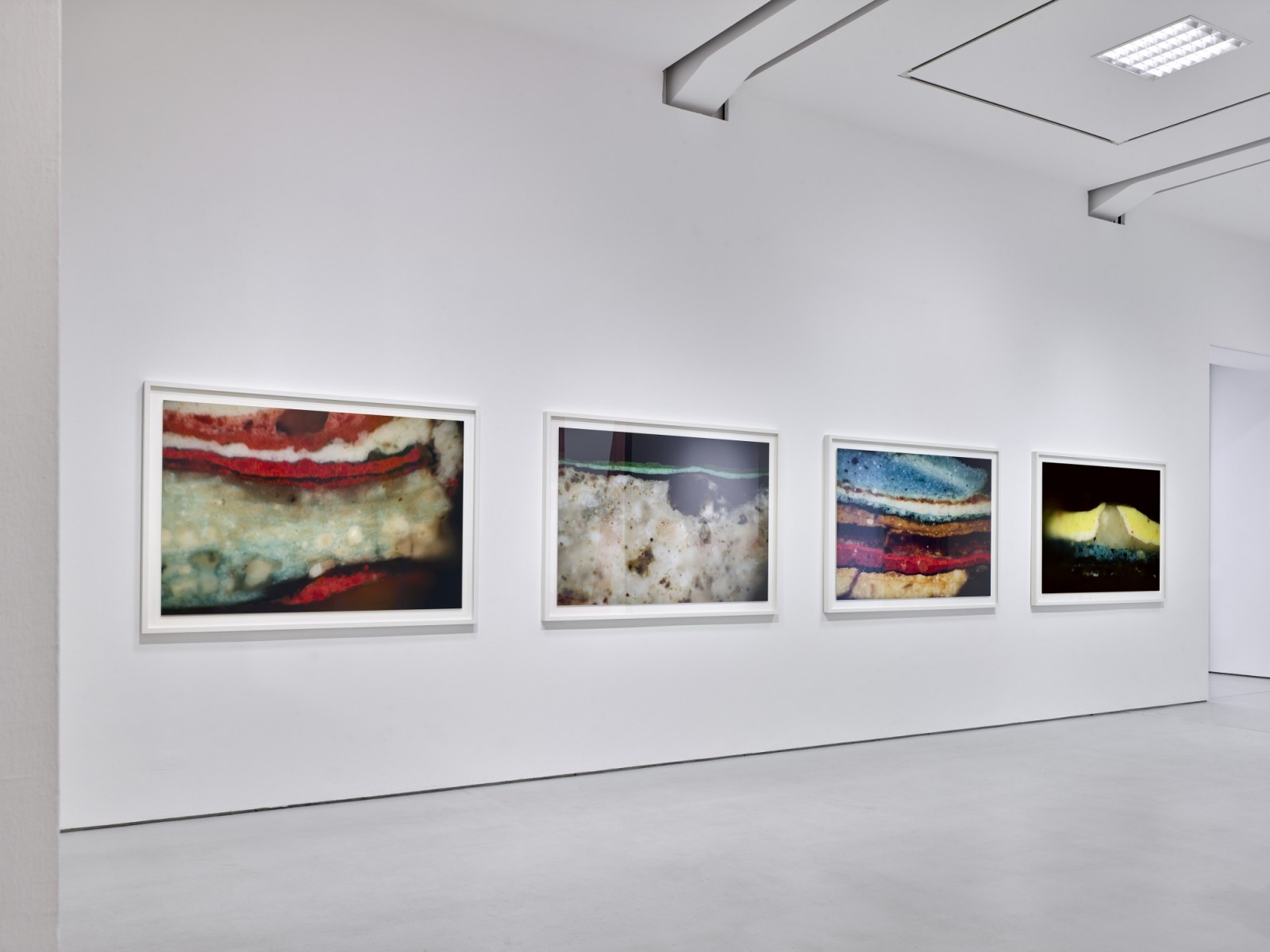 Exhibition view - Phanthoms and Other Illusions, KAI10, Arthena Foundation, Dusseldorf, 2023
In an adjacent space, four paintings made by Tirdad Hashemi in collaboration with Shaghayegh Rezvani in 2012 offer us a glimpse of the Iranian painter's early practice. All the elements of their later works are already present in these canvases that show dreamlike scenes of juxtaposed perspectives reminiscent of the surrealist works of Leonora Carrington or Frida Kahlo. The city is the backdrop of life and death, love and anguish in scenes that become even more powerful as one reads their poetic titles.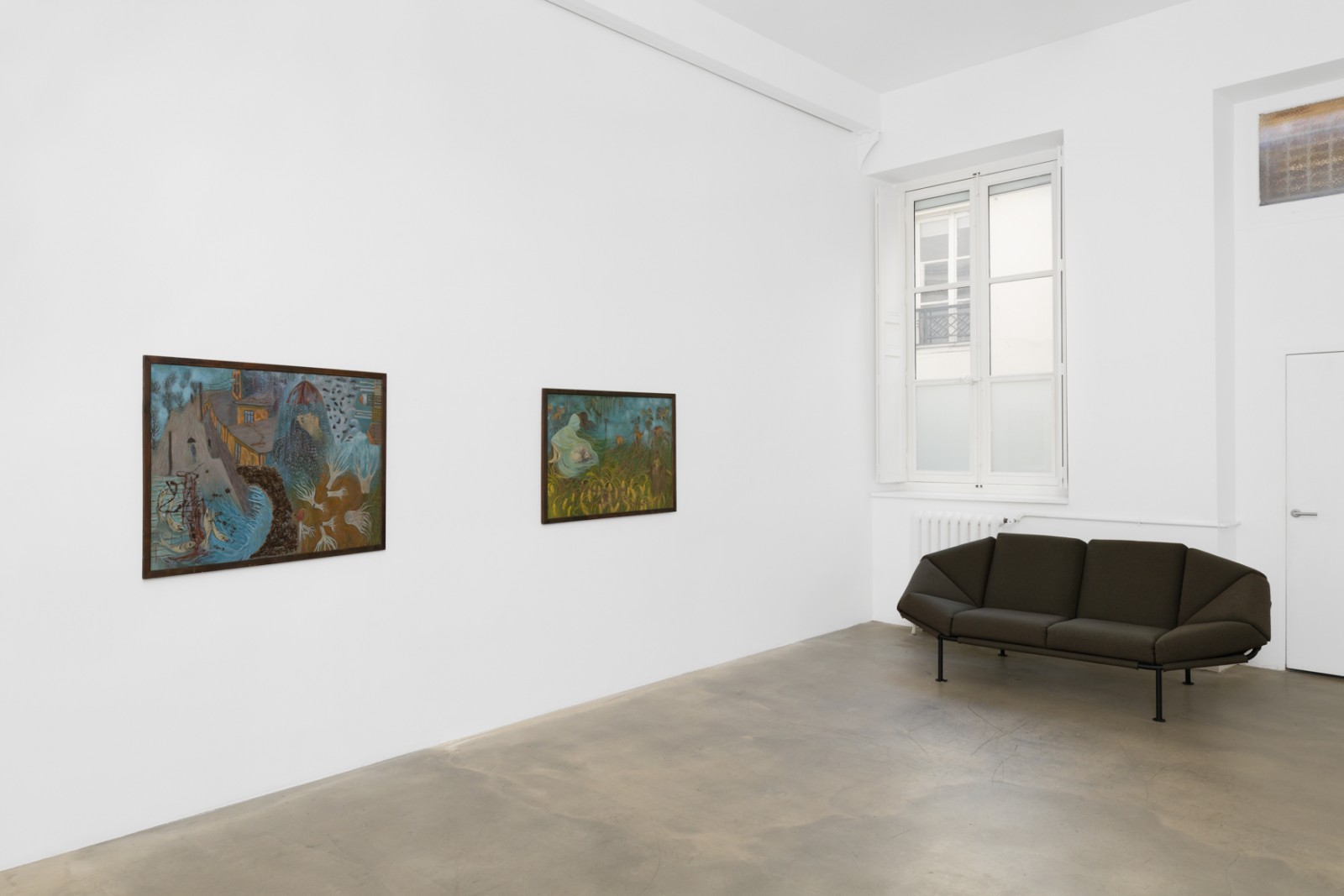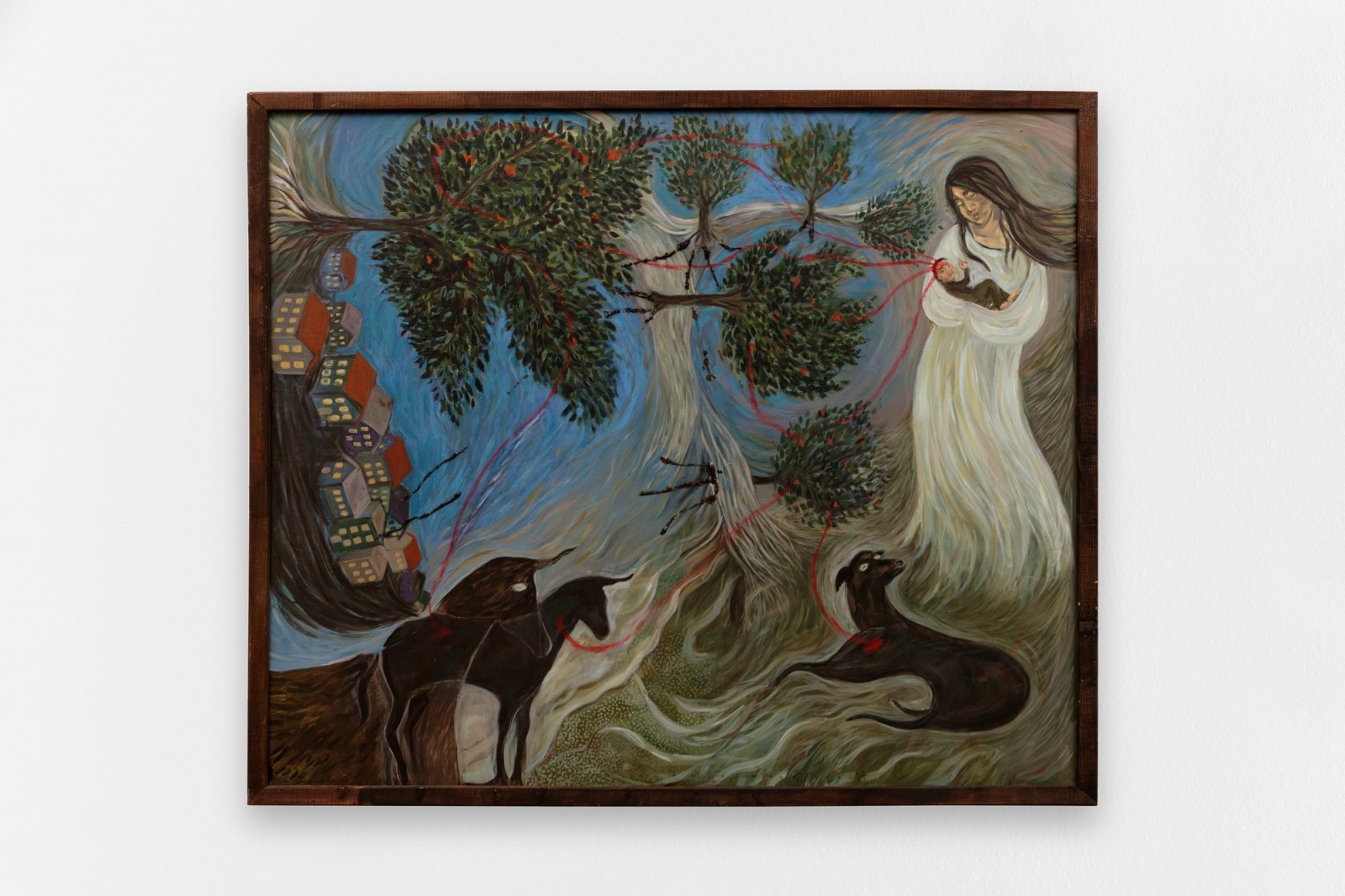 Tirdad Hashemi in collaboration with Shaghayegh Rezvani,
The smell of the sacrificed sheep's blood on my forehead when I was four years old is still in my nose, 2012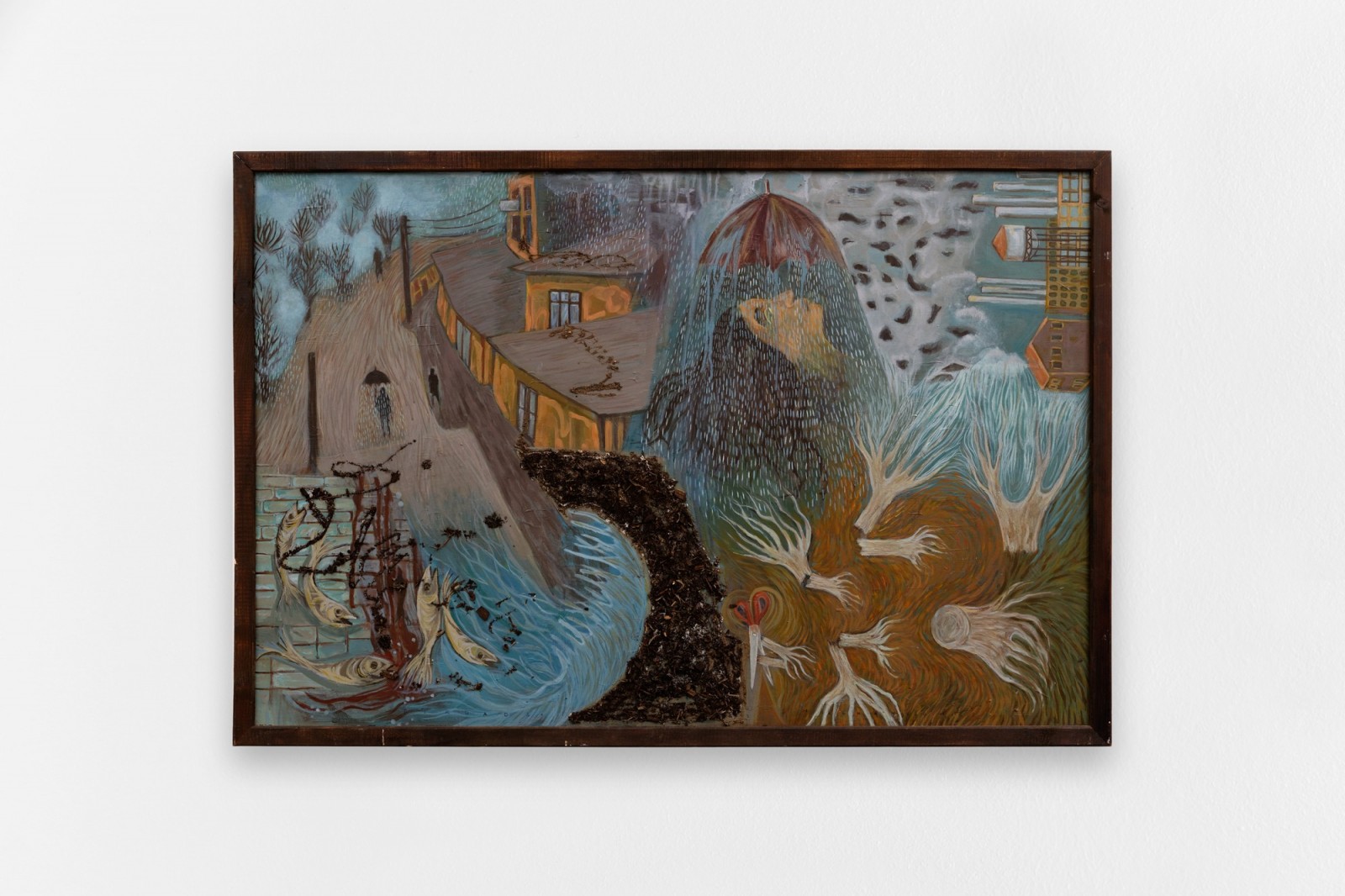 Tirdad Hashemi in collaboration with Shaghayegh Rezvani
The smell of the fish in fish markets and the fish for new year's eve is the same. Momma, how can one have the appetite to buy the new year's fish in the tank and eat it?, 2012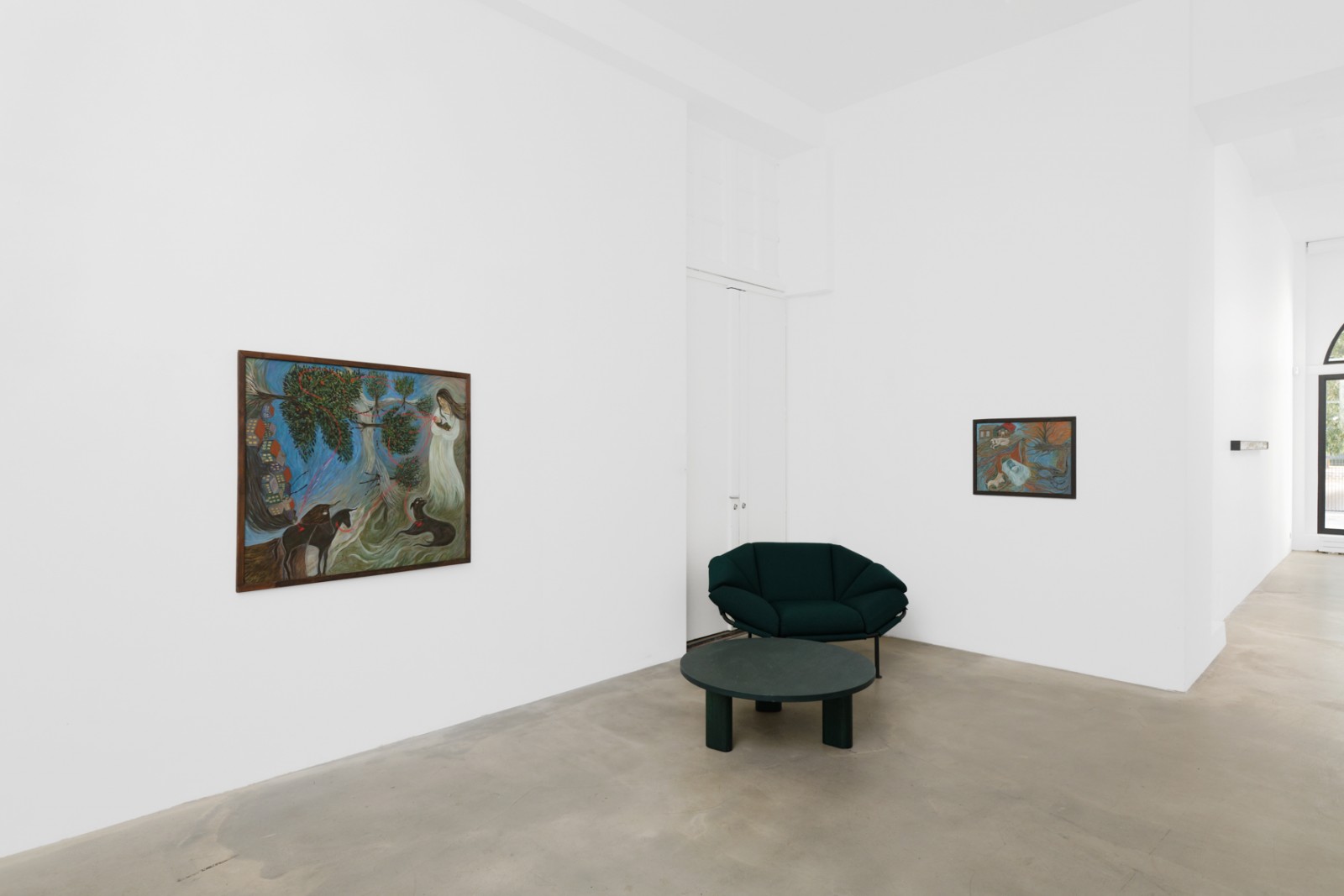 Robert Breer's Float (Tambour) from 1972 inhabits the space, a silent motorised sculpture moving randomly around, emphasising the role of the visitor in the perception and completion of the work of art. An Untitled painting from 1953 belongs to a period in which Robert Breer was developing a formal vocabulary of movement and freedom in Paris, experimenting with the geometric forms that he would later move out of the canvas, first transforming them into animations and later into Floats, tacitly incorporating the visitor as an element in an ever-changing composition.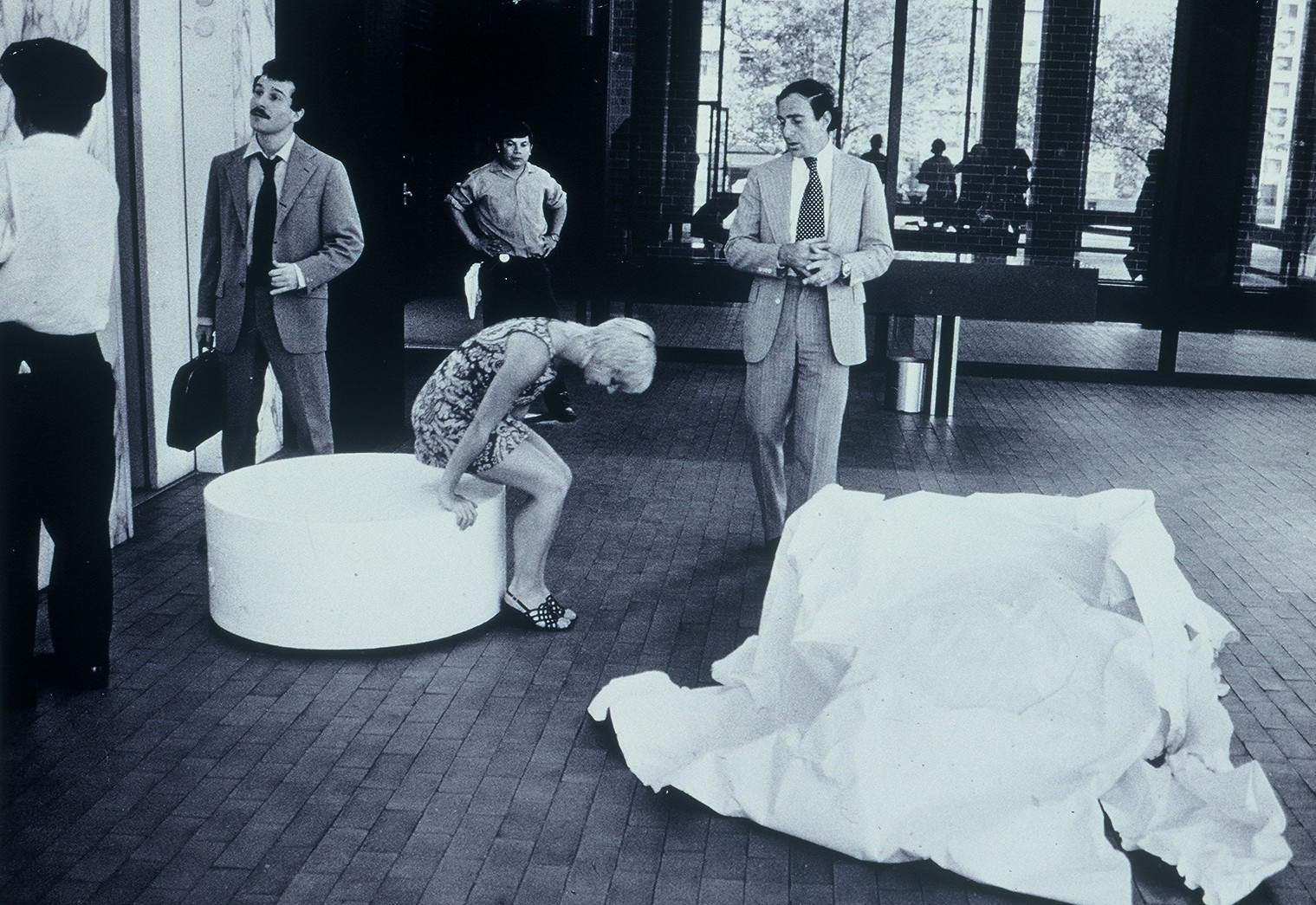 Exhibition view with Float (Tambour). 1973 Sculpture, Hammarskjold Plaza, New York.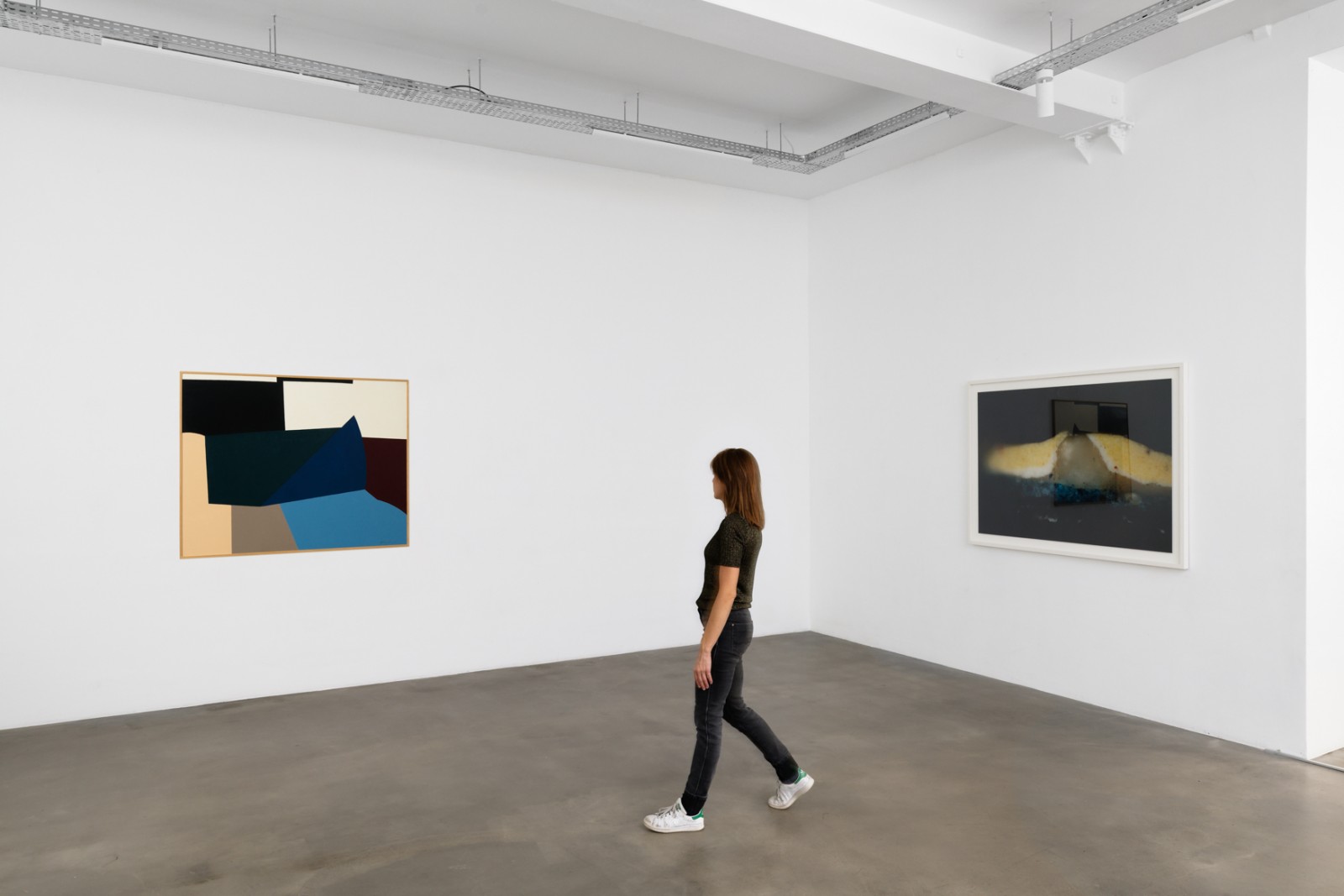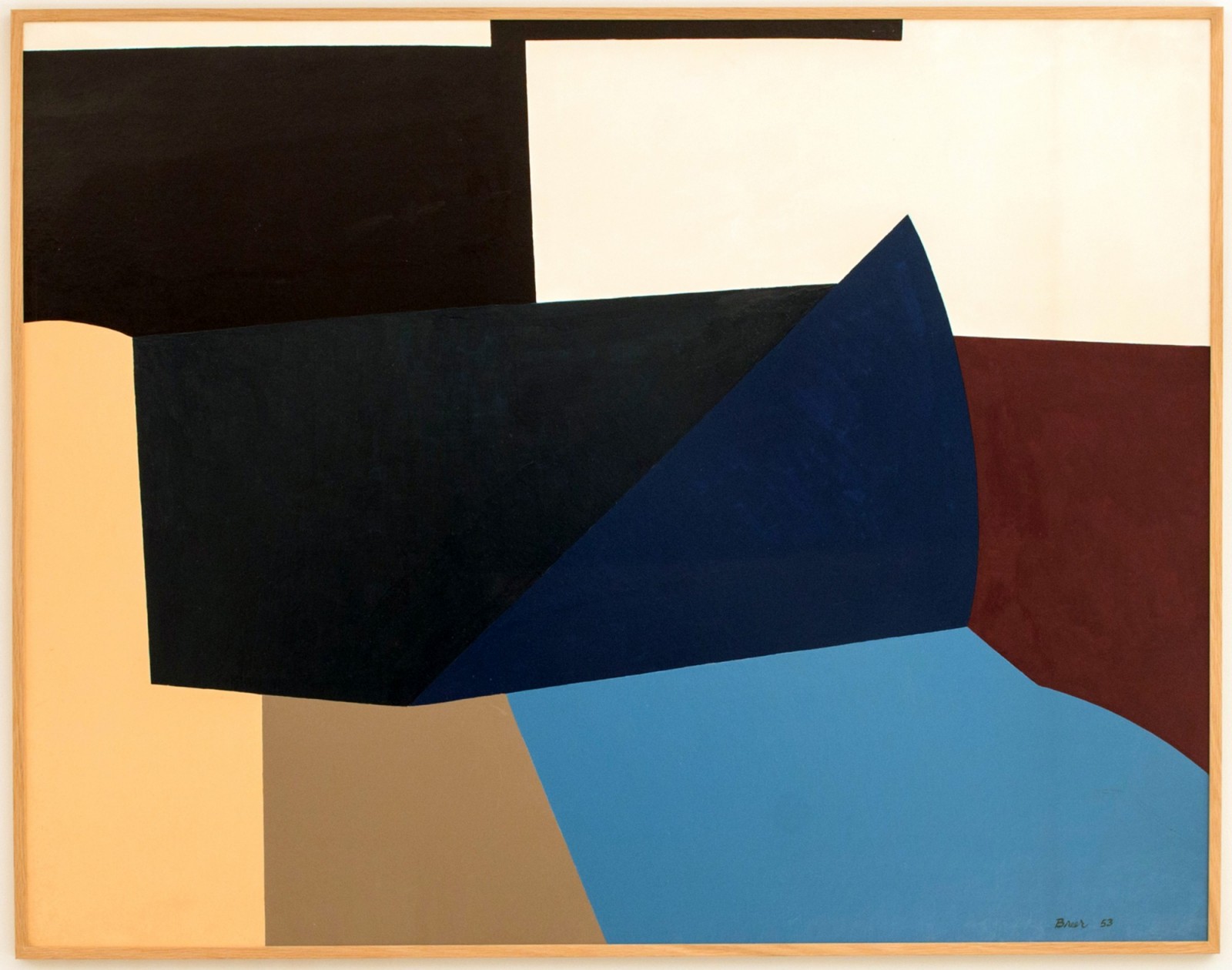 Nearby, Pratchaya Phinthong's Fork (2020) stands in the middle of the exhibition space, reflecting the visitor on its irregular surface. Part of a project started by the artist in Laos –one of the most heavily bombed areas in the world– Fork uses melted metal from unexploded ordnance of war, turning what once was a weapon of destruction particularly targeted to civilians, into a mesmerising sculpture.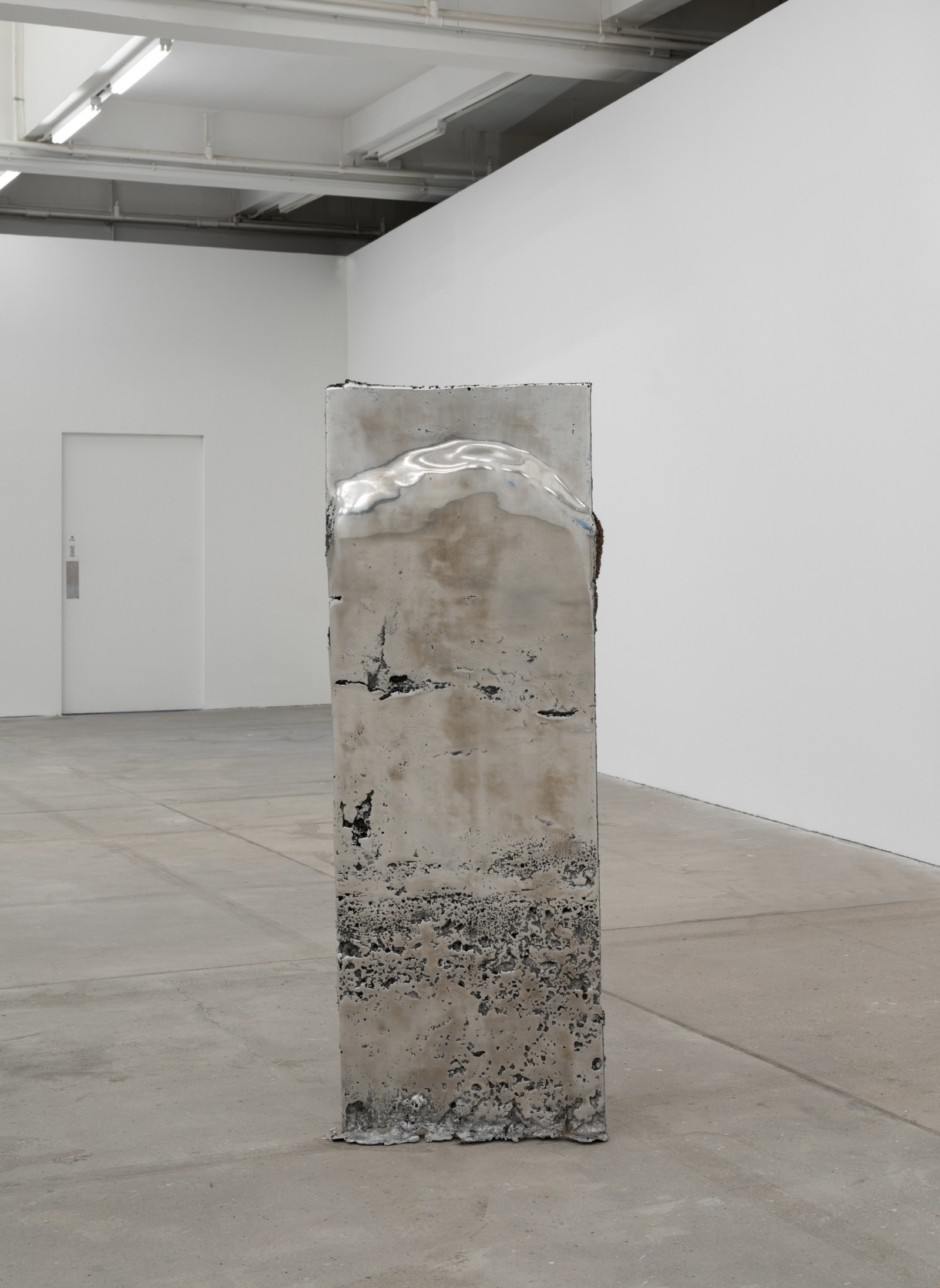 Installation view, My Body Holds Its Shape, Tai Kwun Contemporary, Hong Kong, 2020
Commission:Tai Kwun Contemporary, Hong Kong
Finally, Roman Ondak's Elements (1992) bears witness to the artist's early obsession with markers of time, of the traces that waiting leaves in our everyday lives in the most mundane and delicate of objects. By placing a number of tea sachets behind a yellow glass, the artist gives them the appearance of amber, playing with our perception by making them look ancient, impossibly prehistoric.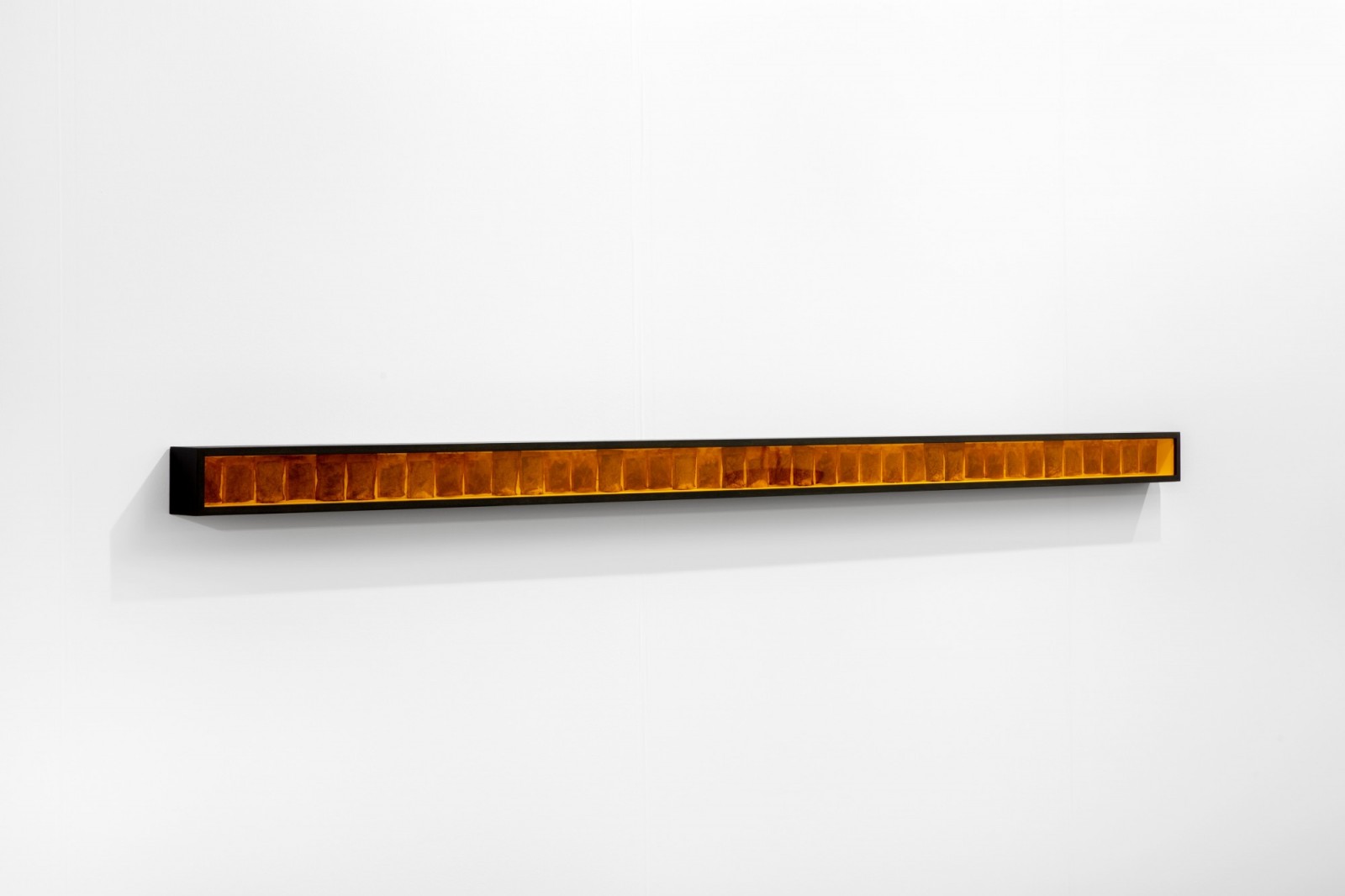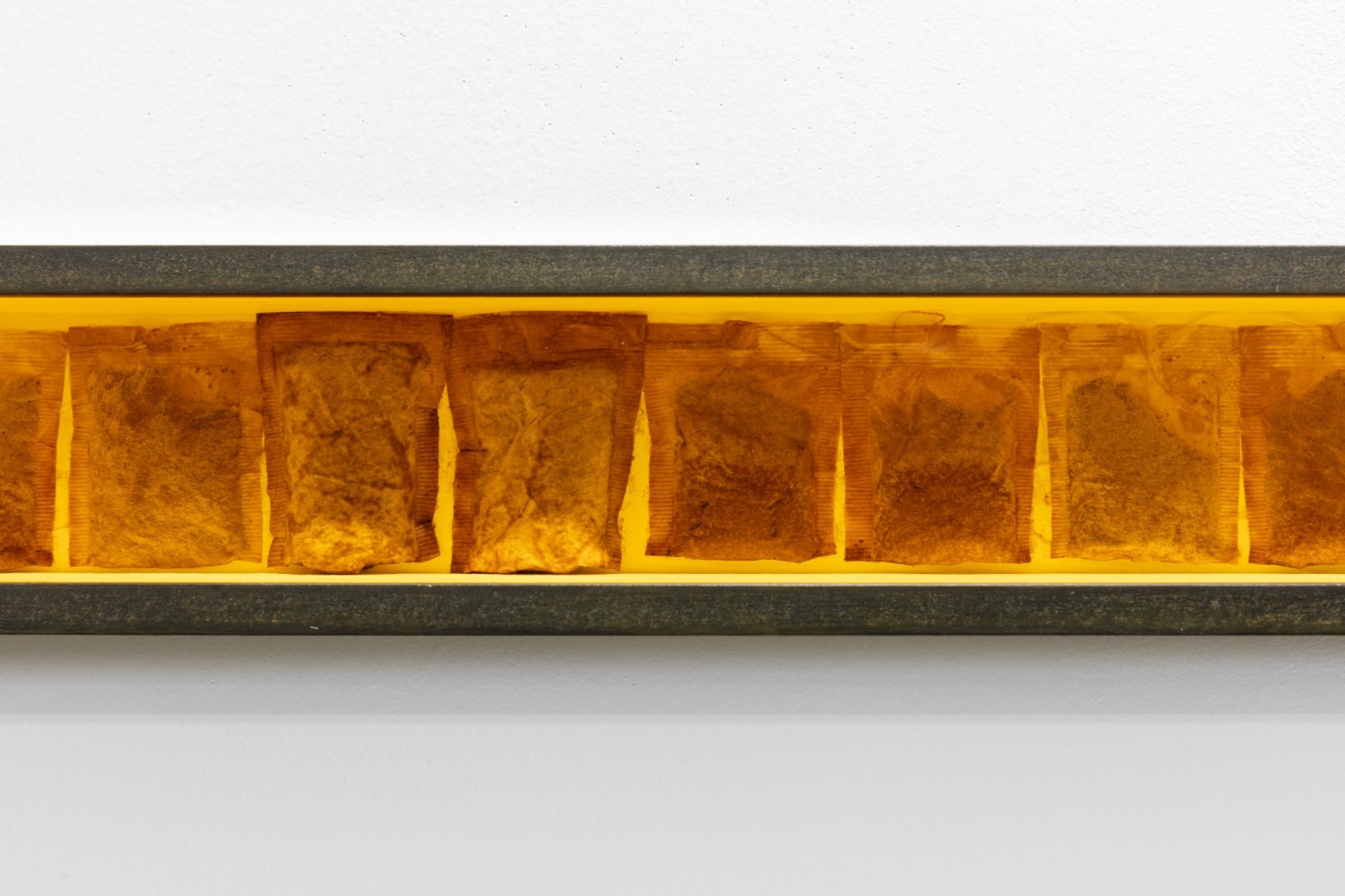 ---
Floating Worlds is on view at gb agency from October 14 - November 10, 2023.