viewing room
décembre 19 – mars 31 2021
Activity of Matter
Mac Adams, Dove Allouche, Robert Breer, Elina Brotherus, Mark Geffriaud, Július Koller, Jiří Kovanda, Deimantas Narkevičius, Roman Ondak, Dominique Petitgand, Pratchaya Phinthong, Pia Rönicke, Yann Sérandour and Cally Spooner
The exhibition Activity of Matter, title of a work by Július Koller, explores the limits that artists define to circumscribe their fields of experimentation. A physical or mental space, an observation surface or an unknown territory, these interstices are an attempt at permanent renewal. Like an alchemist, the artist wanders in fictional spaces where each work defines its perimeter of potentialities and produces a hypothesis while underlining its questions.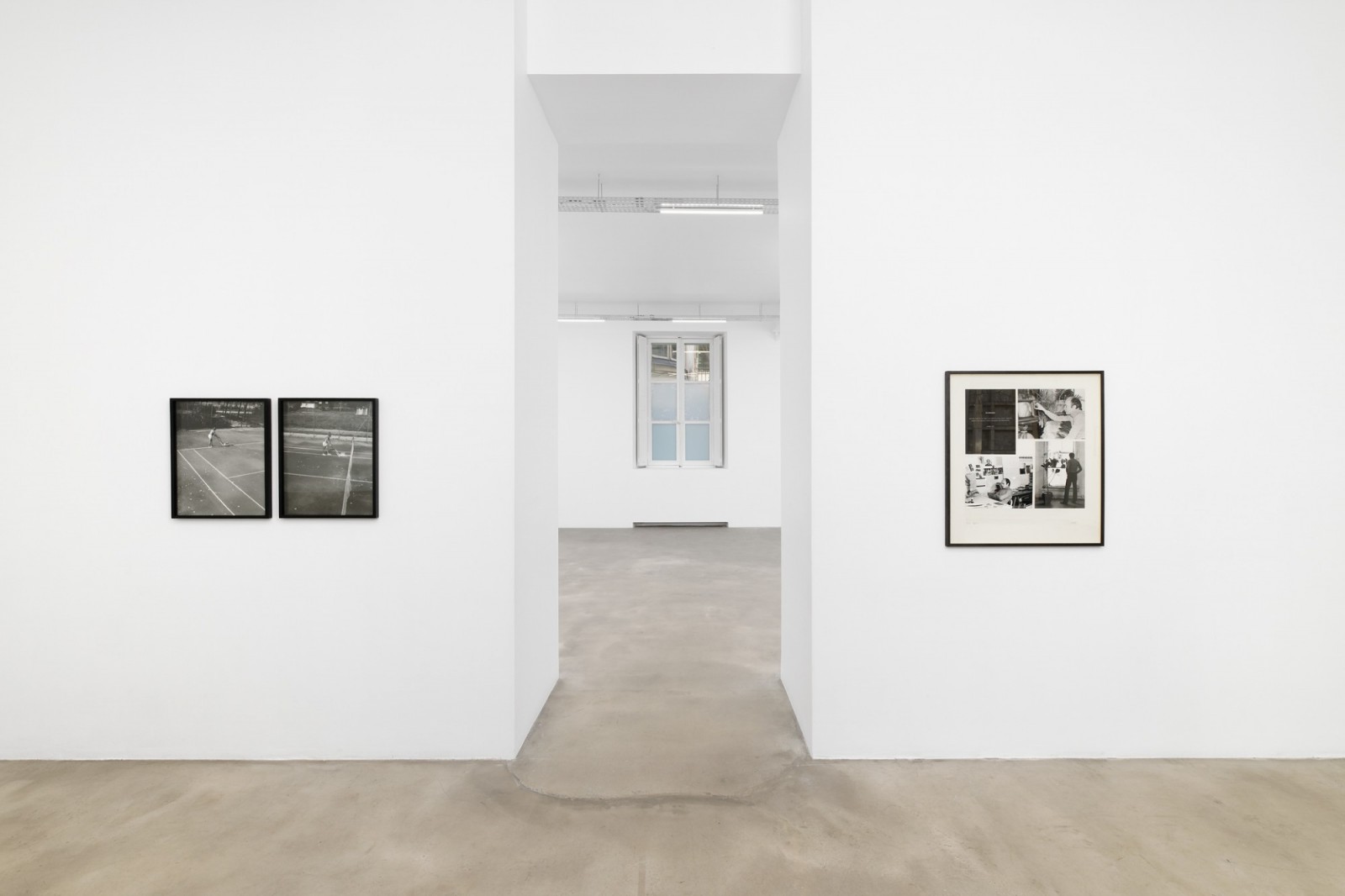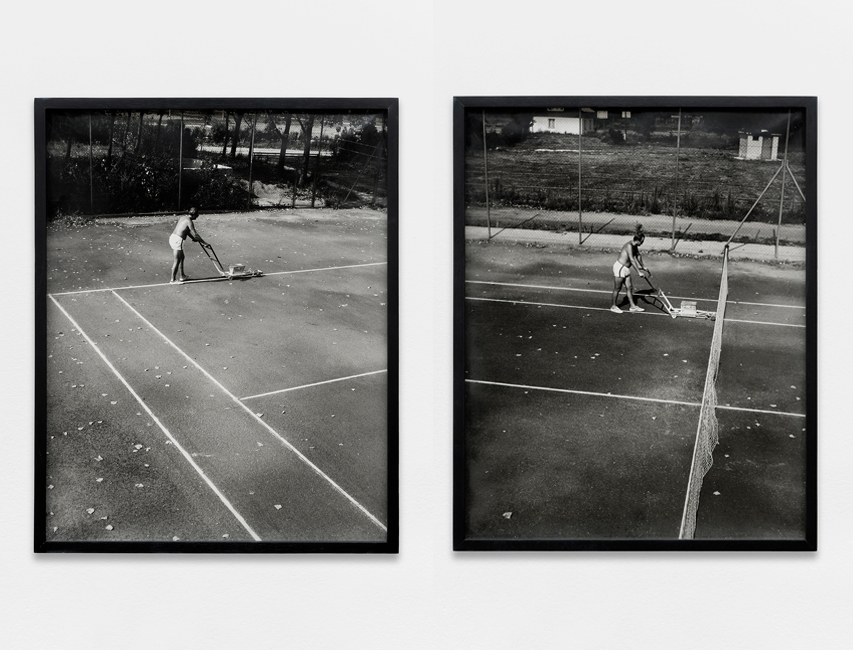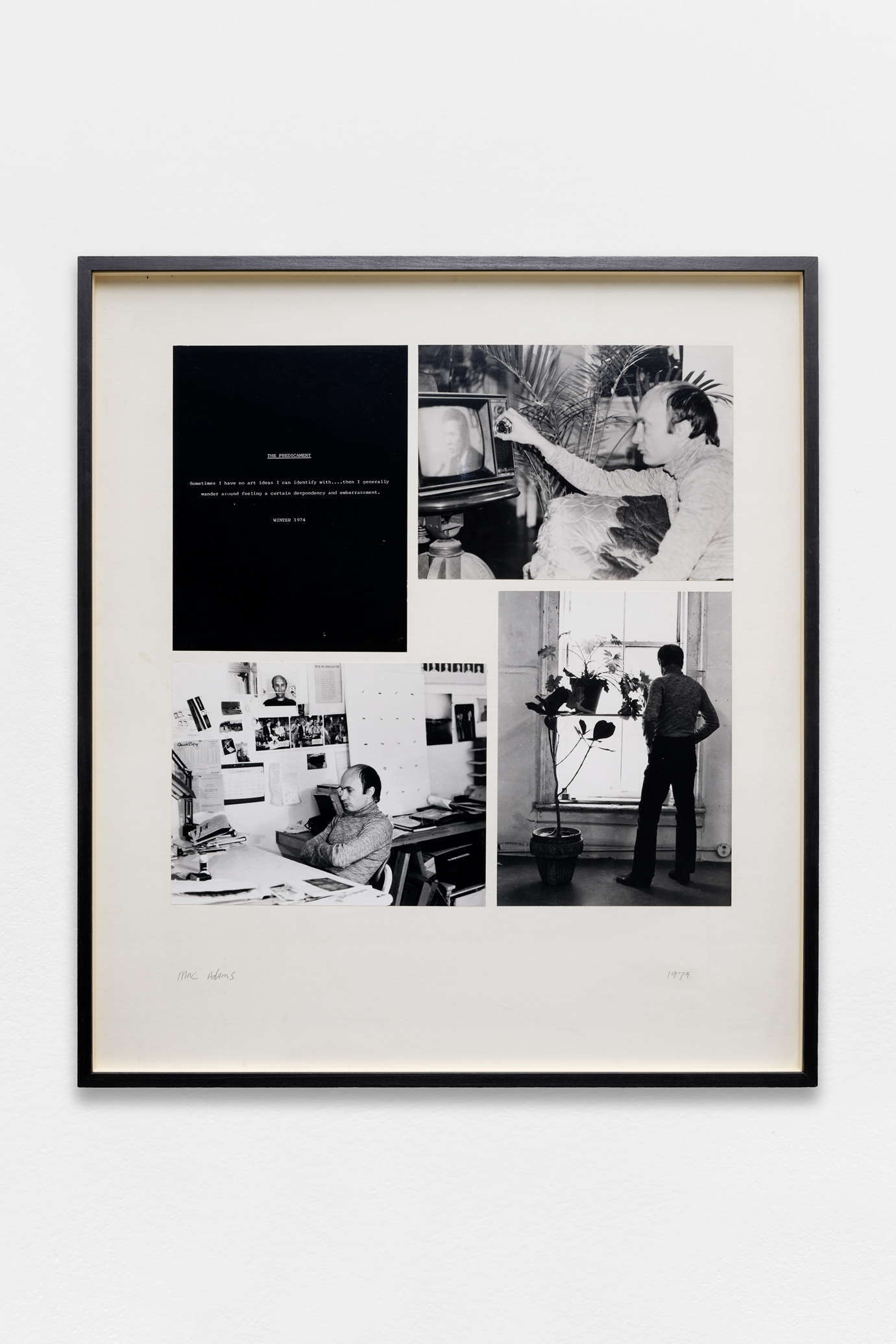 Inside the first exhibition room, the viewer encounters works in which artists have defined their field of action with reference to science, geopolitics, and even institutional territories. In Loop, a drawing done by Roman Ondak for his transformation of the Czechoslovakian pavilion at the Venice Biennale in 2009, the artist presents the heavily signified building -a political relic of Europe after IWW- turned on its side, with its floor opened as a flap showing a map of Europe covered by different grids. The artist chooses to tackle his artistic endeavour by entering the field of geo-politics and turn it upside down, only to find in its interior a rich mix of tangible reality, politics and many subjectivities that acted as his raw material.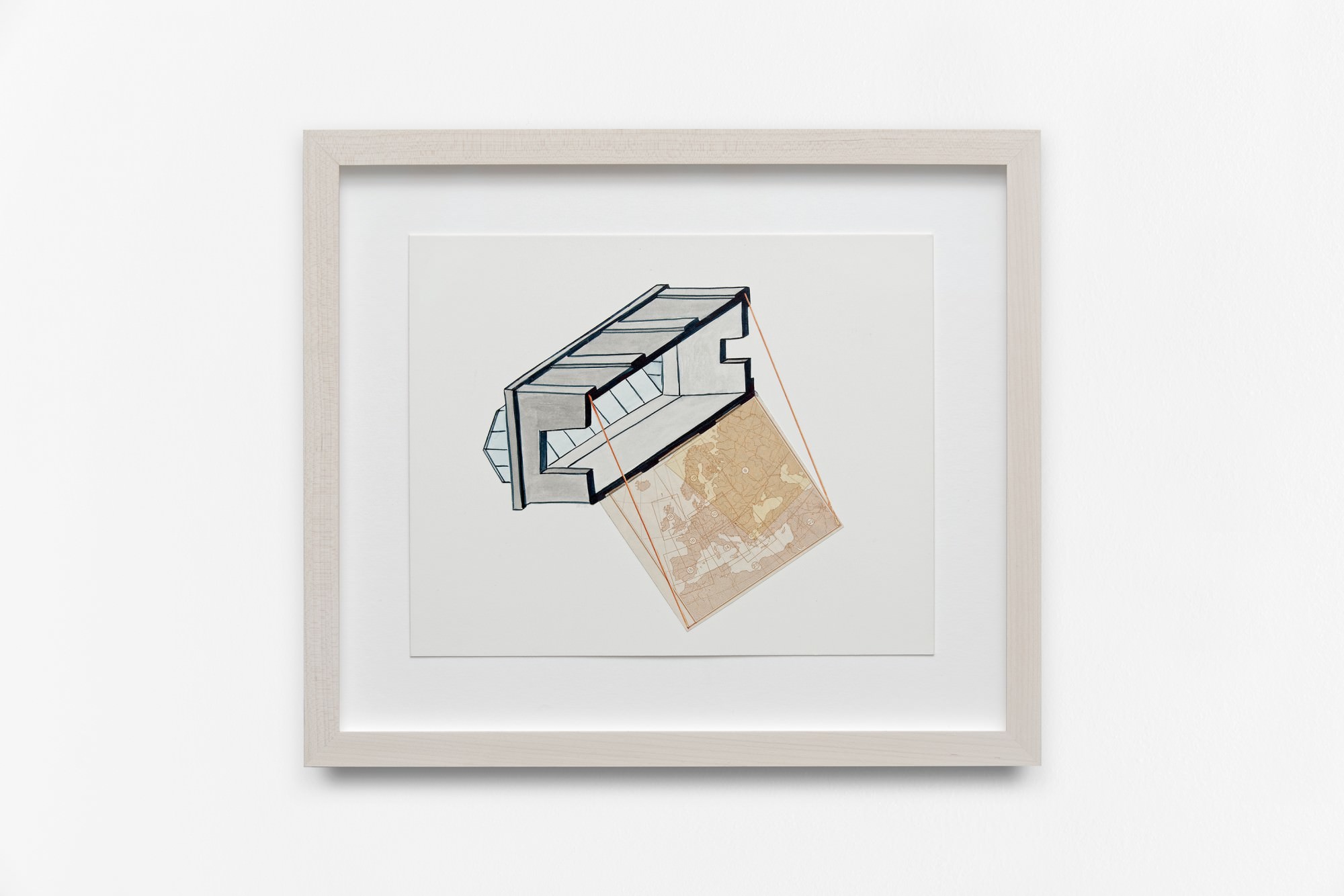 Ecological catastrophe and its co-relation to precise socio-political events is at play at Ronicke's Le Monde FRIDAY, Mardi 29 Juillet, 1952. Lathyrus sativus, in which the artist pairs a newspaper from 1952 to the moment in which a plant and its seeds entered in an international seed vault in order to be saved from extinction. On the other hand, Phinthong's work One of Them pairs a sculpted sphere of Yttrium, one of the rarest and most expensive minerals on earth, to a satellite image updated every-few days of the most significant and ever-growing mine of this mineral, located in China.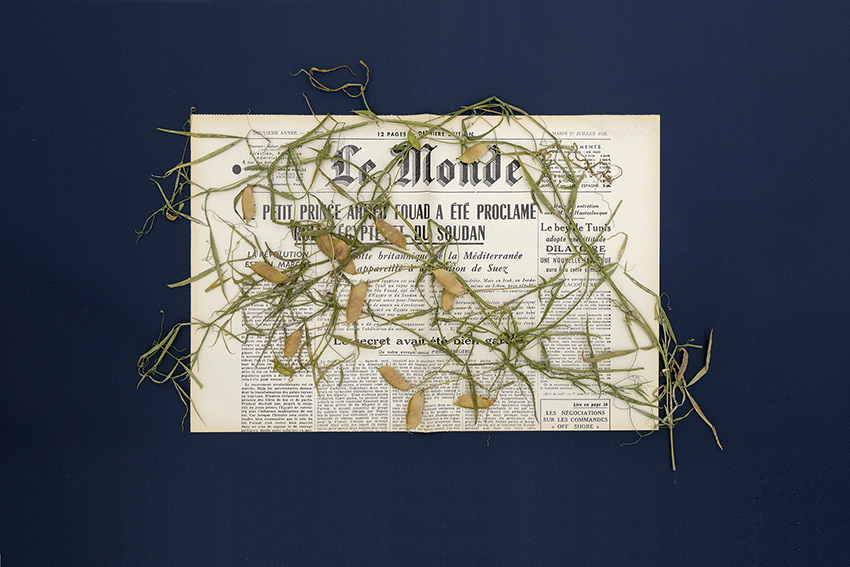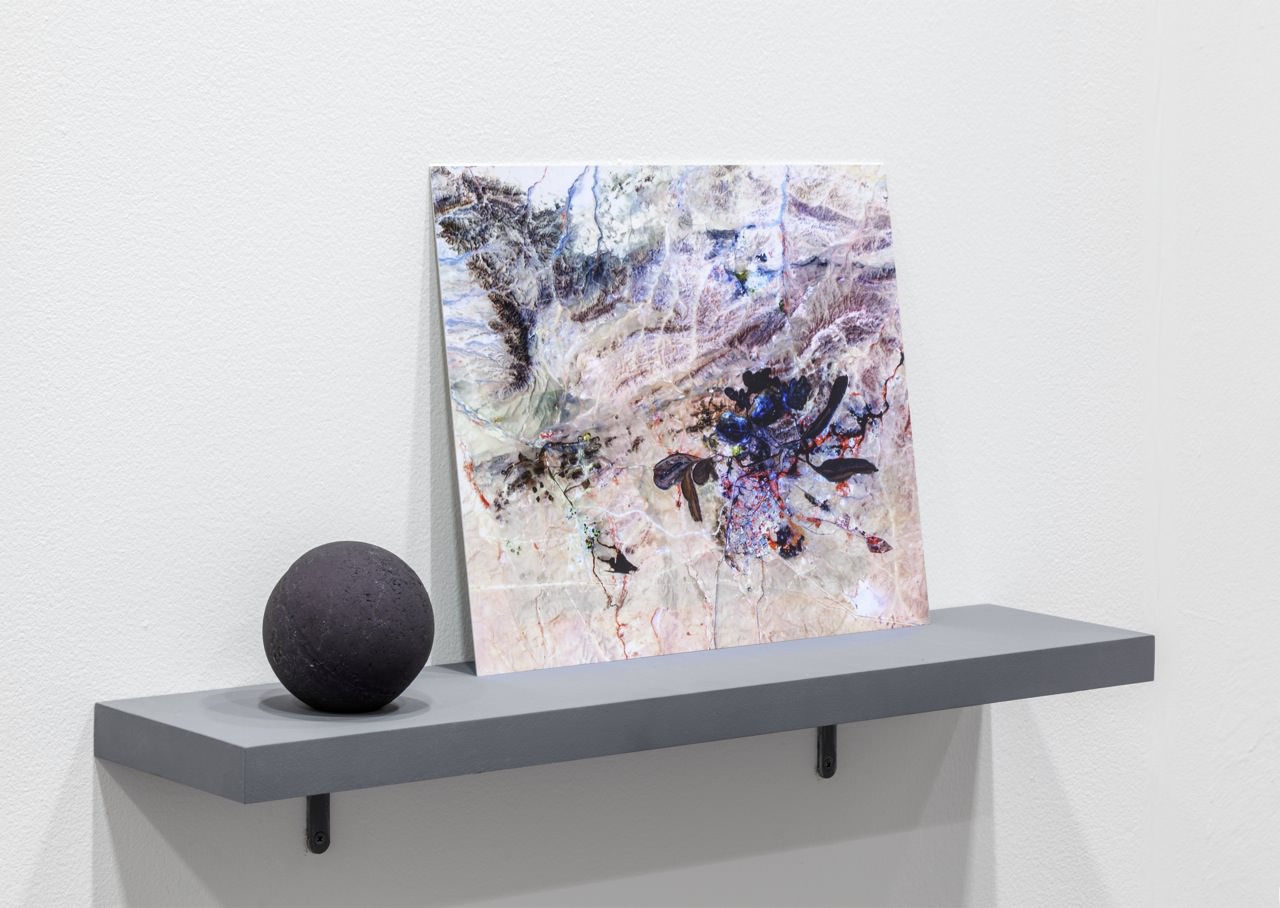 Minerals themselves and microscopic traces of life and geological history are the chosen territory of Dove Allouche, whose work Spore_8 acts as a reminder that what lays beyond our vision, and apparently at insignificant relationship of scale to the world's attention-grabbing current events, is a rich source of visual wonder and precise scientific history able to take our mind to times and places otherwise hardly imaginable.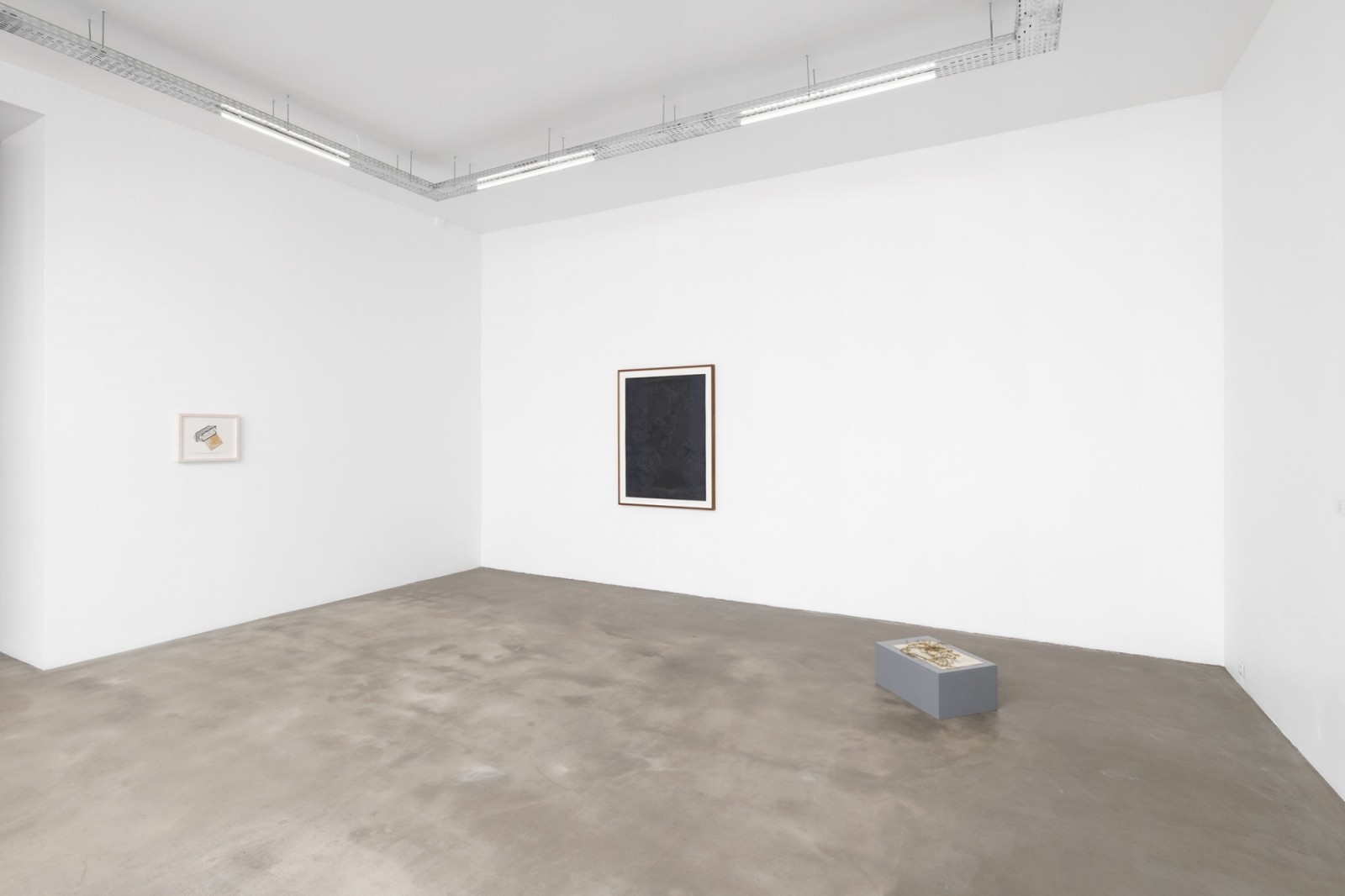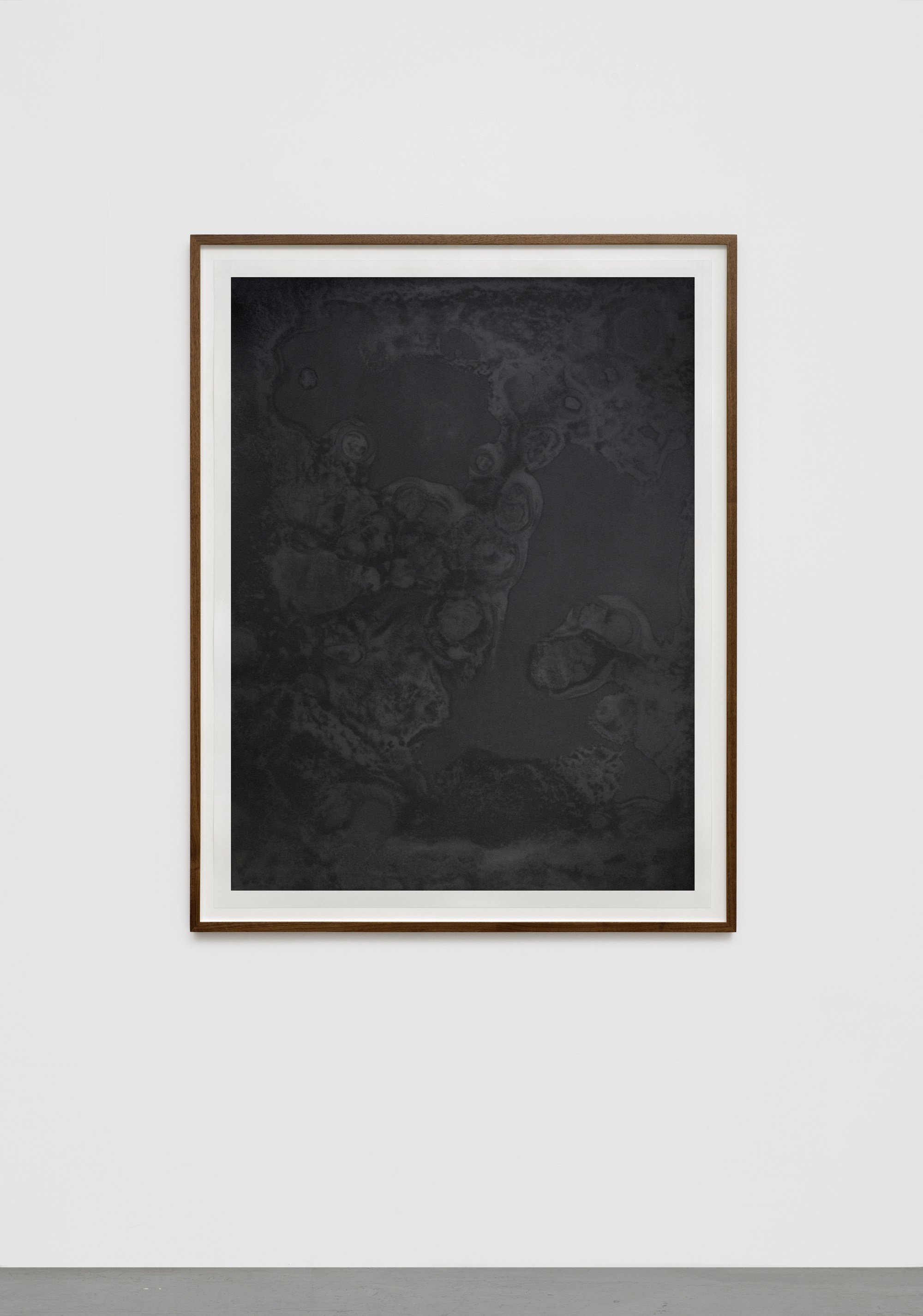 In the middle of the exhibition room, we find Yann Sérandour's Dance Floor, in which the exhibition space has transformed into a work of art that is, in turn, a space welcoming the arrival of other works that dance upon its black and white tiles. On top of Dance Floor, we encounter a motorised sculpture by Robert Breer (Tucson #1) that seems to have escaped the two-dimensional format of an untitled drawing also by Breer that hangs on a nearby wall. Facing this float stands a work by Mark Geffriaud, 2004, in which space and time have materialised in an inclusion of arranged objects inside a block of plexiglass.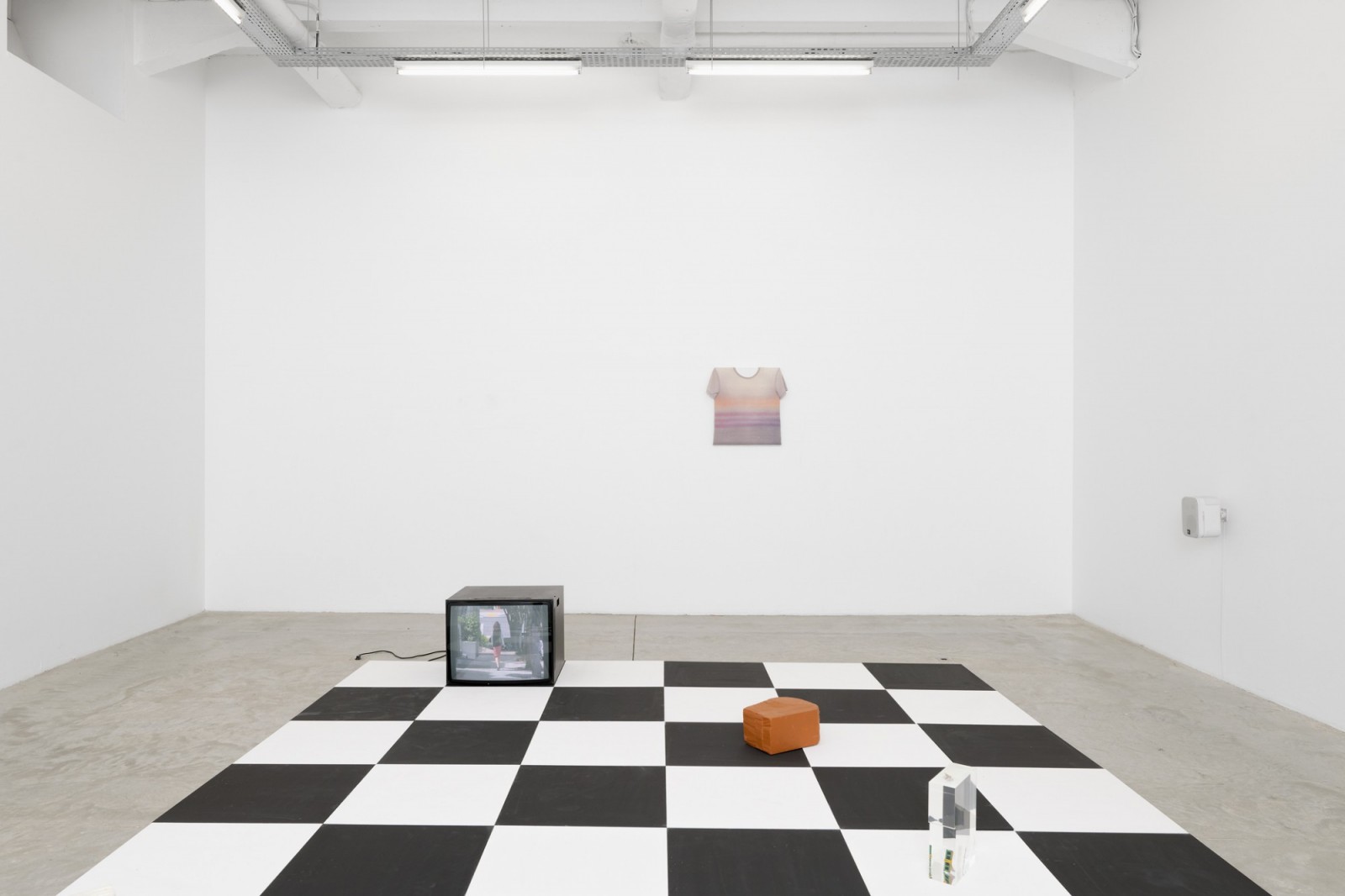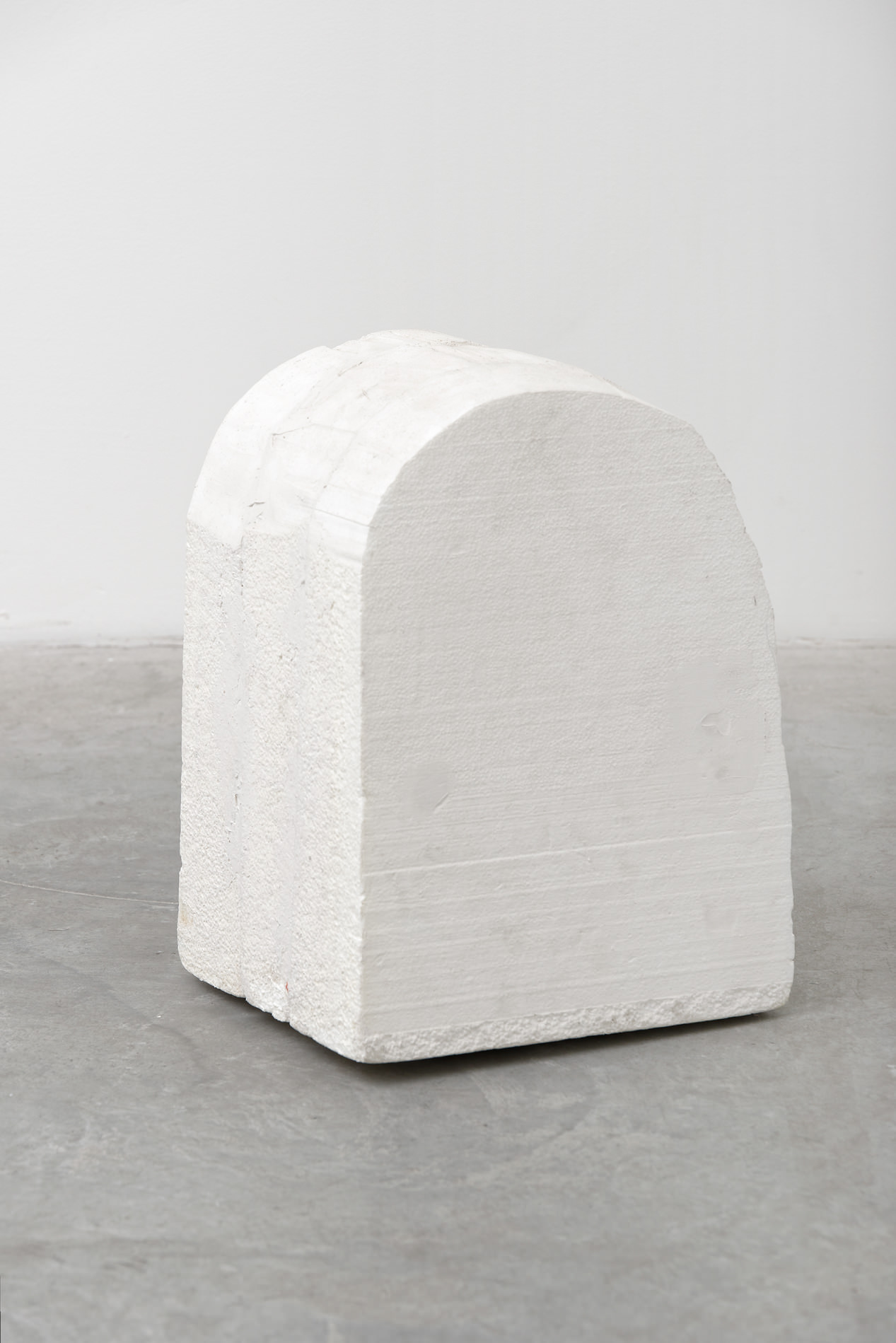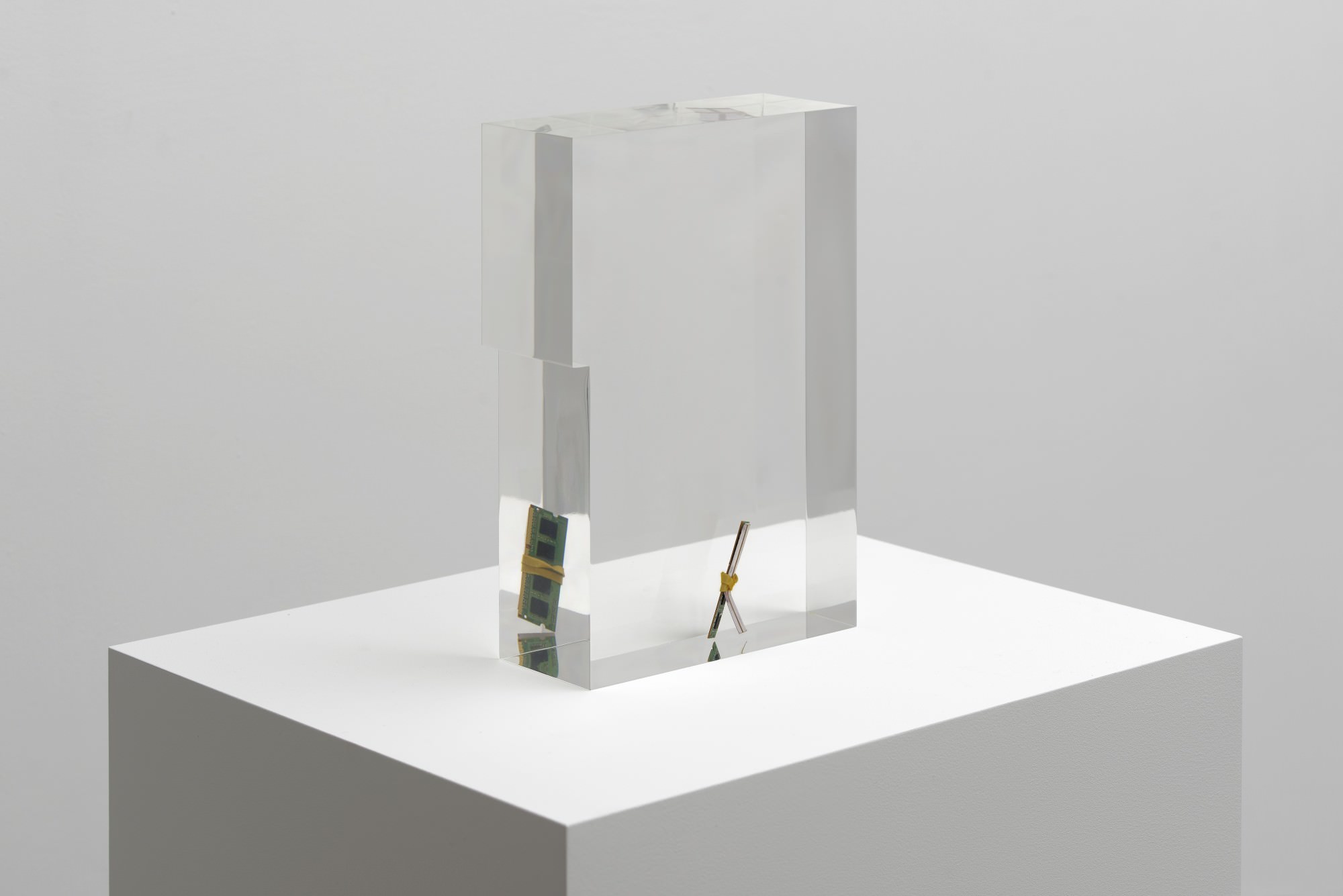 Bringing to mind notions of circulation and the city as a territory that acts as an –not empty- but over saturated canvas for artists, is Roman Ondak's video Insiders, in which we see seven women walking on the vertiginous streets of San Francisco, wearing their t-shirts inside out as if creating with their steps a secret map we never get to follow.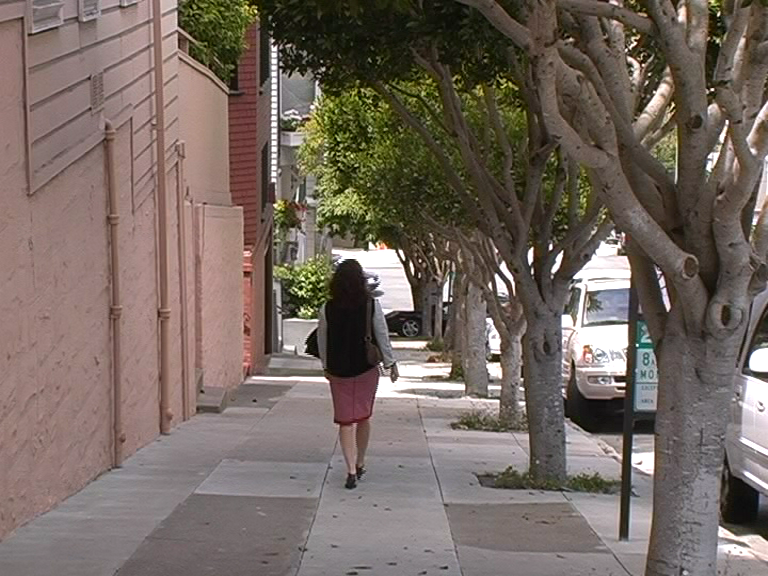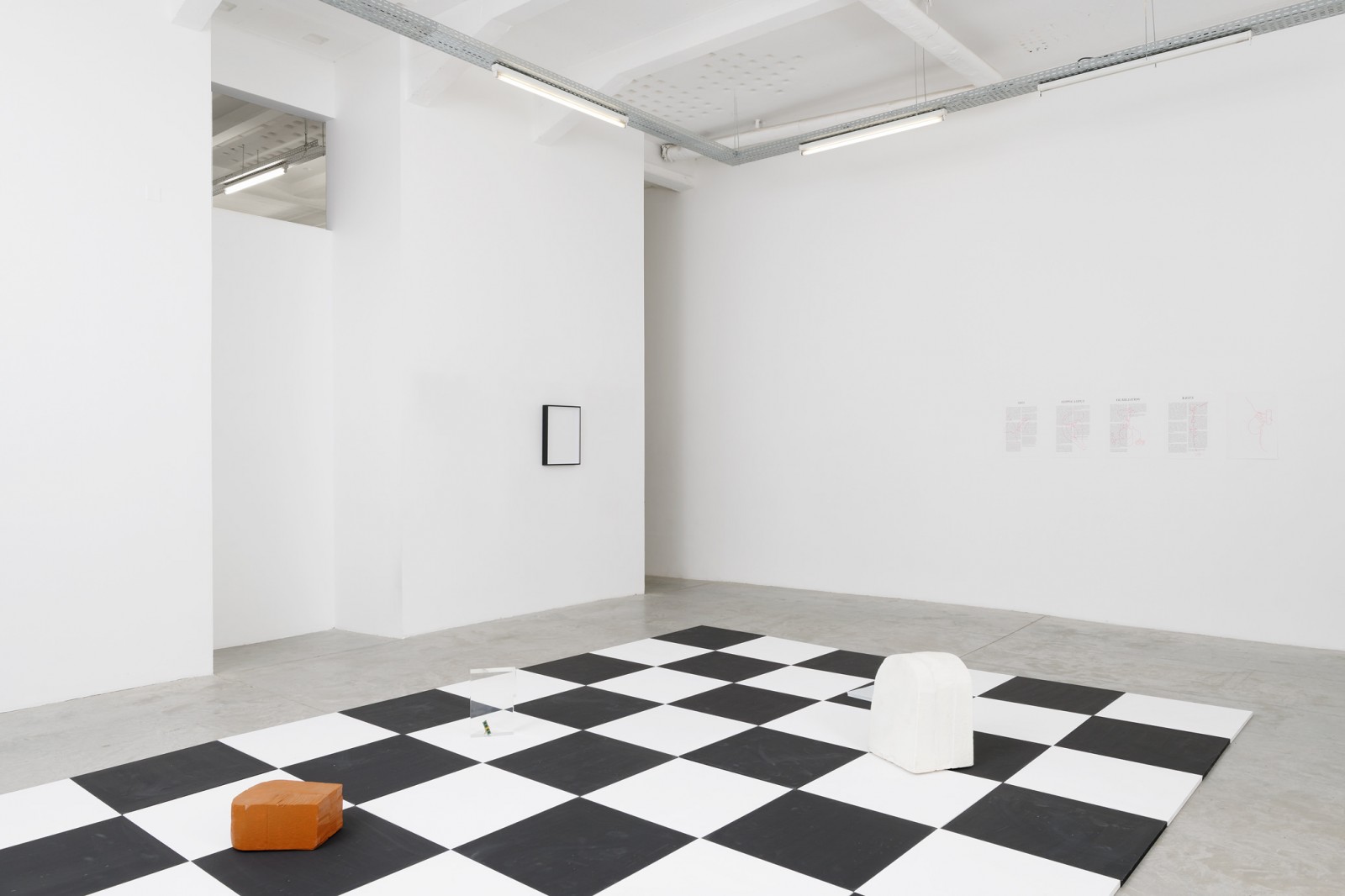 Rounding up the exhibition is Cally Spooner's work Notes on Humiliation in which fiction, humour and psychiatric facts mingle in the universe created by Spooner in order to explore the nature of our high performance economies and its relationship to feelings of shame. Both intimate and sensual, the work acts as an end that refuses to draw conclusions, instead producing questions about the inexhaustible capacity of artists to find the real in the fictional, the unknown or the non-existent.